Case Study
Union Station Homeless Services
Client's Situation
Union Station Homeless Services, a 501(c)3 nonprofit organization received a large endowment fund from the State of California to expand their outreach homeless services program to communities throughout San Gabriel Valley. The union needed to consolidate a branch office, creating a desirable work atmosphere where outreach teams and managers along with city agencies and nonprofit organizations, assist individuals and families with affordable housing.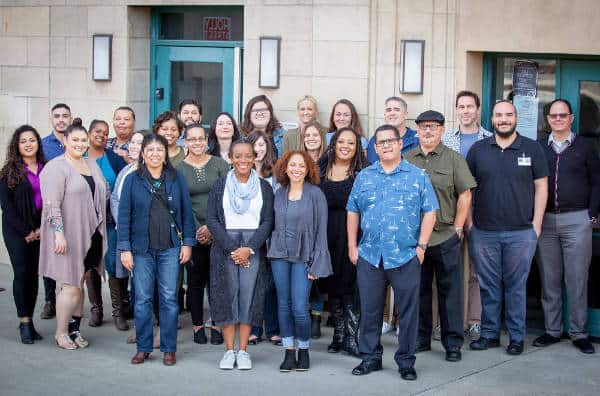 We helped Union find secure and lease a 12,643 square foot ground floor office space, part of a four-story office building located in the City of Altadena. With spacious executive offices, conference rooms, team stations, kitchen, and more, the office suite was adequate and economically suitable for clients, managerial staff, executive directors, and outside field workers. We facilitated and managed the entire leasing process, from the initial needs assessment and property site selection to lease negotiations, lease execution, occupancy, and beyond.
The Outcome
We satisfied Union expectations by saving time to search and local the "right type" of office space, improved the playing field with the landlord through skill expertise lease negotiations, kept annual rents and utility expenses within annual budget over an extensive lease term, reduced hidden costs by limited pass-through operating expenses and reduced property tax exposure, minimized future risk by implementing Prop 13 protection and secured property tax limits, and provided additional benefits through free rent and large tenant improvement allowance.
Client's Testimonial
Mike is a fantastic real estate broker. A true professional at heart! Mike collaborated with our interim President/Chairman, including myself, and other key managerial executives to centralize and expand our outreach homeless services. Mike found the ideal spot that we were urgently looking for. Taking several months to complete, we ended up with a beautiful office suite, fully built, and configured to our space specification. Mike was able to work within our annual rental budget, reduce the hustle and headache on negotiating lease terms with the landlord and their CRE agent. Not to mentioned, he helped secure additional parking to accommodate for our staff and in-person clientele. It was a great pleasure to work with Mike. I am so thankful for his assistance and guidance in helping our organization grow. I would not hesitate to collaborate with him again on future opportunities.

Ryan Izell
Let's Explore The Opportunities
Work with someone who can guide you through every step of a commercial real estate transaction. Schedule a free consultation with Mike today.