If you're a medical professional looking to increase your patient load, you're in luck. In this blog post, we will discuss how do you attract more patients to my medical office. Many of these methods are simple and easy to implement, so don't wait – start implementing them today!
Social media is key for businesses and medical practice, with nearly all marketers using it worldwide. In a few years, almost all American marketers working for larger companies will be utilizing social media in their profession.
Key Takeaways
Use a Google My Business Page account to enhance your online presence and attract new clients.
Use social media to post about the latest breakthrough treatments and technologies available at your practice.
Inbound marketing is a marketing strategy focused on attracting customers to your website by providing value through content.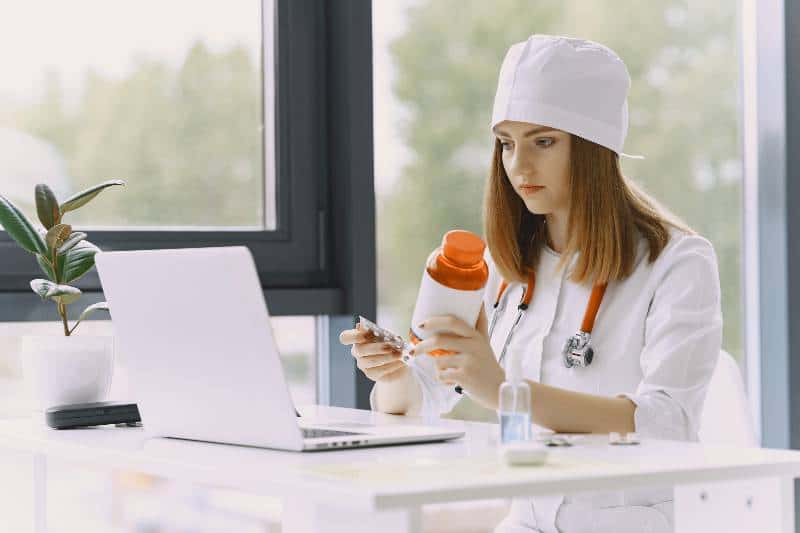 Are You Ready to Get More Patients?
If you're thinking: How to attract more patients to my medical office, you've come to the right place. In this article, we'll discuss 29 digital marketing strategies that you can use to get more people through your doors and increase revenue. From optimizing your website for search engines to running targeted online ads, these tips will help you reach your target audience and grow your business. So, what are you waiting for? Keep reading to learn more!
Getting More Patients Doesn't have to be complicated
Getting more patients doesn't have to be complicated. The best way to get more patients, get back existing patients, or re-engage past patients is by doing the things you've been doing all along, but doing them better. Here are 29 proven ways to get more patients in your medical office:
Inbound Marketing
If you're in medical practices looking for new patients, inbound marketing may be a good fit for you. Inbound marketing is a process that uses content to attract customers to your business. It's one of the best ways to build a relationship with potential patients and increase your visibility.
By creating helpful, informative content and making it easy to find online, you can attract new patients to your medical practice. And because inbound marketing is focused on building relationships, it's a great way to build trust with potential patients.
1. Post Updates on Your Google My Business Listings
If you're looking for a way to attract more patients, Google My Business is a great way to manage your online presence and attract patients. So make sure you're posting regular updates about the medical services you offer and any special promotions or events happening at your medical office. By taking a few minutes each week to post an update, you can ensure that potential patients are able to find your medical practice easily and are aware of the services you provide.
2. Publish New Helpful Articles
When you publish new helpful articles, you're not just getting more patients in your medical office—you're helping them feel more confident in their decision to see you.
It makes sense: if someone has read an article on your website and it answered a question they had about a specific condition, then they must be confident in their decision to see you! It's like having a doctor that knows the answers to all of life's questions.
And we know how important it is for people to feel confident in their doctor's abilities. If a patient doesn't feel confident in their doctor, they're less likely to stick with the treatment plan they need. And that means they're less likely to get better!
3. Update Old Blog Posts and Optimize for SEO
If you're still using the same blog post from 5 years ago, it's time to update it! This can be a great way to get more traffic to your website and boost your search rankings. Just remember that search engines like Google have changed a lot in the past few years—you'll want to make sure your posts are optimized for the latest algorithm changes.
4. Create Downloadable Info to Capture Leads
Patients are looking for information online, and if you're not providing it, they'll go elsewhere. You can make your website more attractive by adding downloadable PDFs that contain useful information on the services you provide.
For example, if you offer Botox injections, create a downloadable PDF that explains the procedure and how much it costs. This will help patients feel more informed about your services and more comfortable when they want to schedule an appointment.
5. Publish Regular Video Content
Videos are a great way to reach new patients, especially if you can get the attention of people who prefer watching videos over reading text.
If you can't do the filming yourself, hire someone to create videos for you that are interesting, fun, and educational. In fact, it may be worth investing in a professional video producer who can help you create high-quality content that provides value to your potential patients.
6. Add Videos To Your Site to Add Value for your visitors
If you want to get more patients in your medical office, then you need to be adding videos to your site.
Videos can help visitors learn more about what you do and give them a sense of who you are. The more information someone has about you, the more likely they are to choose your practice over another.
You don't have to spend a lot of money or time creating these videos—you can use something simple like a smartphone or tablet camera and just record yourself talking about what makes your practice special or unique. You can even just film yourself walking through the office making introductions with patients if that's all you have time for!
Advertising
7. Expand Your Google PPC Ads to Bing
If you haven't already, it's time to start expanding your Google PPC ads to Bing. Although Bing has less market share than Google, it still has a significant user base that you can tap into.
The good news is that expanding your ad campaigns is relatively simple: You just need to make sure you're using the right keywords and that your landing page is ready for visitors. Once you've done that, you'll be able to attract more patients and increase your revenue!
8. Target Site Visitors Who Don't Convert with Remarketing
If you're looking to get more patients in your medical office, there's a good chance that part of your marketing strategy is to attract new people to your website. But what happens when they don't convert? They don't become patients, but they still show up as visitors in Google Analytics.
Remarketing can help you close the loop on these potential patients by showing ads to them based on their browsing history. For example, if someone visits your website and doesn't fill out a contact form or schedule an appointment, you could show them promotions for future events or products that might be relevant to them (like a discount on a procedure). You can also send emails encouraging them to follow through on their original interest in booking an appointment.
9. Leverage Facebook Advertising
Facebook has a lot of potentials to help you get more patients in your medical office. You can create an ad that targets people who are interested in the same things as your practice, then show them a video or post an offer that will convince them to come to see you. This can be very effective because it's nice and easy for people who have never been to your office before—they don't have to figure out how to get there or what time it is.
10. Expand Facebook Ads to Instagram
In today's social media-driven world, it's more important than ever to make sure you're presence is felt on all the major platforms. And when it comes to advertising, that means expanding your Facebook Ads to Instagram.
Instagram is one of the most popular social media accounts in the world, with millions of users. That means that if you're not advertising on Instagram, you're missing out on an enormous pool of potential patients.
Facebook Ads already work well for getting patients into your office—but when you expand them to Instagram, you'll see even better results! Instagram users are particularly receptive to ads that are creative and visually appealing, so make sure your ads stand out from the crowd.
By expanding your social media marketing to include Instagram, you'll be able to reach a whole new audience of potential patients—and help grow your business in the process.
11. Give Youtube Advertising a shot
If you're looking for a way to get more patients in your medical office, then look no further than Youtube advertising. This is one of the most effective forms of advertising out there and it's easy to set up. All you have to do is create a video that shows how your business can benefit your potential patients and then put it on YouTube.
Youtube is one of the most popular websites in the world and it has millions of visitors every month. If you don't think that this platform would be effective for your business, then think again! You can use Youtube advertising to reach an entirely new audience that might not otherwise be exposed to your brand or service offerings.
Optimize Your Website
Search engine optimization is vitally important for any business with an online presence. In a nutshell, search engine optimization is the process of making your website more visible to search engines like Google and Bing. But why is this important?
Well, search engines are the gatekeepers of the internet, and they play a major role in determining which websites users see when they search for a particular term. So, if you want your website to be seen by as many people as possible, it's essential to optimize it for search engines.
There are a number of ways to do this, but some of the most important include choosing the right keywords, creating high-quality content, and building backlinks.
12. Take Advantage of Pop-Ups
It's no secret that if you're a business owner, you want as many customers as possible. One way to get more customers is to use pop-ups to attract them to your site. A pop-up is a box that pops up on the browser when someone visits your site. It can be used to advertise special offers, ask for feedback on a product or service, or simply tell them about an upcoming event.
13. Add Livechat/Chatbot to Your Site
Live chat is a great way to increase your conversion rate and get more patients in your medical office. Live chat is an up-and-coming trend that's already been adopted by many businesses. It's a great way to engage with your customers and give them the opportunity to ask questions about whatever they want. The best part is that you don't even have to be there! Live chat allows you to connect with customers while you are away from your office and helps them feel more comfortable when they come in for an appointment.
14. Post "Edutaining" Videos
If you're looking for a way to get more patients into your medical office, look no further than "edutaining" videos.
These web-based videos are designed to teach people about a medical condition or procedure in an entertaining way. They're usually hosted by someone who has experienced the condition or procedure, and they can be funny, informative, or even moving.
Videos like these are great for building trust and credibility with potential patients—people are much more likely to trust a doctor who is willing to share their stories and experiences. And they're also easy to share on social media: just post them on Facebook or YouTube (or both!) and watch as they go viral!
15. Showcase Doctors & Staff
In order to get more patients into your medical office, you need to show them what they're getting when they come in for an appointment. That means showcasing the doctors and staff who work at your practice.
Make sure your website includes photos of all of the doctors and staff members who are available to see patients. It's also helpful to include information about their specialties and areas of expertise, as well as any awards or recognitions they have received from outside organizations.
If you don't currently have a website, consider creating one that includes these types of details about each person working in the office.
16. Showcase success stories & testimonials
It's hard to decide where to go for medical care, especially when you're looking for a new doctor. You want to know that you're in good hands and that your doctor will take care of you. One way to build trust with potential patients is by showcasing success stories and testimonials from your previous patients. This can be done through social media, newsletters, or even on your practice website.
This is especially effective if you have a particularly common ailment like back pain or shoulder pain. Many people who have been through the same thing will come out of the woodwork to share their experiences with others who are looking for treatment options.
17. Add Gamification elements
Gamification is the use of game elements in non-gaming situations to engage users and encourage desired behaviors. It can be used in a variety of areas, including education, management, marketing, and sales.
It's an easy way to add fun to your medical office while keeping patients engaged with the process and motivated to get healthy.
Enhance Your Practice & Physician Listings
18. Create Physician Directory Listings
If you're looking for a way to get more patients in your medical office, one of the best ways is to create listings for your physicians on online directories. These directories include information about your doctors and their specialties so that people can learn more about them before they make an appointment.
19. Create More Practice & Physician Reviews
If you want to get more patients in your medical office, there's no better way than by getting online reviews from your current patients to increase your online reputation.
The best way to do this is to have a review system built into your website so that when a patient leaves their first visit with you, they can leave a review for you and for other people who might be considering coming in for an appointment.
This is a great way for potential patients to see what others have had to say about their experience at your office before committing themselves time and resources.
20. Re-engage Cold Leads
Cold leads are patients who have never been to your medical office before. This is one of the best ways to get more patients in your practice, because these people have never experienced the treatment you provide, so they're more likely to come back. In order to re-engage these patients, you can do two things: first, send them a text message offering them a discount on their next visit; second, send them an email with some recent testimonials from other patients who were helped by your services.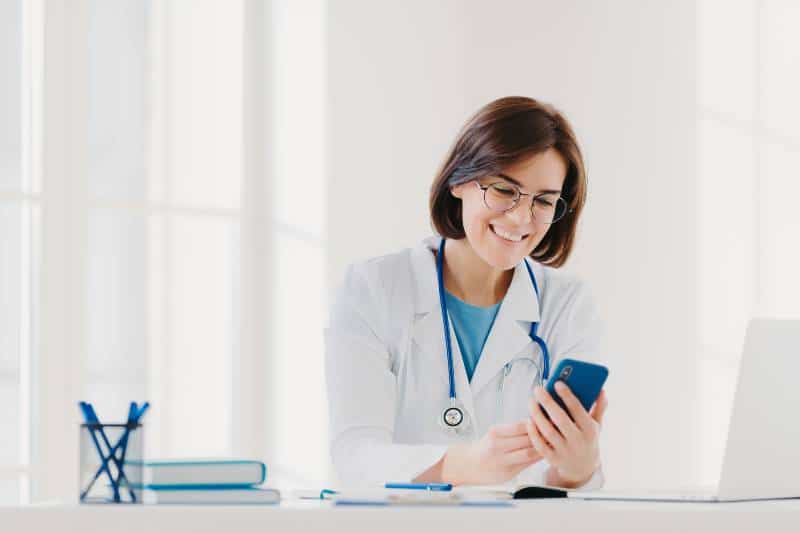 Improve Ongoing Communication with Patients
21. Email Nurturing Sequences
Email nurturing sequences are an excellent way to keep in touch with your patients and encourage them to come back for appointments. You can use this strategy to send out newsletters, appointment reminders, and more. The key is to make sure that your emails are timely and relevant so that you're not sending them out too often or too infrequently.
22. Use SMS to Interact with Prospects
Using text messaging services like WhatsApp, Messenger or Telegram can be a great way to interact with prospects. You can send the patient a quick message and ask them about their health and how you can help them.
However, it is important that you don't send too many messages at once because it could annoy your patients and they might not reply back.
You need to establish trust before communicating with them via text message because they have no idea who you are or why they should trust you.
23. Create Your Own Facebook Group
If you're looking to get more patients in your medical office, then you need to start using Facebook groups. Not only will it help you connect with other people interested in your niche, but it can also be used as a way to market your brand and attract new patients.
In order to create a successful group, you'll need to make sure that it's well-designed and easy to navigate. You also need to make sure that there is a clear point of contact for those who want more information or want to share their experiences with others in the group.
24. Host Virtual or In-Person Events
You don't have to be a big-time clinic to get your name out there, and you don't even have to host events in person! Some of the best ways to bring in new patients are through virtual events or small in-person gatherings. If you're hosting an event, make sure it's focused on what your community needs most. For example, if you have a lot of young families in your area, consider hosting something like a "Mental Health for Moms" event with experts offering advice on how to manage stress and anxiety during pregnancy and beyond.
25. Personal outreach to patients and prospects
If you want to get more new patients in your medical office, you can't just wait for them to show up. You have to go out there and find them! And the best way to do that is by getting personal with your current patients.
Put together a list of all the people who have visited your practice in the past year, and then make sure you call them back at least once every three months. If they aren't interested in coming back within that time span, try again six months later—and then make sure you keep following up with them for as long as it takes until they change their minds about coming in for an appointment or checkup.
Additional Ideas
26. Create a Course
If you're looking for a way to get more patients in your medical office, consider creating an online course. By creating an online course, you can reach out to people who may be interested in what you have to offer but are not necessarily located near your office.
You can create an online course on anything from nutrition to pregnancy or even how to manage chronic pain. The key here is to make sure that the content of your course is relevant and valuable to your target audience.
When people sign up for your course, they will be required to give their email addresses. You can use this email list as a way of reaching out directly with a new product or service offering.
As long as the content is relevant and valuable, there's no reason why this wouldn't work!
27. Make use of TikTok Marketing
If you're looking for ways to get more patients in your medical office, TikTok Marketing is a great place to start.
TikTok is the world's most popular video platform, with over 500 million monthly active users. It's especially popular among millennials, which means it's a great place to get exposure if you're trying to reach younger patients or patients with a more millennial-influenced lifestyle.
TikTok is also a good platform for building brand awareness and connecting with potential new customers. You can use TikTok to connect with local influencers who might be interested in sharing your content on their platforms, which will help drive traffic back to your page and increase visibility.
28. LinkedIn Outreach for Referrals
LinkedIn is a great place to find potential patients, especially if you're looking for folks who are already in your area. You can do this by searching for people who work at companies where you think your ideal clients might work, and then sending those people an email asking if they know anyone who might need your services.
You can also use LinkedIn's advanced search function to create a custom audience based on the skills, education level, and location of people that match your ideal client profile. Then reach out to those people directly through LinkedIn's messaging feature.
29. Leverage Micro-influencers
You can't always rely on big social media influencers to get the word out about your business. Sometimes, you need someone with a smaller audience who will be much more likely to care about what you have to say and take action on it.
Micro-influencers are people in your local area who have anywhere from 1,000 to 100,000 followers on social media platforms like Instagram, Twitter, and Facebook. They share their personal experiences with products and services—and they're much more likely than larger influencers to respond to your posts!
Hire Help if Necessary
If you're struggling to keep up with your patient load, it might be time to hire some extra help. If you've been in business for a while and have a good reputation, it shouldn't be hard to find someone who's interested. You can even hire someone part-time and see how it goes before committing to full-time.
Do things your competition Won't Do
It's no secret that you can't run a successful business without patients. But the fact is, competition is stiff in almost every industry. And the more crowded your market gets, the harder it can be to stand out from the crowd.
So how do you get more patients? Don't be afraid to do things your competition won't do—things that will give you an edge and set you apart from the rest of the pack.
Show that you care about your patients
When a patient is in pain, they want to know that the person treating them cares about their well-being. When you show concern for the patient and their situation, it will make them feel more at ease and make them more likely to trust you.
Conclusion
If you're looking for ways to get more patients in your medical office, we hope the 29 tips provided in this blog post have given you some useful ideas. Keep in mind that these are only starting points; it's important to tailor your marketing strategy to fit your unique practice and community. But if you need help getting started, or want someone to take over all of the marketing for your business, don't hesitate to call me or schedule a free consultation. We can work together to create a plan that will bring new patients flooding through your door!