943 Centennial St.
Los Angeles, CA 90033
For Sale (Building size)
6,570 sq. ft.
For Sale Property
Property Details
Building Size (sq. ft.): 6,570
Lot Size (sq. ft.): 6,983
Stories: 3
Year Built:
1989
Sale Price: $2,800,000
Property Description:
Tolj Commercial Real Estate is pleased to offer an eight-unit multifamily apartment building located at 943 Centennial Street in Los Angeles. The subject property is conveniently located near major retailers, bars, shopping centers, and restaurants and within driving distance to major entertainment and sporting venues Walt Disney Music Hall, Civil Center, Crypto Arena (formerly Staple Center), Dodger Station, and more.
The subject property consists of a 6,570-sf building situated on 6,983-sf lot zoned Los Angeles Multiple Residential (LAR-3). There are ten onsite parking stalls with street and alley access either from Figueroa Terrace or West College Street. The unit mix is comprised of (6) two-bedroom and one-bathroom units, (1) two-bedroom and two-bathroom units, and (1) three-bedroom and two-bathroom units, a total of seventeen (17) bedrooms and ten (10) bathrooms. Main laundry room onsite. Each unit is individually metered for electricity and gas. There is one master water meter for the entire property.
The property is near the 2 Golden State, 101 Hollywood/Ventura, and 110 Downtown Los Angeles freeways.
Property Highlight:
Site Details
Centennial Apartments has been a long-time provider of residential housing in the Echo Park and Chinatown communities. Situated on a hillside street overlooking beautiful downtown Los Angeles this 8-unit luxury apartment building presents itself as an ideal long-term investment for a savvy investor.
Investment Highlights
• Prime Hillside Location
• No City Rent Control
• Upside Rent Potential
• Low Area Vacancy
• Secured Gated Property
• Minutes to DLA, Hollywood & Silverlake
• Convenient to 2, 110, & 101 freeways
• Accessible to nearby entertainment venues – Dodger Stadium, USC Coliseum, Echo Park Lake, and more.
Property Brochure
Property Map
Get In Touch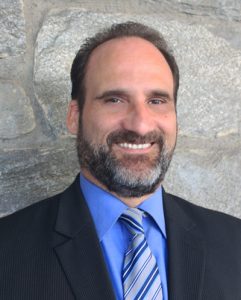 323-258-4946