Los Angeles is a city of dreams, opportunity, and potential. However, it's no secret that the City of Angels has been experiencing an unprecedented housing crisis with rent on vacant apartments averaging just under $2,200. This sudden influx of new tenants coupled with a general shortage in rental property availability has left many Angelenos wondering what can be done to prevent economic pressure and retain the vibrancy that first attracted them to this beautiful city.
The answer lies within rent control – an age-old practice that is being explored once more as citizens search for relief from rapidly rising living costs. In this blog post, we'll explore not only what Rent Control in Los Angeles County entails but also its impact on current affairs both here in Los Angeles County and around the country. Buckle up because it's time to dive deep into tenacity!
On average, housing expenses take up 37% of the take-home pay of an American. This is particularly challenging for renters residing in costly cities like those governed by the Los Angeles City Council. It can significantly improve one's quality of life to have affordable housing since it frees up funds for other expenses, such as concert tickets, dining out, or purchasing a new jacket.
Key Takeaways
As people struggle with soaring living expenses, they are once again considering Rent Control in Los Angeles County a long-standing practice.
In America, people typically spend 37% of their take-home pay on housing expenses. Having affordable housing can greatly enhance one's overall quality of life.
Los Angeles County has been experiencing an unprecedented housing crisis with rent on vacant apartments averaging just under $2,200.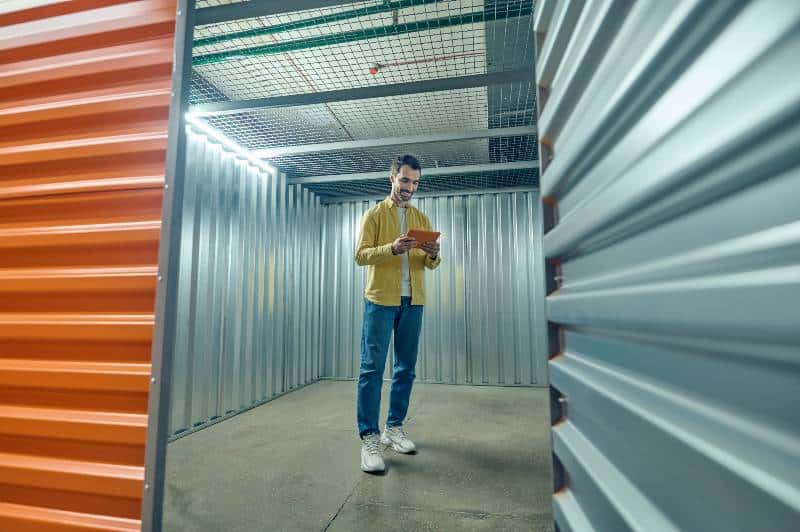 Understanding Rent Control in Los Angeles
What is rent control?
Rent control is a broad term for legislation that limits rental rates in a city or state. Rent control laws vary by municipality, but they generally put a limit on allowable rent increases and protect tenants from eviction without cause. 
California has had rent control in various forms in cities in the Los Angeles County and San Francisco areas since the 1970s. In 1995, the state passed the Costa-Hawkins Rental Housing Act, which exempted new construction, single-family homes, and condos from rent control. It also made vacancy control (limiting rent between vacancies) illegal throughout the state.
In late 2019, California became the second state (after Oregon) to pass a statewide rent control law. It covers all multi-family rental units built more than 15 years ago. The state law applies on top of any stricter local ordinances.
Types of rent-controlled properties in Los Angeles
Rent control laws in cities can vary in terms of which types of homes they cover. For instance, in Los Angeles County, rent control does not apply to single-family homes, but it does apply to apartment buildings, condos, townhouses, duplexes, and mobile homes.
Rent Stabilization Ordinance (RSO)
If you are renting a unit in the City of Los Angeles that was built on or before October 1, 1978, it may be subject to the Rent stabilization ordinance, which regulates rent hikes and evictions. Units built after July 15, 2007, that were built as replacements for demolished RSO rental units may also be subject to the RSO.
To determine if your rental property falls under the Rent Stabilization Ordinance (RSO), follow these steps: Click on the provided link and enter your address. Then, navigate to the Housing Tab, where you'll find the RSO status for your rental property.
The ordinance applies to 118,000 properties across the City of Los Angeles, including apartments, condos, co-ops, rooming houses, hotels, motels, and mobile homes in mobile home parks. In total, there are around 624,000 rental units that fall under this ordinance.
The RSO typically applies to rental properties constructed on or before October 1, 1978. It also includes replacement units according to RSO Section 151.28, provided they meet certain criteria:
Apartment
Condominium
Townhome
Duplex
Two or more single-family rental units on the same parcel
Rooms that have been occupied by the same tenant for 30 or more consecutive days in a hotel, motel, rooming house, or boarding house.
Residential unit(s) attached to a commercial building
Accessory Dwelling Unit (ADU)
Junior Accessory Dwelling Unit (ADU)
Benefits of Rent Control
Tenant protections
Rent control laws not only limit how much landlords can increase the rent but also prevent them from evicting tenants without a valid reason. If you have a lease for a rent-controlled apartment, your landlord must renew it every year as per the obligation.
Affordable housing
Rent-controlled apartments have lower prices which help make housing affordable for low- and moderate-income people. This is particularly important in expensive cities where workers' wages may not increase at the same rate as rising rents.
Stabilizing neighborhoods
Rent control is a policy that puts a cap on how much landlords can increase rents for their tenants, which makes housing more affordable for people in the area. One of the main advantages of rent control is that it can help stabilize communities. When rent control prevents landlords from raising rents too much, it keeps people in their homes and helps boost community involvement and economic development.
Drawbacks of Rent Control
Impact on housing supply
Rent control can have a negative effect on the housing supply by discouraging property owners from investing in their rental properties. This can result in a decline in housing quality and a shortage of available rental units in areas with rent control. This can lead to landlords neglecting the maintenance and upgrades of their properties since they cannot charge market rates. Consequently, the living conditions of tenants may deteriorate, and this may contribute to urban decay.
Reduced incentives for property maintenance
Although rent control policies intend to safeguard tenants from steep rent hikes, they can unintentionally result in landlords being less inclined to maintain their properties. Regulations that restrict landlords from charging market prices for their rental units can lower their drive to invest in the maintenance and enhancement of their properties. Rent control can lead to a decrease in the quality of rental housing and have a harmful effect on the living conditions of tenants in those rental units.
Unintended consequences
Although rent control policies are meant to provide affordable and stable housing for tenants, they can sometimes have unintended consequences that work against this goal.
An unintended consequence that can occur is the development of a rental market with two tiers. Rent-controlled units become rare and in high demand, while non-rent-controlled units become more popular and expensive. This imbalance in the market can make housing less affordable for individuals who cannot obtain a rent-controlled unit.
How Rent Control Affects Landlords
Rent increase limitations
Rent control is a form of government regulation that places restrictions on landlords. These limitations may include restrictions on the ability to end a lease, restrictions on the amount of rent that can be charged, limitations on the annual rent increase, or a combination of all of these.
Just Cause Eviction Protections
Rent Control policies restrict the amount by which a landlord can increase the rent for an existing tenant every year. Just Cause for Eviction policies stop landlords from kicking out tenants without a particular reason, such as failure to pay rent. It's crucial to combine Rent Control with Just Cause to stop landlords from evicting tenants to increase rents or from increasing rents so much that tenants are compelled to vacate.
Read on here to learn about the Top 5 Things Impacting the Los Angeles Commercial Real Estate Market. From the seemingly unstoppable rise of tech to the city's plans for infrastructure improvements, there are plenty of factors that can influence the commercial real estate market in Los Angeles.
Regulations and requirements
Rent increases
To understand the rules for rent-controlled units in Los Angeles County, here are the important details to keep in mind.
In Los Angeles County, the maximum rent increase is 8%, which is lower than the maximum rent increase of 5% plus inflation allowed in other parts of the state with rent control laws.
The rent can only be increased by landlords once every 12 months.
If the landlord increases the rent, they can also raise the security deposit by the same amount.
If a new tenant, who was not listed in the original lease, moves in, the landlord can increase the rent by 10%. The rent must be reduced by the same amount if that tenant moves out.
The landlord has the option to increase the rent by 1% annual rent increases for utilities they are responsible for paying.
Rent increases require a minimum of 30 days' notice.
How Rent Control Affects Tenants
Rights and responsibilities
Rent control is a policy implemented in some jurisdictions to limit the amount landlords can charge for renting residential properties. The primary objective of rent control is to maintain affordable housing options for tenants, especially in areas with high demand and limited supply. While rent control can offer benefits for tenants, it also comes with various implications concerning tenants' rights and responsibilities.
How to find rent-controlled apartments
Which areas in Los Angeles are subject to Rent Control? You can find out if your property is rent-controlled by using the Zone Information and Map Access System (ZIMAS), a resource available for City of Los Angeles County residents. To access ZIMAS, visit zimas.lacity.org.
Dispute resolution
Dispute resolution involves using different methods and processes to settle conflicts or disagreements between parties. This approach provides options other than going to court, which can be expensive, lengthy, and hostile.
Using dispute resolution methods can encourage working together to solve problems and can also help parties to maintain or enhance their relationships. Common dispute resolution methods include:
Negotiation: Negotiation is a process where the parties in a dispute communicate directly with each other to reach a mutually acceptable resolution. It is informal and voluntary, involving compromise and collaboration. The objective is for each party to understand the other's perspective and interests. Legal counsel may or may not be involved in the negotiation process.
Mediation: Mediation is a process that's more organized than negotiation. It involves a mediator, who is an impartial third party that helps in communication between two conflicting groups. The mediator's role is to facilitate communication between parties to identify their interests, consider various solutions, and ultimately come to a lease agreement that satisfies everyone involved. Mediators do not have decision-making authority and instead aim to guide the parties toward mutually acceptable solutions.
Rent Control Reforms
Recent changes to Los Angeles rent control laws
Landlords can only evict tenants from rental properties, including single-family homes, if there are specific reasons such as unpaid rent, documented lease violations, or owner move-ins. They can no longer evict tenants for no reason.
The Housing Department of the city has a list of valid legal reasons for eviction categorized as "at-fault" and "no-fault". If the eviction falls under the "no-fault" category, the landlord must compensate the tenant to pay relocation fees.
The city's Housing Department reports that about 400,000 more rental units will be covered by "just cause" eviction protections if they are made universal. Some renters, such as those in rent-stabilized units, already have these protections.
This part of the package is highly important because it provides protection to all units within the city. The law is currently active and its regulations will come into play either after six months of residing in a property or upon the termination of a lease, whichever happens first.
Advocacy for reform
In February of last year, the Los Angeles City council passed a set of permanent tenant protections in Los Angeles with the goal of helping renters as the local state of emergency related to COVID-19 was scheduled to end at the end of this month.
In the coming weeks, the Los Angeles City Council will vote on a comprehensive set of tenant protections. However, advocates for tenants' rights argue that an important ordinance is not included: the right to legal counsel for renters. On Wednesday night, SAJE organizers partnered with the Right to Counsel Coalition of Los Angeles to hold a town hall in the historic South-Central neighborhood of LA.
At the meeting, renters who are at risk of eviction attended to gain knowledge about their rights and legal options for seeking advice. Over 100 renters joined via Zoom, and dozens were present in person.
Jose "Joey" Lopes, who attended the meeting, revealed that he is currently two months behind on his rent. Lopes explained that he had depleted most of his savings to pay rent during the first year of the pandemic. He added that his mother had contracted COVID-19 recently, and her condition became severe enough to require heart surgery. The medical bills added up quickly, and his job as a Door Dash delivery driver was not adequate to cover all his expenses.
Lopes found it challenging to complete the rent relief application form. He compared it to filling out an IRS form, stating that any form that complex is difficult to complete. Lopes said that having a lawyer provided for him would help him better understand his rights as a renter and navigate the application process. Additionally, if he were to face eviction and choose to contest it in court, he would feel more at ease with the knowledge that a lawyer could assist him in his defense.
Future outlook
Despite some good news about U.S. rent prices falling in August, the long-term outlook still doesn't seem promising. Realtor.com's latest data shows that the median rent in the 50 biggest cities in the country decreased by $10 per month last month. This is the first price drop since November.
Although prices have been declining for a month, it does not necessarily mean that this will continue long-term. According to Realtor.com's chief economist, Danielle Hale, rental prices are expected to remain high until 2023. While rent growth may slow down, it is unlikely to return to pre-pandemic levels.
According to a Federal Reserve Bank of Dallas forecast that relies on data from the federal government's consumer price index, the rental price growth rate will increase from 5.8% in June 2022 to 8.4% in May 2023 on a year-over-year basis.
Thomas LaSalvia, a director of economic research at Moody's Analytics, stated in a recent CNBC interview that their upcoming forecast predicts a rent growth rate of 5% to 7%. This is higher than the 4% to 5% annual rent increases price gains observed before the Covid pandemic.
LaSalvia believes that the Fed will need to increase interest rates within the next six months in order to bring inflation down to a comfortable level. As a result of this expectation, mortgage rates are expected to remain elevated.
Moody predicts that rental prices will stop increasing as much in the second half of 2023. This prediction assumes that the cost of buying a home decreases. According to LaSalvia, it is expected that the Fed will stop raising interest rates once inflation decreases. This would ease pressure on the mortgage market and lead to lower prices for renters.
Realtor.com's representative Hale suggests that renters should anticipate higher rent prices for now. Renters might save money by renewing their current lease if it is reasonable. Additionally, they could explore the suburbs, where rental rates have not increased as quickly as those in urban areas.
According to Hale, renters can consider sharing a larger unit with someone else to save money. This is because the price growth of studio apartments has been higher compared to one- or two-bedroom apartments.
Rent Control in Los Angeles FAQs
Are all properties in Los Angeles subject to rent control?
If your rental unit was built on or before October 1, 1978, and is located in the City of Los Angeles, it may fall under the Rent Stabilization Ordinance (RSO) which governs rents and evictions. Additionally, newly constructed units that replaced demolished RSO rental units may also be subject to the RSO.
How does rent control benefit tenants?
Rent control has some potential benefits for tenants. It can offer some protection against rent increases, which in turn may help prevent displacement.
What are the drawbacks of rent control?
Although rent control is intended to make housing more affordable, it can have negative consequences. Landlords may be less motivated to upkeep and improve their properties, causing housing conditions to decline gradually.
Furthermore, implementing rent control may lead to a decrease in the construction of new rental properties, which can worsen the housing deficit and boost prices in the unregulated rental market. Moreover, the insufficient availability of rent-controlled units may intensify the competition among renters, making it harder for those with lower incomes or limited renting track records to find affordable housing.
Rent control can have drawbacks. For example, it may make tenants stay in properties that do not suit them anymore, which hinders mobility and efficient use of housing resources. These disadvantages can outweigh the expected benefits of rent control, leading to reduced affordability and quality of housing in the long term.
How do rent control laws affect landlords?
While rent control may initially make housing more affordable for existing tenants, in the long term it can actually reduce affordability, contribute to gentrification, and have negative impacts on the surrounding community.
How do rent control laws impact tenants' rights and responsibilities?
Rent control laws have both positive and negative impacts on tenants' rights. On the one hand, they protect tenants from unreasonable annual rent hikes, help them find affordable housing, and ensure secure tenure. On the other hand, these local laws can also make tenants responsible for property maintenance when landlords neglect their duties. Moreover, they may limit housing mobility and increase competition for rent-controlled units.
Conclusion
Rent control in the City of Los Angeles is a complex issue that affects tenants and landlords alike. There are multiple perspectives and complexities which must be taken into consideration. Furthermore, many renters experience financial hardship due to increasing rental rates, while landlords can be subject to abuse or exploitation. It is essential for everyone involved to understand their rights and options before making any decisions.
Working with a knowledgeable attorney may be the best route for tenants and landlords to ensure they traverse the current laws correctly. The process can provide guidance, clarity, and protection for both parties during this difficult period.
Ultimately, it is important for tenants to know that there are resources available and utilize them if necessary. Don't let anyone take advantage of your situation! Call or schedule a free consultation today to learn about your rights with regard to rent control in Los Angeles – the City of Angels –so you can protect yourself from potential unfair practices.