There has been a lot of talk in the news lately about reshoring manufacturing. But what is it, and why are companies doing it? In this blog post, we will discuss what reshoring manufacturing is, and why more and more businesses are choosing to bring their production back home. We will also look at some of the benefits of reshoring, and how you can get started if you're interested in doing it yourself!
The term "reshoring" refers to the trend of relocating production and service operations previously performed outside the United States to the mainland. Trade and budget deficits can be reduced, unemployment can be lowered, and a more skilled labor force can be created through this method.
Key Takeaways
Reshoring is the act of relocating manufacturing and other corporate functions back to the company's home country.
There are several current geopolitical situations leading to the growth of restoration. (like a war between Ukraine and Russia).
There are many industries that can benefit from reshoring like manufacturing, transportation, and electronics.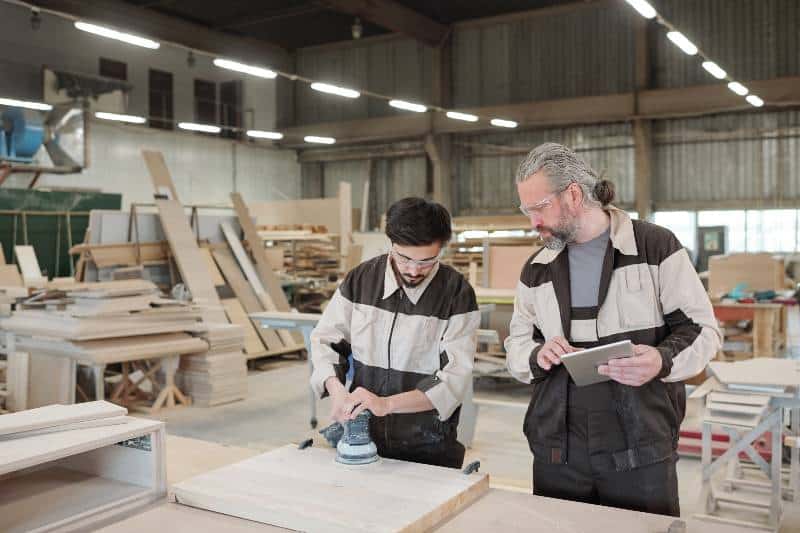 What is Reshoring, and Why Do Companies Do It?
The days of outsourcing production overseas are over—and it's all thanks to the pandemic.
Reshoring is the process of bringing an industry back to the United States from overseas. It's a trend that has been gaining momentum since the turn of the century, and it's not hard to understand why. The U.S. is a huge market for consumer goods, but when companies manufacture their products here, they can save money on labor costs and transportation costs. It also means they can reduce their carbon footprint by manufacturing closer to where their customers live.
The benefits don't stop there: when companies reshore, they're also able to retain valuable employees who have specialized skills in manufacturing or engineering—skills that are increasingly rare in today's workforce.
Current Geopolitical Situation Leading to Growth of Reshoring
The desire to bring jobs back home and the need to increase production due to the current geopolitical situation have caused a significant increase in reshoring efforts. Here are some factors:
Ukraine's war with Russia
The current geopolitical situation is leading to a resurgence of reshoring or the practice of manufacturing goods in the country they were originally intended for. This is happening because the current political climate has made it more difficult to conduct business with other countries, and it's easier to keep operations within your own borders.
In Ukraine, for example, the war with Russia has caused many businesses to shift production back to their home country as a safety measure.
China's tension with Taiwan
The current geopolitical situation has led to the growth of reshoring. The tension between Taiwan and China has caused many companies to look for other countries to manufacture their products, but it has also driven manufacturers back home.
It is the primary cause of this phenomenon, as manufacturers are seeking out new countries to produce their goods to avoid any unwanted conflict or retaliation from China. As a result, many companies have begun sourcing their manufacturing needs from other nations to avoid getting caught in the middle of any potential conflict.
Movements to Deglobalization
In the past few years, there has been a movement to deglobalization, which is when an economy moves away from international trade and towards domestic manufacturing.
This movement has been driven by several factors, including high tariffs on imported goods and global economic uncertainty. As a result of these factors, many companies have chosen to move their manufacturing operations back to their home countries—and this trend will likely continue as long as the current geopolitical situation persists.
Advantages of Reshoring
Greater supply chain control
With so many products coming from overseas, it can be hard to keep track of where they come from and how they're made. With reshoring, however, you'll have more control over your supply chain because everything will be produced in your own country.
Shorter lead times
Reshoring allows companies to decrease their supply chain, which means they can get the products they need more quickly. This is especially beneficial when you need something right away and don't have time to wait for it to be shipped from overseas.
No import tariffs
The pursuit of lower production costs was one of the primary motivating factors behind the offshoring practices of many medical device manufacturers based in the United States.
Low import tariffs were customarily one factor that contributed to these historically lower costs. On the other hand, some of these cost advantages have become less significant as a consequence of the recent increase in import tariffs. Because tariffs are almost always only applied to goods that are brought into the United States from another country, reshoring allows you to steer clear of some of the costs associated with import tariffs.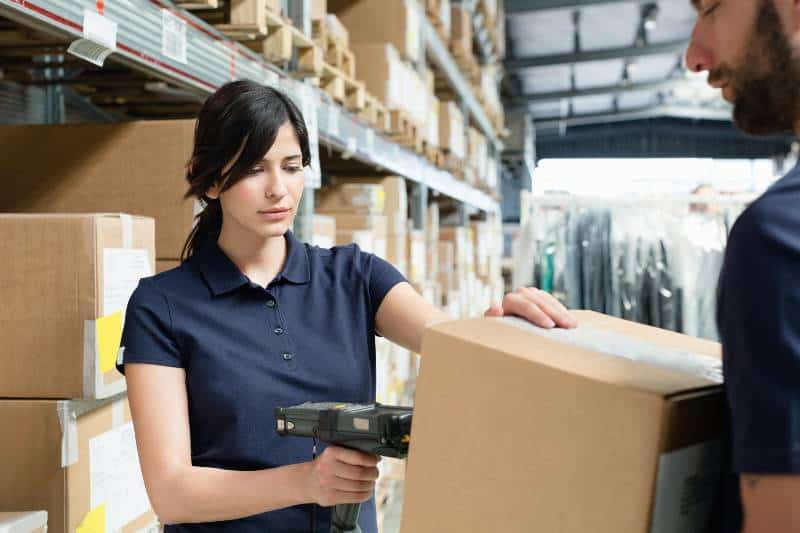 Disadvantages of Reshoring
Competence in specific areas
The Western US has been a hotbed of reshoring, with California leading the way in terms of both manufacturing and services. The demand for space is highest in port markets, which have seen record activity and supply-chain bottlenecks. The areas with the highest year-over-year rent increases were the Inland Empire (8.8%), Boston (8.0%), Los Angeles (7.3%), and New Jersey (7.3%).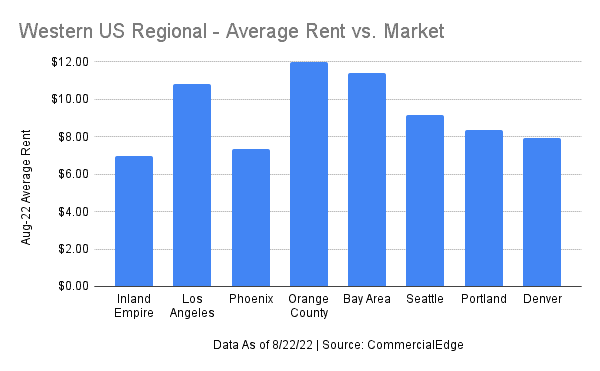 It requires relocating and requalifying a variety of processes, as well as equipment.
Reshoring is a great thing, but it's not without its challenges.
One of the biggest disadvantages of reshoring the Western US market is that it requires relocating and requalifying a variety of processes, as well as equipment.
It's hard to move production from one location to another without incurring costs. This is especially true if you are moving manufacturing from a low-cost country to the Western US. The logistics of moving equipment and materials can be expensive, and it takes time for your company to get used to working in a new environment. In addition, there may be issues related to compliance with environmental regulations. If you are not careful when relocating production back to America, you could end up paying more than necessary.
Industries That Benefit from Reshoring
Although it's possible that reshoring won't be a viable option for all American businesses, there are certain sectors that stand to reap significant benefits from moving production facilities back to the United States.
Manufacturing and Transportation
It's no secret that businesses have been relocating from Other countries to the United States, but did you know that Los Angeles is one of the top cities for industrial growth?
According to a report by CBRE, markets near ports have seen the highest rent increases over the past year. In particular, among the top 50 industrial markets in the United States, the Inland Empire saw the highest rent increase, at 8.8 percent year over year for a rate of $6.98 per square foot. Recently signed leases, on the other hand, averaged $11.25 per square foot, $4.27 more than the previous year's. Similarly, in Los Angeles, industrial rents increased by 7.4 percent year over year, from $10.84 to $10.89, with new leases signed at $15.59, an increase of $4.65.
Electronics
Reshoring is the process of bringing manufacturing jobs back to the United States, and it has been a hot topic for years.
But what does this mean for the electronics industry?
Electronics are at the top of the list for reshoring candidates. In fact, according to recent research by Deloitte, "overall demand for electronic products and components is expected to grow at an annual rate of 3-4 percent over the next five years." As a result, many companies are looking to bring production back home to meet domestic demand.
Online Retail
While the pandemic and its aftermath have affected the retail industry in many ways, one thing is certain: e-commerce will continue to grow.
The initial year of the pandemic saw a surge in online sales, but this has since subsided. Only once between 2010 (when the Census Bureau first began producing e-commerce data) and 2020 did annual e-commerce sales growth fall below 10%. Below 10% growth has been seen in three of the last four quarters, including the most recent two quarters, which saw the lowest growth ever recorded at 6.8% year-over-year.
Online retail sales increased by $6.9 billion, or 2.7%, from the first to the second quarter. Even though it wasn't as impressive as in years past, there are still positive signs to look forward to. Even though consumers' disposable income was squeezed by rising gas prices, growth persisted in the second quarter, with Walmart, Home Depot, and Lowe's all reporting increases in online sales.
How has Reshoring Impacted Western US Market?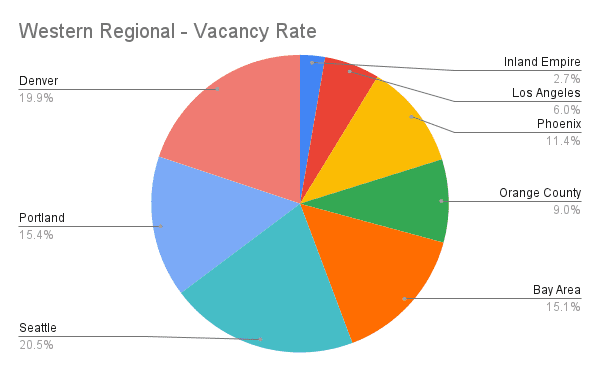 Businesses that decide to bring production back to the United States will encounter some novel difficulties. They will need warehouses and distribution centers in addition to manufacturing space. The national vacancy rate is relatively low at 4.1%, suggesting that available storage may be difficult to come by.
Site selection in the face of a tight labor market will have to take into account both infrastructure and labor pools. Companies in the United States will likely look into automation solutions and price their products higher to offset the higher labor costs compared to countries where production has been offshored.
Reshoring is not a quick fix for companies struggling in the current global economy because manufacturing and supply chains are extremely complex and take several years to reshape. We anticipate that reshoring will proceed slowly but surely throughout this decade, driving demand for industrial real estate for the foreseeable future.
Reshoring in a Post-COVID-19 World
In the past decade, U.S. factories have been learning the hard way about the dangers of outsourcing production to other countries. The pandemic was just one of many threats to businesses, including the stress it put on supply chains and global relations. As a result, many companies are considering moving production back to the United States. Given the widespread importance of semiconductors in modern life, this process has already started in the semiconductor industry and is set to boost domestic production even more as other industries follow suit.
The CHIPS Act (Comprehensive Hiring Initiatives Program) was passed by Congress and signed into law by President Biden this summer and allots $53 billion in funding for semiconductor manufacturing in America; however, some industries were already building semiconductors domestically before this act went into effect.
The Inflation Reduction Act provides incentives for domestic production of renewable energy products, and the Biden administration has pledged billions to increase domestic supply-chain resiliency; both bode well for future U.S.-based manufacturing beyond chip manufacture itself! Manufacturing jobs in America began to slowly recover after the Great Financial Crisis; however, there was still a net loss of jobs.
There are more people working in manufacturing than at any time since 2008.
The United States has experienced a manufacturing renaissance over the past decade, with employment in the sector increased by more than 1 million jobs between 2010 and 2020. But even before the pandemic, growth was slowing down, and there was even some decline in recent years.
But now it's back on track—and then some! Manufacturing employment growth has accelerated, and there are now more people employed in manufacturing than at any time since 2008. Every single month in 2022 has seen an increase of 3% or more annually, a rate not seen since November 1984.
Offshoring vs Outsourcing
In layperson's language, outsourcing is the act of delegating specific activities to a third-party firm. Offshoring, on the other hand, involves establishing your own worldwide team in a different country.
Nearshoring vs Nearsourcing
When it comes to nearshoring and nearsourcing; Nearshoring is the process of outsourcing work to a company in a country that is close to yours. It is a great way to cut costs and increase efficiency while remaining close to your business's heart and mind. Meanwhile, nearsourcing is when a company moves its operations closer to the final consumers of its product.
What is an advantage of nearshoring?
Greater supply chain control
Nearshoring gives you the ability to control your supply chain in a way that is much more difficult when outsourcing. With nearshoring, you can oversee and manage the entire process from start to finish, ensuring that every component of the supply chain is working together effectively and efficiently.
Shorter lead times
There are a lot of benefits to keeping your shipping close to home. For one, it's cheaper. You won't have to pay as much in shipping fees if your products are closer to their final destination. And if there's an issue with quality or delivery, someone will notice and fix it much faster.
That's because it's a fast and efficient way to get your products to market. You won't have to worry about delays or damaged goods, and you can be sure that your customers will be happy with their purchase. So if you're looking for a way to save time and money, keep your shipping close to home.
Labor-cost competitiveness
When you choose to offshore, you're choosing a location where labor costs are lower than they are in your home country. This can save you a lot of money on labor, which can be used to improve other aspects of your business.
But when you nearshore, you're able to take advantage of highly skilled workers who are just as good as those in other countries but at a fraction of the cost.
Reduced Costs
When it comes to shipping products, being closer to home has a lot of advantages. It's cheaper, and remember: Improving balance sheets is an important goal and one that can be achieved by reducing shipping costs.
When products are shipped closer to home, it's less expensive and faster, so you can get your products to market quickly. And if there's an issue with quality or delivery, it won't take as long for someone to notice and fix it.
As a result, improving your company's shipping process can have a big impact on your bottom line. So next time you're looking for ways to improve your balance sheet, remember that shipping closer to home is a great place to start.
Key Questions to Answer If Reshoring is the Right Option
Reshoring can be a great option for companies looking to save money, but it's important to make sure you're not just jumping into the decision without thinking about it first.
Here are some questions you should ask yourself before deciding whether or not to reshore:
Will you be able to maintain continuity and quality?
This is one of the most important questions to ask, as it will help you determine whether or not reshoring is the right option for your business. If you're able to maintain continuity and quality, then it's likely that reshoring is a good idea for your company. However, if there are any major concerns about this, then it might be better for your business to look elsewhere.
Is there anything you need in a domestic/nearshore partner that you are looking for?
The best domestic or nearshore partners are able to provide the same quality of service as offshore partners. If you are looking for something like a quick turnaround, or high-quality work, make sure that you can find these things with a domestic provider.
Does your company have the technical expertise?
If you're a large company, it may be worth considering whether or not you have the resources to handle the complexities of reshoring your manufacturing. For example, if your company is already struggling with keeping up with demand for your current products, then it might not be worth adding another layer of complexity to your operations just because it seems like a good idea.
But if you do have the resources and expertise, then go ahead and consider how much money can be saved by bringing production back in-house.
What is Reshoring FAQs
When did reshoring begin?
Reshoring is a hot topic, and it's been in the news a lot lately. But when did it begin?
The Reshoring Initiative was founded in early 2010 to help manufacturers understand that local production, in some cases, lowers their total cost of ownership for purchased parts and tooling.
Why are companies reshoring from China?
With the rising cost of labor in China, many companies have found that it is more cost-effective to move their manufacturing back to the United States. This is made possible by new technology like 3D printing and robotics, which can help reduce labor costs.
What is an example of reshoring?
An example of reshoring would be when a company that used to manufacture its products in China or another low-cost country decides to bring production back to the United States.
Conclusion
There are a lot of reasons why companies would want to reshore their factories, ranging from geopolitical situations to rising wages in Asia. The most popular reason, however, appears to be the ability of manufacturers to produce products closer to where they sell them. This can reduce shipping costs, cut down on tariffs (as they won't have to ship as far), and even cut down on lead times.
If your company is considering reshoring manufacturing, I can help you make the decision that's right for your business. Call or schedule a free consultation today to learn more about how I can support you through the process of reshoring manufacturing.