Commercial real estate is a huge market, and it can be tough to stand out in a crowded space. If you're looking for some effective marketing ideas, you've come to the right place! In this blog post, we will discuss 25 different ways that you can market your commercial real estate business. From online strategies to offline tactics, we have you covered! So what are you waiting for? Start reading now and put these ideas into practice!
Effective commercial real estate marketing is crucial to any business. Whether you are a large corporation or a small business, if you are in the market for commercial real estate, you will want to ensure that your company's needs are met by the property.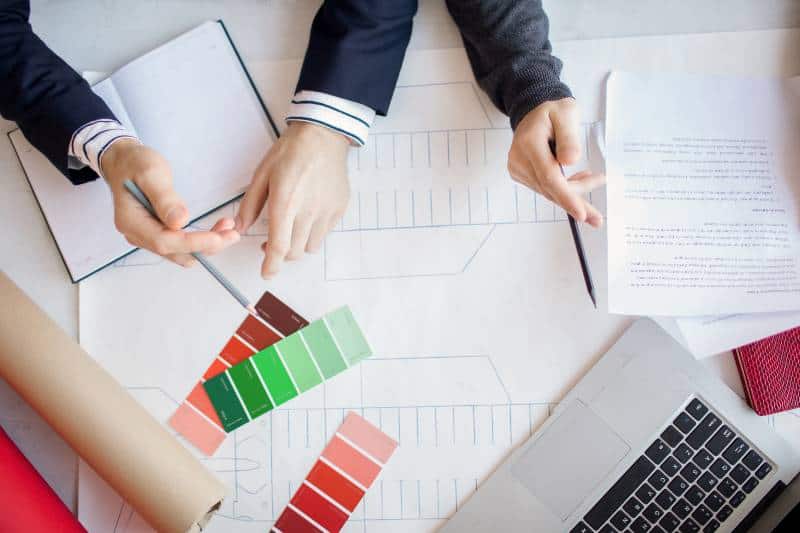 1. Create A Marketing Plan For Commercial Real Estate
This is the most important step when it comes to marketing your commercial real estate property. Without a marketing plan, you don't know how to go about marketing your property and how much time and money it will take for you to achieve your desired results.
A good starting point is to review the current state of your market and the competition in your area. Conducting a comparative analysis of similar properties in your area is also helpful. This will help you determine where you stand and what needs improvement so that you can create a marketing plan that will help achieve your goals.
2. Invest in video marketing
It's no secret that video marketing can help your business reach more people. In fact, according to InVideo, almost 80 percent of executives watch online videos every week and 64 percent of consumers say they would rather watch a video about a product than reading about it. Videos are engaging, memorable, and easily shared – making them the perfect tool for commercial real estate marketers.
Video marketing has many benefits for commercial real estate companies, including:
Improved rankings on Google Maps and other search engines
Increased visibility for property listings on marketplaces like Zillow and Trulia
Better conversion rates for rentals and sales
More traffic to your website
3. Upgrade Your Company Website
Your website is often the first point of contact between you and potential clients. It's important to make sure that your site is up-to-date, professional, and easy to navigate. If your website isn't meeting these standards, it could be turning away potential customers!
Some things that you should consider when upgrading your site include:
Design: Is your site design modern and professional?
User experience: Is your site easy to navigate and use?
Mobile friendliness: Is your site mobile-friendly?
Content: Does your site have high-quality, informative content?
If you answered "no" to any of these questions, it's time for an upgrade!
4. Segment and Build Targeted Email Campaigns
Email marketing is one of the most effective ways to reach prospects and customers. It's easy to create campaigns that are personalized and relevant. But how do you know what kind of content will resonate with your audience? What kinds of offers will get them to open your emails?
Segmentation allows you to narrow down your audience to those who are most likely to respond to specific types of content or offers. This can be done by demographics, location, interests, or any other information that can be gathered from previous interactions with your business. You can also segment based on past behavior, such as those who have visited a certain page on your website or purchased a specific product.
Once you know what type of person you want to reach, it's time to build an effective campaign. When building a landing page for an email campaign, try using images instead of text wherever possible — images are more likely to catch someone's eye in their inbox than plain text alone. Add social sharing buttons so visitors can share the content with their friends on social media platforms like Facebook and Twitter — this will help boost visibility for your campaign.
And finally, make sure to track your results so that you can see what's working and what isn't. This will help you fine-tune your campaigns and get the most out of your email marketing efforts.
5. Use email marketing
Email marketing has been proven to be one of the most effective forms of marketing for any business, but it works especially well for real estate agents because people are constantly on their phones or computers checking emails anyway. It's easy to send emails out to groups of people who might be interested in what you have to offer, and this type of marketing is usually very affordable compared to other forms like print advertising or television commercials.
6. Create a Google Business Page
Google is the most popular search engine in the world, so it's essential to make sure that your business is listed on Google Maps. A Google Business Page allows you to control how your business appears in search results, and it also allows potential customers to leave reviews of your business. This can be a great way to get word-of-mouth marketing for your business.
To create a Google Business Page, you'll need to have a physical address for your business and a phone number that can be listed publicly. You'll also need to verify your business through Google by either receiving a postcard at your business address or calling a verification phone number. Once you've verified your business,
7. Showcase testimonials to build credibility
If you're just starting in the commercial real estate business, it can be hard to build credibility with potential clients. One way to overcome this obstacle is to showcase testimonials from past clients on your website or in your marketing materials. This will show potential clients that you have experience and that you're good at what you do.
8. Run targeted ad campaigns with Google
One of the most effective ways to reach your target audience is by running targeted ad campaigns with Google.
When you're developing a marketing plan for your commercial real estate, it's important to remember that your audience is not going to find you on its own—you have to find them first. The best way to do this is through online advertising.
Google AdWords allows you to create ads that will appear in the search results when people are searching for related terms. This means that if someone is looking for "commercial real estate," they'll see your ad right there!
It's important to note that these ads are usually very expensive, so make sure you have a budget set aside for this campaign before starting it up (and don't forget about setting up tracking!).
9. Run remarketing campaigns on social media
Social media is an excellent way to reach people who might be interested in your property, especially if it's a unique listing that people are likely to share on social media themselves. If you're targeting a specific demographic and have a solid understanding of how that demographic uses social media, you can set up a campaign that shows ads to people who have previously visited your website.
10. Focus on building your network
You want people to know about you and your business, but you don't want to be annoying or pushy. One way to do this is by participating in meetups, conferences, and other events where people who might be interested in your services will be present. You can also use social media platforms such as LinkedIn to connect with potential clients and other people in the industry.
11. Regularly publish press releases
Press releases are a great way to get your name out there, so long as you're doing it consistently and in a way that's relevant to your audience. Make sure that each press release is something that will be interesting to the people who would be interested in buying commercial real estate from you!
12. Nurture Your Contacts with Useful Content
The best way to keep in touch with your commercial real estate marketing contacts is to send them useful content. This can be anything from a free report on how to make a deal, to an update on the industry, or a link to an informative article that you think they will find interesting. Anytime you send your contacts something like this, they'll be more likely to respond and stay connected.
13. Target Your Visitors through Remarketing
Remarketing is a great way to reach potential buyers who have already visited your website. With this strategy, you can show ads to people who have already been to your website and are likely interested in what your business has to offer.
You can use Google's remarketing feature to do so. You can create an ad that will display on other websites across the internet when a visitor leaves your site or visits a page on your site that doesn't have any ads. This will help you get noticed by people who may not have seen your ad in the past!
14. Attend Industry Events and Conferences
Attending industry events and conferences is one of the best ways to stay up-to-date on current trends, meet new people, and learn about other companies and their strategies. If you're trying to come up with marketing ideas for commercial real estate, attend industry events that are relevant to your business. You can also attend conferences related to your industry and ask questions during Q&A sessions.
Additionally, you can attend these events virtually through online streaming or by attending in person. Either way, you must do some research on what types of events are available in your area before deciding which ones to attend so that you can maximize the value of each event.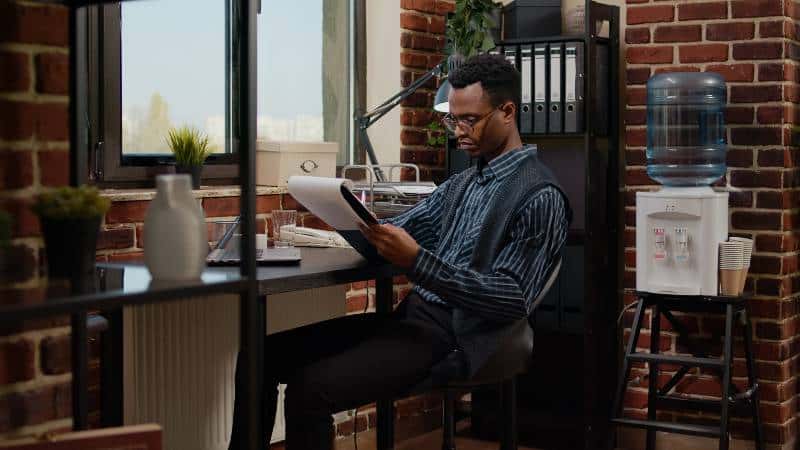 15. Advertise in Trade Journals
Trade journals are publications aimed at commercial real estate professionals. They can be found in the lobbies of office buildings and hotels, and they're filled with ads from companies looking to attract new clients. The best thing about advertising in trade journals? You'll reach your target market directly, without spending a lot of money on broad-spectrum marketing.
16. Add your Listings on Commercial Real Estate Portals
If you're not using these sites, you're missing out. The most important thing that you can do for your commercial real estate marketing is to make sure that your listings are posted on the most popular commercial real estate portals.
To get the most out of these sites, however, you need to make sure that all of their specific guidelines are followed. If not, then they won't post your listing and it will be lost forever!
The best way to ensure that your listing gets posted is by doing a little research before posting it. You should also make sure that any photos or other information you add to the site are relevant and accurate so that viewers will know exactly what they will be getting when they contact you.
17. Maintain an Active Blog
If you want to be successful in the commercial real estate industry, you need to keep your finger on the pulse of the latest trends and developments. This can be hard to do when you're so busy with your day-to-day operations—so why not outsource it?
A blog is a great way to stay on top of what's happening in your industry without having to spend time doing the research yourself. You can write posts on topics related to commercial real estate, or even just use it as a place where you share interesting news stories about commercial real estate that you find online. The point is that when readers come back again and again (and they will), they'll see your content and associate it with your brand—which means more potential customers!
18. Track & Report Your Results
If you want to see your marketing efforts pay off, you need to track and report your results.
Think of it this way: if you're not measuring what's working, then how can you know what's working?
It's easy to get caught up in the excitement at the beginning of a campaign and think that everything is going great. But when you're trying to manage multiple campaigns at once, it can be hard to keep track of which ones are performing well and which ones aren't.
This is where reporting comes in—but it's also where many people fall short. The problem with most reporting tools is that they require too much time and energy for busy commercial real estate professionals who don't have time to spend on reporting. The good news is that there are some tools out there that make it easy for you to get quality information without spending hours doing data analysis or deciphering reports from a software company!
19. Make Yourself Easy to Contact
This is a big one, and it's not just about the phone. You need to be easy to contact in every way possible.
Make sure you have a clear email address and phone number on your website and social media profiles. Make sure that those contacts are visible in any Google search results for your business name, so that people can find it easily.
If you have an office, make sure you have an address on your website that is easy to find—and that it's accurate! Check out websites like Yelp and Citysearch regularly to make sure they're accurate (and up-to-date), too.
20. Have an SEO (Search Engine Optimization) Strategy
In today's digital marketing world, it's important to have a strategy for search engine optimization. A study has stated that over 90% of people use search engines when they're looking for something online, so it's no wonder that there is so much competition out there!
But don't worry—we've got your back. We'll help you build out a strategy that will make your commercial real estate listings appear on the first page of Google searches so that customers can find you easily and quickly.
21. Contribute Guest Articles
Guest articles are a great way to build your credibility, get your name out there, and share your knowledge with the world. In addition to the many benefits of guest blogging, writing for publications can be a great way to get in front of potential clients—especially if you're targeting an audience that might not be familiar with your work.
The best part about guest blogging is that it's free! All you have to do is pitch yourself as a writer and then write something amazing.
22. Get Professional Photos
The best way to make sure you're marketing your commercial property in the most appealing way possible is to get professional photos taken. You want to use photos that are clear and bright, with a lot of detail and an overall look that makes people want to buy it. You can ask friends or family members to help you with this, but if you're looking for someone who's an expert at taking pictures of commercial properties, consider hiring professional photographers.
23. Support a Local Charity or Organization
As a real estate professional, you have an opportunity to be a role model in your community and make a real difference. One way to do this is by supporting local charities and organizations.
While it may seem like a small gesture, volunteering at a charity event can go a long way toward establishing your credibility as someone who cares about the community you serve. It also shows that you are willing to give back—a quality that is highly valued by clients and business partners.
If there's an organization that is important to you, consider offering your time as an event volunteer or even donating money to help them out.
24. Impress with Drone Photography
Drones are a great way to capture beautiful, sweeping images of your commercial real estate. They can be used to take photos of the property's exterior, interior, and surrounding area. Drones are also an excellent way to show off how well-designed your property is and how much attention has been paid to its landscaping and architecture.
25. Organize Your Webinar
If you're looking for a way to get more exposure for your commercial real estate business, consider hosting your webinar. This can be as simple as sharing information about what you do and how you can help people, or it can be a more formal presentation about a topic that's relevant to your business. Either way, the benefit is that people will get to see who you are and what you do in a personal way.
Conclusion
These are just a few of the many marketing ideas that can be effective for commercial real estate. If you're looking for more specific or tailored advice, please don't hesitate to call me or schedule a free consultation. My team is made up of experienced professionals who understand the ins and outs of CRE marketing and would be happy to share our insights with you. In the meantime, we hope you find these tips helpful and put them into action!