Leasing a medical office space can be a daunting task. You want to ensure you get the best deal for your business, but you also need to be comfortable with the space and the landlord. This blog post will discuss the top questions on how to lease medical office space and by asking these questions, you can make an informed decision that is right for your business!
When you're leasing a medical office space, the last thing on your mind is being unsure about what to do. You need all of these details so that when it comes time for signing leases or renewing them with landlords in this industry – which can be very lucrative but also takes up lots if time-you have an idea as how everything will work out!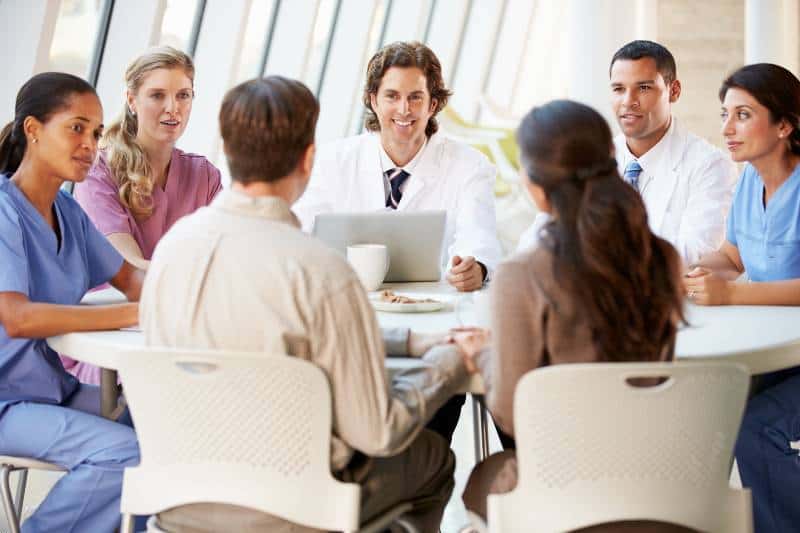 The Importance of Asking The Right Questions
Asking the right questions is key when leasing medical office space. You want to make sure you are getting the best deal for your business!
Is this the right location for my patients?
As a medical office space leasing professional, you have one main goal: to find the best possible location for your practice. After all, a good location can make all the difference in patient retention and boosting referrals from other practices and hospitals.
Your office should be located where your patients are. If they live nearby, they'll be more likely to drive to your office instead of making an appointment with their primary care physician (PCP). If they work in the same building as you, they're more likely to schedule appointments when convenient.
Does this location meet my space requirement needs?
The next question you should ask when leasing medical office space is whether or not the location meets your space requirement needs. It would be best if you made sure that the office is large enough to accommodate all of your staff and equipment.
It is also a good idea to make sure that there is enough room in the office for people to walk around without bumping into one another, as well as plenty of space for clients to sit down. This will allow employees and clients to have more room than if they were closer together. As a result, it can help improve efficiency and productivity within your business!
What is the lease term?
Knowing the length of time you will be leasing a space is essential before signing any contract. This will help you plan your finances and budget accordingly.
Additionally, you may also want to consider whether you want a long-term or short-term lease. A long-term lease offers more stability but is more expensive in terms of monthly payments. On the other hand, short-term leases are cheaper but may require frequent relocations if your business grows or shrinks in size.
Who Else Is in the Building?
When you are looking for medical office space, it is important to ask who else is in the building. You want to make sure that you are comfortable with the other medical tenants or other professionals in the building, and that they will not be a nuisance to your patients or staff.
If there are other medical offices in the building, then this could be a great opportunity for your practice. It can be beneficial to have ancillary services nearby, such as labs and pharmacies. There are also some studies that show that when there are other medical professionals in the same building, they tend to attract more patients than if they were by themselves.
When leasing an office space, you want to be sure that you're part of a community with other businesses like yours. A building full of doctors, for example, will have more medical professionals than any other type of business. A building full of financial advisors will have more financial advisors than any other type of business. This can be important because it means more opportunities for networking and collaboration with people who share your interests and goals.
How Long Is the Lease?
A lease document is a contract that states how long you can use an apartment or other property, as well as what happens when that lease is over. The length of the lease can vary from months to several years.
The length of your lease will affect how much rent you pay each month. For example, if you have a two-year lease and the market rate for apartments increases during that time, your landlord may raise your rent at the end of your lease term. If you have a shorter lease, then your landlord can't raise your rent until the lease is up, and they must give you notice before doing so. It is important to remember that If your landlord does raise the rent after your lease has ended, you will be responsible for paying this extra amount until you move out.
Will Rent Increase?
Rent increases are expected in commercial leases but aren't always clearly defined. You want to make sure that you are aware of how much the rent will increase throughout the lease, and that you are comfortable with the amount.
The best way to find out if rent increases are allowed is by asking your landlord or property manager. You can do this during the lease negotiations, even after you've signed the lease, before moving in. Ask them directly if they plan on increasing your rent in the future or if they have any plans to make any major renovations that may require more money from tenants. If they say no, then this should be good news for you! You'll know that even if prices go up in the area where you live, at least your landlord won't increase your rent on top of that cost increase.
Does It Include Utilities?
When looking for medical office space, you want to ensure that utilities are included in the lease. This can save you a lot of money each month, and it will make your life easier.
Most landlords don't include utilities as part of the rent. Instead, they charge a separate fee for gas, electricity and water. So, If your landlord doesn't include utilities in the monthly rent, you'll need to make sure you have enough money set aside to pay them.
Are There Additional Expenses?
If you're a doctor or healthcare providers who's considering leasing a space, it's important to ask about additional expenses. Some landlords will include expenses for building utilities, trash removal and lawn maintenance in the lease agreement while others may not. If you're not sure about whether any of these costs are included, it's best to ask before signing the lease so that you know what your total expenses will be once you move into your new office space.
It's crucial that you understand all costs associated with your lease before signing on the dotted line. You don't want to be surprised by any added expenses after the fact!
Who Handles the Maintenance?
If renting a space from a landlord, you'll want to know if they are responsible for maintenance. Many landlords will say that they are responsible for maintenance, but it's essential to read your lease carefully. If the landlord doesn't specifically outline what they're responsible for, then they probably aren't.
Some landlords may be responsible for maintaining the common areas of the building, such as the lobby and hallways. Others may only be responsible for keeping the exterior of the building in good repair. If you're unsure what your landlord's maintenance responsibilities are, it's best to ask before signing the lease.
Lastly, you should also find out if there is a maintenance fee included in your monthly rent. This fee is typically used to cover the cost of repairs and upkeep of the property. If there is no maintenance fee, that doesn't necessarily mean that the landlord won't charge you for repairs – it all depends on what you talked about before signing the lease.
Can You Alter the Space?
If your practice is growing and you need more room, it's important that you have the ability to alter your space. Some landlords will allow modifications, while others don't.
You may love the look and feel of an office but find out later that there are no outlets for power strips, you can't adjust lighting or add more work stations. While these issues may seem minor, they can actually make or break a business as they will impact productivity and efficiency in the office.
In order to make sure that your practice is successful, you need to plan ahead. A lot of times, this means thinking about how you will alter the space once it's been rented. If you're not allowed to make changes, then it's important to know this before signing the lease so that you don't end up in a situation where you're unable to do what's needed for your business.
How Does Parking Work?
When it comes to leasing a medical space, one of the first questions on your mind is probably parking. Parking is one of the major costs that tenants pay for when they lease commercial real estate investment. It can also be one of the most challenging aspects of leasing an office space, especially in densely populated areas that lack adequate parking. The good news is that there are many options available for business owners looking to leased space with ample parking spaces.
Parking can be at a premium in some areas, so if there aren't enough spaces open within walking distance of your office building, this could cause problems for both employees and patients who need to park nearby.
The best way to find out how parking works at any given property is to ask about it directly from the leasing agent or property manager. This will give you an idea of whether or not parking will be an issue and if so, how much it will cost per month or year. Some landlords may even provide free parking as part of their lease agreement or offer discounted rates for sure tenants who need more than one space per person working at the facility.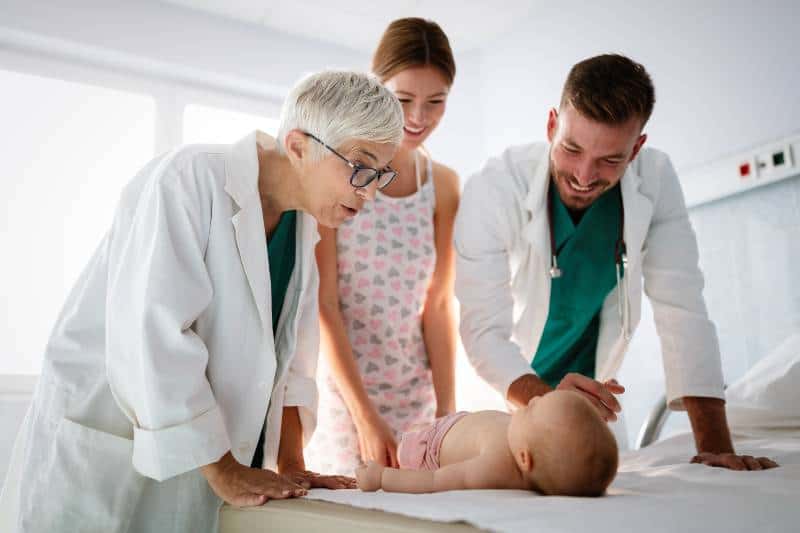 Is It ADA Compliant?
If you're leasing a medical office space, it's essential to make sure that they have ADA compliance. The Americans with Disabilities Act (ADA) is a law that requires businesses to provide accommodations for people with disabilities. This includes things like handicap parking spaces, wheelchair ramps, and Braille signage.
All medical office spaces must be ADA compliant, so if you're considering leasing a space that isn't, it's important to find out why. It could be that the landlord hasn't updated the property yet or that they're in the process of making changes but haven't completed them. Either way, it's important to make sure that the space you lease is up to code and that you'll be able to provide the accommodations your patients need.
If you have any questions about whether or not a medical office space is ADA compliant, the best thing to do is ask the landlord directly. They should be able to provide you with information about the property and what changes have been made to make it compliant.
What's the MoveIn Date?
The last thing you want to do is sign a lease for an office space that's not yet ready for occupancy. This can cause all sorts of problems, from having to find temporary office space for your practice to losing out on potential patients or clients.
Before you sign a lease, it's important to ask about the move-in date. This will give you an idea of when you can expect to be able to start using the space for your business. It's also a good idea to ask about any repairs or renovations that need to be completed before you move in. This way, you can plan accordingly and make sure that everything is ready before you start seeing patients.
Is medical office space a good investment?
Medical office space can be a good investment for a number of reasons. First, medical office space is typically in high demand due to the fact that there are always new medical practices opening up. This means that you're likely to have little trouble finding tenants for your property. Second, medical office space is usually located near hospitals or other healthcare facilities, which can drive up the value of your property. Finally, medical office space is typically subject to higher rents than other types of commercial real estate, so you can potentially earn a higher return on your investment.
What is in a medical office building?
A medical office building typically contains a number of different types of businesses, including doctors' offices, clinics, dental practices, and other healthcare-related businesses. The type of businesses that are located in a medical office building can vary depending on the size and location of the property.
What is the difference between a medical office and a clinic?
A medical office is typically a private practice that is owned and operated by a single doctor or group of doctors. A clinic, on the other hand, is usually a healthcare facility that is owned and operated by a hospital or other type of healthcare organization. Clinics typically provide a wider range of services than medical offices and are often open to the public.
If you are trying to find a medical office space properties or spaces, make sure to visit loopnet. They have a wide variety of spaces to choose from that will surely fit your budget and needs. With this website, you can easily find the perfect medical office space for your business!
Conclusion
When leasing medical practice office space, it's important to ask the right questions in order to get a good understanding of what you need and what the property can offer. By taking the time to ask these questions, you can avoid any surprises down the road and make sure that your perfect space is right for your needs.
If you have any other questions or would like help finding the perfect medical office lease space for your business, please call me today or schedule a free consultation online. I'd be happy to assist you!