Getting ready to lease or sell your commercial property? You want to be sure that it's in tip-top shape to attract as many potential buyers as possible. And that's where staging comes in!
Staging can be a worthwhile investment to improve the rate of return on property sales. In fact, it often costs less than the price of the first reduction. According to data from the Real Estate Staging Association (RESA), an average investment of 1% of the sale price into staging yielded a 5%-15% ROI on top of the asking price for about 75% of sellers.
It's a powerful way to make a lasting impression on potential customers and tenants, who hold the keys to your success. Ready to learn more? Check out our blog post below to discover some great tips on how to maximize your profits and enhance marketability when staging your commercial property!
To sell an empty open office quickly, consider adding desks and furniture that demonstrate the room's potential, helping tenants envision its functionality. Commensurate with home staging, commercial staging capitalizes on the space's possibilities, inspiring prospective tenants to visualize their own businesses.
Key Takeaways
By staging your commercial property appropriately, you can enhance its attractiveness, draw in potential buyers or tenants, and expedite the transaction process.
Understand your prospective tenants or buyers and tailor your staging efforts to their specific needs and preferences.
Improve the attractiveness of your property by maintaining the landscaping, ensuring there is adequate lighting, displaying clear signage, keeping the area clean and well-maintained, providing ample parking, and ensuring easy accessibility.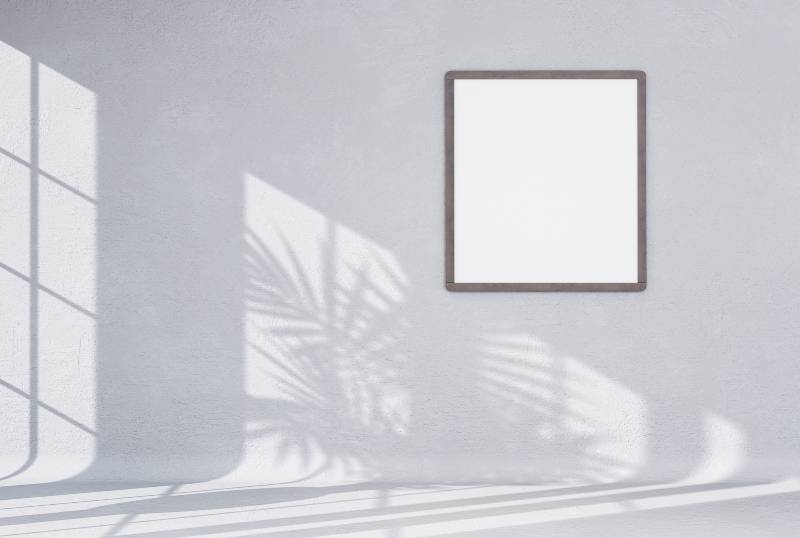 Identifying the target audience
To attract potential clients and create a sense of place, the first step is to stage your commercial property. Identifying the target audience – who are you trying to appeal to? What do they want? How much do they have? If you're a beginner, you should decide whether to specialize in one type of business or have a more diverse approach.
If you're trying to sell office commercial space to startups, it's best to target that specific audience. However, if you're selling high-end retail space for fashion stores, you should aim for people who have an interest in luxury items and enjoy in-person shopping.
After identifying your target audience(s), consider the most effective ways to entice them. Creating a website that showcases photos and details about the property such as access hours, parking information, and special offers for potential tenants is a common and effective approach.
Exterior staging
Curb appeal: landscaping, lighting, and signage
If you own a commercial property, you should prioritize creating a positive first impression for potential tenants. This can be achieved by actually staging the exterior of the property with appealing landscaping, strategic lighting, and attention-grabbing signs. Good curb appeal is crucial in attracting tenants.
Keeping your property's exterior in good condition and visually appealing can enhance its value and attract tenants who value attention to detail. Be sure to use a professional and friendly tone in your marketing communications to demonstrate to potential tenants that you value their business needs.
Cleanliness and maintenance
To successfully sell or rent out your commercial property, it's important to focus on exterior staging. An attractive and well-maintained outside not only grabs the attention of potential clients but also demonstrates your property's value. Paying attention to small details such as lawn care and paint can make a significant difference.
In addition, it is important to keep the property clean and properly maintained in order to establish a professional and welcoming appearance. Therefore, it is essential that you recognize the significance of a positive initial impression and ensure that your commercial property is set up to make an impact.
Parking and accessibility
To make a positive first impression of your commercial property, it is crucial to consider various important factors while staging it. Initially, give emphasis to the exterior of your building.
To attract potential tenants or buyers, it is important to have a well-maintained facade that includes fresh paint and appealing landscaping. It is also important to provide sufficient parking options and ensure good accessibility to make your property more welcoming and accessible.
Interior staging
Decluttering and organization
Decluttering and organization are important in commercial real estate.
In fact, they're so important that they can be used as a sales tool.
When you declutter your space, it makes it appear larger and more welcoming—and that makes it more likely to sell.
Plus, decluttering helps you save time in the long run by taking care of the small stuff that doesn't need to be done right away but will still take up space in your commercial real estate if left undone.
Creating versatile spaces
When it comes to commercial property, staging can be a game-changer. Whether you're preparing to sell or rent out your space, interior staging is a smart investment. The key is to create versatile commercial spaces that can accommodate a variety of tenants and uses.
From open-concept workspaces to private meeting rooms, your property should be adaptable to meet the needs of any business. With the right staging techniques, you can showcase the full potential of your space and attract the right tenants.
Lighting and décor
When it comes to commercial real estate, lighting, and décor are crucial.
Lighting is crucial for both indoor and outdoor areas of the building. Good lighting not only allows you to see what's going on inside your business, but it also makes your employees feel more comfortable when they're in the space.
Décor can help set the mood for your employees and customers. It should be welcoming, interesting, and consistent across all of your spaces—so that people know exactly where they are when they come into your store, office, or warehouse.
Furniture arrangement
Interior staging is a great way to get your commercial property ready for the new year.
When it comes to commercial real estate, furniture arrangement is one of the most important factors. Furniture arrangement is a critical part of creating an inviting space that's conducive to sales and rental income.
Furniture arrangement can be done in a variety of ways—from storing items on shelves and in drawers to arranging them on desks, counters, and other surfaces. There are many different configurations that can be used, including:
Laying out items on solid surfaces (counters, desks)
Using drawers or cabinets.
Laying out items on top of each other on tables or counters.
Showcasing unique features
Highlighting amenities and selling points
Highlighting amenities and selling points of your commercial property is also important when it comes to interior staging. This could include anything from unique architecture, to a bright lobby area, or even an outdoor patio space.
Make sure you take the time to show off all of these features in a way that makes them stand out to visitors and potential tenants or buyers. From light fixtures to artwork, you want to make sure that the unique features of your property shine.
If you're planning to sell or rent out your commercial property, interior staging can create a welcoming environment and leave a good impression on potential tenants or buyers. Our team of experts can assist you in implementing effective staging techniques that highlight your property's best features and appeal to the right audience. Trust us to ensure that your property attracts the right tenants among tough competition.
Using technology for virtual tours and marketing
Technology can be a great tool for interior staging and marketing. With virtual tours and commercial property virtual staging, potential tenants or buyers can get an in-depth look at your property from the comfort of their homes. Additionally, you can use digital marketing techniques to spread the word about your property and attract more attention.
From 3D imaging and virtual tours to social media campaigns and promotional videos, the possibilities are endless. With the help of technology, you can reach a wider audience and make your commercial property stand out in today's competitive market.
Pro-tip: As a real estate professional, I know how important technology is in today's real estate market, So, to help you understand the benefits of virtual tours for commercial properties, I wrote an article here, This will help you in understanding the advantages of virtual tours for commercial properties and how to use them to your advantage.
Working with professionals
Hiring a staging company
By staging your commercial office, you can make it more attractive and appealing compared to other commercial properties available for lease or sale. This can lead potential tenants to view it as a higher-quality property and be more motivated to secure a deal quickly.
Collaborating with real estate agents
Commercial real estate agents are experts in the field and can help you get your commercial property ready for sale or rent. They understand what buyers and tenants look for in a space, and they can provide insight into what staging techniques should be used to make the most of your property.
Collaborating with interior staging professionals is an effective method to increase the value of your commercial property before you sell or rent it out. They can help you enhance the appearance of your space and make it stand out in a competitive market. By utilizing appropriate techniques, you can create an appealing ambiance that will entice potential buyers.
Virtual staging solutions
Commercial virtual staging is the process of transforming photos of an empty commercial space into realistic images of beautifully furnished commercial spaces by adding photo-realistic virtual furniture and decorations. This helps impress the clients and increases the likelihood of a property showing.
Virtually staged photos
Using virtually staged photos is a useful way to illustrate the potential of empty space. It helps prospective tenants or buyers imagine how their own business might look in the space. Additionally, virtual staging is a cost-effective and efficient method to create appealing and lifelike images of commercial spaces.
Measuring success
Tracking results
One effective way to attract potential tenants or buyers for your commercial property is by staging it. Staging can help showcase its complete potential and create an inviting and aesthetically pleasing space that can generate more interest and lead to a successful sale or lease agreement. However, you may be wondering how to measure the effectiveness of your staging efforts.
To improve the value of your commercial property, you can gather feedback from previous visitors on the overall feel of the space, notable features, and potential for business success. Additionally, monitoring the increase in inquiries or offers after staging changes can also be beneficial. With effort and attention to detail, your property's value can be maximized.
Adjusting strategies as needed
When it comes to staging your commercial property, it's important to be adaptable. As you prepare for potential buyers or renters, it's always a good idea to analyze your strategies and adjust them based on feedback or changing market conditions. But don't worry, that doesn't mean you have to overhaul your entire staging plan. Even small tweaks like rearranging furniture or updating decor can make a big difference in how potential tenants perceive the space.
With a little bit of flexibility and a lot of attention to detail, you can create a welcoming environment that showcases your property's best features and leaves a lasting impression.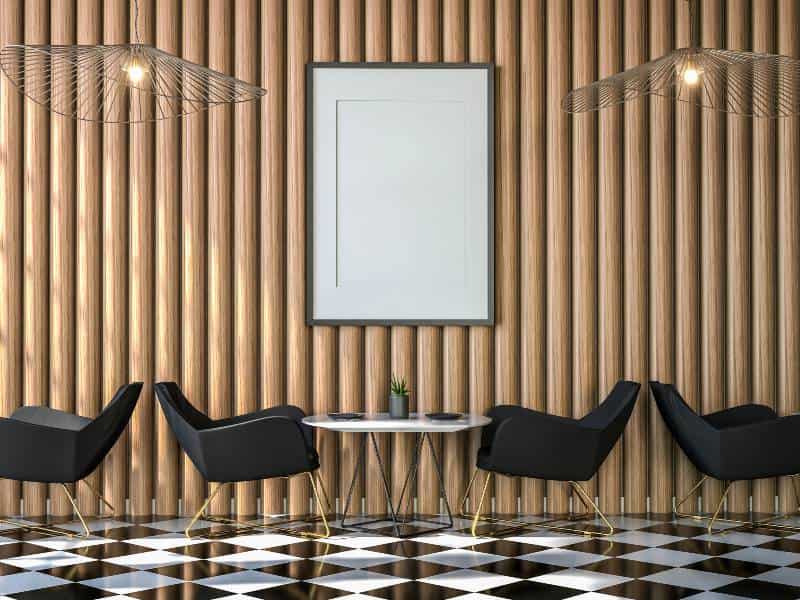 Staging Your Commercial Property FAQs
Why is staging important for commercial properties?
Staging the property with furniture allows buyers or tenants to better imagine themselves in the space, making the buying or leasing decision easier. Additionally, a suggestion would be to offer the staged furniture as part of the sale or lease of the property.
How can stage affect the sale or rental price of my property?
Staging a property can definitely influence the sale or rental price of a property. By making sure your space looks its best, you are more likely to attract higher offers since potential buyers will be able to envision themselves in the space and make an offer accordingly.
What is the role of the target audience in staging?
When staging a property, the target audience is crucial as they are the ones who will be making an offer on the property. It is important to take into consideration their needs and expectations when designing your staging plan. This can help you create an attractive environment that appeals to potential buyers or renters and motivates them to make an offer.
Understanding which features appeal to your desired audience can aid in the production of a distinctive environment that separates you from rivals and boosts interest in your property. Understanding what motivates potential buyers or tenants is crucial. Take into account what will attract them to the property, and adjust the staging accordingly.
What are some common exterior staging techniques?
When preparing the outside of your property for sale, consider improving its "curb appeal" by landscaping the yard, painting the walls, or adding outdoor furniture to highlight its features. Furthermore, displaying signs or banners can effectively advertise your space and catch the attention of interested buyers.
How can I stage the interior of my commercial property effectively?
To the interior of your property for potential buyers, you can add staging furniture and decorations that create a welcoming atmosphere. It's also helpful to highlight key features with creative lighting or artwork. Consider creating an open-concept layout, upgrading to new flooring or appliances, and choosing energy-efficient options as well.
Conclusion
Staging is the perfect way to make a vacant commercial property (and even a residential property) stand out from the competition and attract potential buyers or tenants. Through thoughtful consideration of your target market, improvement of the property's aesthetic factors and overall appeal, as well as setting clear standards for its upkeep, you can ensure that it stands apart from other similar properties in the commercial real estate market.
Showcase your property in the best possible light and don't leave any stone unturned in order to make sure your property reaches its maximum potential!
If you're ready to get started on staging your commercial property – now or in the near future – call or schedule a free consultation with me. I can provide further advice and guidance on how to make sure your commercial property radiates!