Mike did an excellent job of assisting our dental practice in leasing medical space on Colorado Boulevard in Eagle Rock. From finding the right medical space to lease negotiations, Mike was helpful and thoughtful regarding our medical office criteria. Mike made the lease process simpler, comfort for us to understand, and less stressful when dealing with the landlord. We, Premier Dental Clinic,  highly recommend Mike at Tolj Commercial Real Estate to anybody who is looking to lease or purchase commercial properties in the Los Angeles area. And we cannot wait to use Mike for our next real estate opportunity.
Mike is the perfect commercial broker we urgently needed. He understood our family-own business, dedicated community involvement, and real estate selling criteria for our retail commercial property. Mike is diligent in every way, easy to work with, and comfortable to be around. Nothing gets past him! I appreciate his professionalism, expertise, and dedication, making the selling process easier without any interruptions. We are so thankful to get top dollar for our commercial building. From the proceedings, this gave our family the retirement money we wanted. We highly recommend Mike at Tolj Commercial Real Estate for all of your real estate needs. You cannot go wrong how he approaches and manages real estate!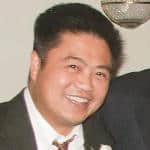 I just recently purchased an office building. Mike is a true professional and goes beyond the expectations of a broker. He is a very courteous and personable individual. I will definitely work with Mike on other transactions in the near future.
Mike is amazingly easy to work with and a key resource on commercial real estate matters. He helped us secure a long-term tenant for our medical building. Even though the leasing process was longer than anticipated, Mike outperformed and met our every expectation. His guidance and take-charge attitude reassured us in making the right decision to lease our commercial property at the same planning for future investments. And even when everything is finished, Mike is happy to help us resolve any property-related issues that might come up. Just one call away and Mike is there for us.
Mike made an instant impression on me with his expertise and knowledge of commercial properties. Mike secured a sales offer and was able to sell our property within 60 days. Mike is great to work with, and I look forward to our continued relationship him. I appreciate the high level of professionalism and competence that he displays.
Mike is a fantastic real estate broker. A true professional at heart! Mike collaborated with our interim President/Chairman, including myself, and other key managerial executives to centralize and expand our outreach homeless services. Mike found the ideal spot that we were urgently looking for. Taking several months to complete, we ended up with a beautiful office suite, fully built, and configured to our space specification. Mike was able to work within our annual rental budget, reduce the hustle and headache on negotiating lease terms with the landlord and their CRE agent. Not to mentioned, he helped secure additional parking to accommodate for our staff and in-person clientele. It was a great pleasure to work with Mike. I am so thankful for his assistance and guidance in helping our organization grow. I would not hesitate to collaborate with him again on future opportunities.
I had some issues with my landlord that needed immediate resolving. Mike helped me to renegotiate my lease agreement with the terms that I desired and needed. Mike did a super job for me as my commercial real estate broker. He was always very responsive; and, he negotiated hard and put a lot of extra effort in various ways (reviewed/finalized documentation, repeated follow-up calls, performed walk-throughs, etc.), which you don't normally expect from a commercial real estate broker. Mike really looked after things for my Chiropractic business. I would highly recommend Mike Tolj and Tolj Commercial Real Estate to any business that is looking to either lease or purchase a commercial property in Pasadena and surrounding areas.
Mike Tolj is by far the best commercial real estate agent I have every know. He has incredible attention to detail, excellent follow-through, and is extremely kind and personable. He is willing to go beyond the expectations of a potential real estate buyer or seller. I would highly recommend him to anyone. It was a real pleasure working with him.
Patricia Johnson
Managing Partner
Johnson Trust
I express our greatest appreciation for the professional way that Mike handled the transaction, provided guidance and facilitated the deal. Mike understood our real estate needs and simply got the job done.
Mike is an outstanding commercial real estate broker. He is knowledgeable, understands the market, connects with people and does his best to satisfy the client. Mike is results driven. He got the terms of the lease for us to grow.
I am very pleased with Mike's performance in helping me find office space for my acupuncture business, Blue Jean Acupuncture. We toured several locations in the areas of South Pasadena, Alhambra and Pasadena before landing the right location with the right price. I appreciate Mike's expertise, guidance, and patience. He took the time to answer all of my questions and major concerns pertaining to the new space, tenant improvement work, rental expense, and other terms of the lease agreement. If you are looking an outstanding commercial real estate broker that you can trust and are comfortable with, I sincerely recommend Mike Tolj from Tolj Commercial Real Estate for all of your commercial real estate needs.
Mike did a fantastic and excellent job of guiding us in the process of purchasing our first commercial/industrial building. Mike was helpful, thoughtful and understanding in regards to our business and real estate needs. We highly recommend Mike and Tolj Commercial Real Estate to anybody looking to do real estate business in Los Angeles or surrounding areas of San Fernando and San Gabriel Valley.
Mike is not only a commercial broker with incredible knowledge about the industry, but also a very down-to-earth person. He is a real pleasure to work with, going beyond-and-above for his clients. His creative outside-of-the-box thoughts and implementation on business transactions sets him far apart from others by far.
As owner of a mix-use commercial property, I am very delighted to work with Mike and his company. Mike has a tremendous level of knowledge and market expertise in the San Fernando and San Gabriel Valley areas. I find Mike to be very responsive (calls back within minutes or at notice) and provide excellent advice and top quality service when needed. He is constantly protecting your interest which achieving maximum benefits. I would recommend Mike to any property owner or business that needs assistance in leasing, purchasing or selling of commercial property.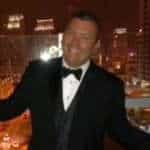 Working with Mike over the years, he has been instrumental in helping us with lease negotiations and real estate matters. Mike was able to reduce our base rent, negotiate cost effective tenant improvements, and eliminate unnecessary lease language. Mike made our move to a new facility easy and painless. Even after the lease was signed, Mike continued to follow through on all the details. I would strongly recommend him to anyone interested in leasing commercial space.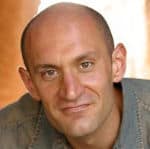 Matt Eyde
President
Threshold Fitness Studio
It was pleasure working with Mike Tolj at Tolj Commercial Real Estate. Mike has been such a big help in finding the "right" and "qualified" tenant for my office building. He is sincerely knowledgeable and professional real estate broker and cares for your personal interest. His prompt responses both to calls and with questions made the leasing process smoother, effective and efficient. I will definitely recommend using Tolj Commercial Real Estate for leasing any type of commercial space in near future.
We were looking for an office for lease in the eagle rock area and Mike was able to find us a new location and also helped with getting us the best deal on our lease. He was very professional and was always available to us for any questions or concerns that we had. I strongly recommend his company to anyone looking for commercial spaces for lease in the Los Angeles area.
Great person to work with! Mike walks you through the entire leasing process. There is nothing hidden from Mike. I have been in my location over seven years. I still rely on Mike for his expertise knowledge and negotiations skills. You'll definitely benefit from utilizing his services.
Mike is the individual that makes things happen! I was able to move in the newly furnished office unit as scheduled. I am clearly satisfied with Mike's performance and style of negotiation. I was able to reduce my base rent by 20% and was able to forgo lease restrictions (tax stop, operating expenses increases, etc.) on the lease agreement. I thank him for his outstanding work and advice. It was a pleasure to work with a professional like him.
Mike was great to work with on purchasing our office building in Pasadena. He is very thorough and made the real estate process go down with ease. He is a true CRE professional and helped our law firm with all of the intricate pieces in the real estate transaction. We are thankful for his help and perseverance. We appreciate his guidance, expertise, and caring.
When I had to find a new place for our company I knew Mike would be great at helping us do that. I have known him for years and he has always been pleasant to work with and very helpful with any questions I had.
Working with any nonprofit organization can take a lot of energy, patience and close hand-holding. Mike is a dedicated CRE professional in handling the leasing process from start to finish – locating a commercial space to the execution of a lease agreement. As the Executive Director, I had the satisfaction working with Mike directly. I sincerely appreciate Mike's expertise, advice, support, and transparency, both of which made executive board members extremely comfortable and confident through each challenge of the lease procedure and final decision-making outcome.
Mike goes beyond the call of duty to scrutinize EVERY detail involved in the Commercial Real Estate transaction. He's a Pro!
Let's Explore The Opportunities
Work with someone who can guide you through every step of a commercial real estate transaction. Schedule a free consultation with Mike today.