Industrial commercial real estate has become an important asset within modern economies. Essentially, it is a variety of real estate related to businesses and factories, rather than residential or leisure purposes. Its importance stems from providing secure storage and office space, and easy access to essential resources such as manpower, transportation hubs, and machinery. Recent years have seen a rise in industrial commercial real estate development on both global and local scales, and with it, great potential for economic growth. This article aims to explore the current state of this industry, evaluating both the opportunities for success and the challenges faced by the industry today.
By 2023, demand for industrial real estate is anticipated to rise by 850 million square feet, reaching 14.8 billion square feet. Demand for industrial real estate will be driven by e-commerce sales that are expected to grow by double digits.
Key Takeaways
Industrial commercial real estate has become important for businesses and factories, providing secure storage space and access to essential resources.
The industry is anticipated to experience a rise in demand in the next few years, along with the great potential for economic growth.
Challenges such as limited supply, rising labor costs, and technological disruption continue to present themselves, however.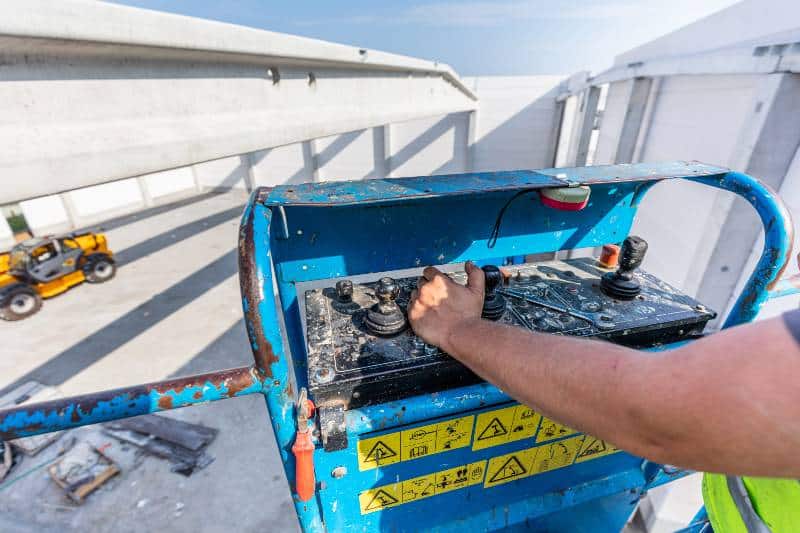 Current trends in industrial commercial real estate development
E-commerce and logistics
The e-commerce market is undergoing explosive growth as more and more customers opt for online shopping. Social networking platforms have made a lasting impact on the retail sector, providing shoppers access to appealing offers with the click of a button.
Also, private labels and direct-to-consumer business models are rapidly increasing in popularity – according to recent estimates from Bonafide Research's "Global E-Commerce Logistics Market Outlook 2027″, the industry was valued at 465 Billion USD this year alone, projected to grow 13% annually until 2027.
Shortly, domestic orders are predicted to be a leading force in the shipment market. Not only this but electric bicycles could also become an increasingly popular option due to their affordability and fuel efficiency – two big benefits for everyone's wallets! Similarly, lightweight vehicles may play a greater role than ever before as businesses continue searching for efficient ways to deliver goods.
Automation and technology
Automation is revolutionizing the way eCommerce businesses operate, allowing them to do more with what they have. Through cleverly crafted software, tedious tasks and processes can be converted into automated campaigns that intelligently carry out operations at just the right time; leading to an overall boost in sales productivity.
AI-powered chatbots
Taking leaps and bounds, chatbot technology is leveraging Artificial Intelligence (AI) to become increasingly intelligent day by day. Likewise, over the next five years alone these useful bots are projected to generate an extraordinary $1.25 billion in revenue – a staggering 600% growth from their baseline of 2016.
Automation for purchases and sales
Businesses are leveraging automation to enhance customer experience and increase their efficiency. By tracking engaged customers, syncing them to an email list, and gathering feedback after each purchase, companies can quickly build personalized relationships with customers based on individual traits or preferences. Automating sales procedures allows businesses the opportunity for more targeted interactions—resulting in greater success along every step of a customer's journey.
Automated warehouse processes
As eCommerce continues to grow, so does the importance of streamlining inventory management processes. Automation is quickly becoming the answer for companies looking to improve their stock accuracy and reduce costs related to managing products – allowing businesses to focus on reaching new heights instead of counting boxes.
Sustainability and green building practices
The Sustainability Yearly Trends study, created by the think tank organization SustainAbility, claims that e-commerce has grown quickly in recent years, having an unheard-of environmental impact.
Every, more than 2 billion tons of rubbish are dumped in landfills all over the world. There must be a place to dispose of all those cardboard boxes, plastic packing peanuts, and Styrofoam peanuts, and more often than not, that place is the Great Pacific Garbage Patch.
Despite the impact of irresponsible production on our planet, there is still cause for optimism. Many e-commerce companies have begun searching for innovative and sustainable alternatives to reduce their environmental footprint – providing a glimmer of hope in this difficult situation.
A recent trend in retail is transforming eco-style living from dream to reality. Many stores are giving their items an ecological overhaul and joining the green market with recycled furniture, and home decor made of wooden pallets, paper, cardboard, or cork. Online retailers have even jumped on board by introducing sustainable business models that promote a more environmentally friendly way of shopping.
Packhelp has developed an initiative that enables businesses to acquire environmentally friendly and sustainable packaging materials to assist merchants in making the changeover to utilizing sustainable packaging for their products. Online stores that purchase from Packhelp have the option of planting trees as well. The eco-badge that is attached to the boxes is one way to show support for replanting.
For instance, TOMS, an international brand known for its social impact and ethical production practices, creates fashionable shoe designs that use organic cotton blends or recycled polyester with natural hemp. The printing of their packaging uses only soy ink while being made up of 80% post-consumer waste materials – making a strong statement about sustainable fashion choices.
Three stores – memo life, Mehr Grün, and 4betterdays – are leading the way to a more sustainable future. By providing eco-friendly and fair trade products, they're helping people make better choices for themselves & their environment.
With the rapid changes to commercial real estate in recent years, it's becoming increasingly important for investors to stay on top of industry trends. To ensure you're well-informed about what lies ahead, be sure to check out my article that takes a look at 19 Commercial Real Estate Trends to Watch For in 2023– from shifting technology utilization and infrastructure investments to creative cost-saving strategies!
Challenges facing industrial commercial real estate development
Land scarcity and zoning regulations are two significant challenges facing industrial commercial real estate development.
Land Scarcity: Finding suitable land for industrial development is becoming increasingly difficult, particularly in urban areas. The scarcity of land can drive up costs and limit the size of the development, making it harder to create large-scale industrial facilities.
Zoning Regulations: Zoning regulations are rules and guidelines that dictate how the land can be used. These regulations can limit the type and size of development allowed in certain areas, making it difficult for industrial developers to find suitable locations for their projects. In addition, zoning regulations can be complex and time-consuming to navigate, adding to the overall cost and difficulty of the development process.
Labor shortages and workforce development
Labor shortages and workforce development are significant challenges that cannot be ignored when it comes to industrial commercial real estate development.
With the current economic landscape, this is likely to become more pronounced, as the demand for skilled labor grows while qualified individuals become increasingly hard to find. Creative solutions such as incentivized training and providing flexible work options can help employers to navigate these issues and continue developing quality projects.
It is clear there needs to be a collaborative effort made among leaders in industry and commerce to ensure digital technology adoption, skillset growth, and the transition to a digital economy are achieved with minimal disruption.
HR professionals have a lot of concerns when it comes to finding the best candidates and keeping them motivated in the face of competition. And emerging technologies have only added to their worries. Quality training is the answer – not only can it help you identify and recruit talented individuals, but it can also provide your employees with much-needed skills and knowledge to get them ready for whatever changes come their way.
Investment in training isn't something that should be taken lightly, but it shouldn't be avoided either. Retaining talent is key to success – so make sure to consider investing in quality training as part of your overall corporate strategy.
Environmental concerns and regulations
Online shopping has seen a tremendous increase in global popularity, and in the United States alone, 256 million people made digital purchases in 2020. This number is estimated to reach nearly 22 million more by 2024.
People often shop online for different reasons: convenience or an opportunity to participate in environmentally friendly consumer practices. A Nielsen study titled "Unpacking the Sustainability Landscape" revealed that 73% of consumers are likely to make changes to their buying habits if they knew those choices would benefit the environment.
Positive impacts on the environment
E-commerce business models can have positive impacts on the environment, reducing our collective carbon footprint.
According to a study conducted at the 2011 International Conference on Environmental Science and Engineering, utilizing sustainable e-commerce strategies not only helps reduce costs and increase profits but also helps attract more customers.
The convenience of shopping online means customers are more likely to choose environmentally conscious businesses that have embraced methods like zero packaging or decreased shipping time.
Transportation emissions
In today's day and age, having an e-commerce business model is becoming increasingly profitable and environmentally friendly. E-commerce businesses can conduct operations online, removing the need to commute physically. By relying less on transport, harmful emissions and pollution caused by these trips are also decreased.
Likewise, when employees are allowed to work remotely from home or anywhere with internet access, an organization's carbon footprint further decreases as transport isn't necessary anymore for commuting to a physical workplace.
Paper waste
Going paperless is a great way for organizations to reduce their environmental footprint. By transferring information digitally, the need for physical paper use can be reduced or even eliminated. Having a paperless business model has multiple benefits from convenience to cost savings. E-commerce tools make it easy for organizations of any size to establish paperless business practices.
Not only would it streamline workflows and lessen costs, but it would also help preserve our planet's resources by reducing the amount of paper waste created by an organization as well as improving working conditions by making an office more organized and efficient.
Digital storage
The digital world has opened up a wide range of possibilities, one of them being the potential to reduce our reliance on warehouses and enact on-demand production.
This is great news for the environment, as warehouses take up large tracts of land and freight trucks travel regularly to and from them, generating air pollutants and noise, resulting in damage to pavements and roads, and increasing the likelihood of traffic safety issues.
While this might not be widely known to consumers yet, it's a fact that stands true: digital transfer of information paired with digital manufacturing is an innovative change that could have far-reaching implications on both the economy and the environment.
The future of industrial commercial real estate development
Increased adoption of technology
Technology is without a doubt essential to the commercial real estate sector, but there are leaders and followers in the commercial real estate market. The leaders are moving forward quickly with comprehensive and well-thought-out technology initiatives that will allow them to start cutting costs and increasing efficiency.
The companies that are setting the pace understand that, over time, automation of some processes and the eradication of mistakes will make this possible. The ability of these real estate firms to use both internal and external data to make better investment and operational decisions may also potentially change as a result of these solutions.
Real estate owners say their top IT needs are to access new revenue streams, boost productivity, and make operations more cost-effective.
Emphasis on sustainability and environmental impact
Environmental sustainability is drawing more attention to the world's environmental issues and encouraging companies to evaluate their environmental effect, including how they use natural resources and their carbon footprint.
Business plans and corporate responsibility initiatives can be made more comprehensive by incorporating environmental sustainability into their planning. Environmental sustainability is the focus of cutting-edge scientific research as well as regional and international policy initiatives like the Sustainable Development Goals (SDGs) and the Paris Agreement, which are at the forefront of public policy debate today more than ever.
Development of smart buildings and automation
The future of the industrial sector and commercial real estate is focused on the development of smart buildings and automation. Smart buildings are projected to result in greater control over energy use, allowing for decreases in operations and maintenance costs, higher efficiency, and less waste.
Automation is also set to change the way workers interact with the industrial space itself, creating a more productive and flexible environment through the introduction of robotic systems to help complete smaller tasks quicker, as well as aiding in safety and surveillance. These changes should dramatically reduce operational costs – all while increasing job satisfaction for those who can now focus on higher-level tasks.
Growth in specialized facilities
As the industrial market for commercial real estate development continues to expand, we can look forward to the growth of specialized facilities. Projects become more innovative as developers push for increasingly efficient designs that go beyond current standards.
We'll witness the emergence of buildings, office spaces, and complexes tailored for new technologies as automated factories, clean energy production centers, and data storage hubs become commonplace across territories.
On top of that, developers will also strive to ensure their projects are sustainable in terms of both environment and profitability. All this adds up to a bright future for industrial commercial real estate developers who are willing to rise with the tide and take calculated risks in pursuit of ever-greater achievements.
Opportunities for investors and developers
Investment in emerging markets and regions
The 2020 PWC Emerging Trends survey has uncovered an emerging trend that is turning heads: the rise of 'magnet' cities and regions, particularly those in hot Sunbelt states.
With the fantastic success several metropolitan areas are experiencing, investors and developers hoping to cash in on ecommerce opportunities are in luck. Population growth and development are projected to continue and it looks like there's no better time for those who want to jump into the virtual marketplace. Investors may want to consider investing in emerging markets and regions such as Nashville, Dallas/Fort Worth, and Atlanta, where population growth is increasing rapidly.
Development of mixed-use properties
Mixed-use housing developments are transforming cities, municipalities, and states by combining residential areas with commercial and industrial real estate projects. Rather than compartmentalizing living quarters from businesses or other amenities, these projects create a cohesive landscape encouraging people to live an active lifestyle between their homes and workplaces while simultaneously promoting affordability in urban environments.
With careful consideration given to the environment, they occupy as well as how constituents may interact within them; mixed-use dwellings can offer much more than improved livability – they nurture strong neighborhoods rooted in balance.
These projects have revolutionized urban centers like Denver, Seattle, and Boston by transforming outdoor public spaces. Instead of car-centric parking lots and garages crowding cityscapes, pedestrian walkways with vibrant storefronts are inviting people to explore their cities on foot or bike – creating better connections between local businesses and everyday commuters alike.
These developments also emphasize the importance of access to transit for those seeking work or errands; encouraging sustainable modes of travel that help reduce traffic congestion in big cities.
Utilization of alternative financing options
With the drastic growth of e-commerce in recent years, businesses have an unprecedented opportunity to reach more customers faster. However, the entry barrier is still high, as these businesses require a certain level of capital to remain competitive. Traditional funding solutions such as taking out a loan and using startup capital become increasingly difficult or even impossible. As a result, utilizing alternative financing options has become a much smarter choice for many entrepreneurs looking to start or grow their online businesses.
What are the ways to finance an e-commerce business?
1. Revenue-based financing – Revenue-based financing (RBF) has been increasingly sought-after by businesses, especially e-commerce companies, over recent years as an e-commerce-friendly financing option. The core principle of RBF is that applicants receive funding upon proven success in their venture and repay the capital in the form of a small percentage of their monthly revenue.
Applying for such finance is relatively effortless; a risk assessment will be conducted after applying, with capital remitted within 48 hours if you are eligible. Moreover, instead of borrowing from banks and having to repay them regularly, RBF gives you more flexibility during repayment.
2. Loan from Banks – Applying for a commercial loan requires a few preliminary steps, such as submitting application forms and documents such as the company's certificate of incorporation and financial statements.
Once the bank has collected all items, it will review them and carry out a credit analysis to check if the loan should be granted. This evaluation considers various factors including cash flow, business plans, and asset coverage ratio. A successful application will result in you receiving funding from the bank which must be repaid with interest. To assure the loan is secured, it is common practice to provide tangible assets as collateral so that in case of late payments or default; these assets can help cover the cost of debt.
3. Inventory financing – Inventory financing can be ideal if your business needs to restock supplies quickly, but the bank lending process takes too much time. This financing requires minimal collateral- simply put, the inventory you purchase serves as your collateral.
That being said, not keeping up with loan payments can result in the creditor being able to seize and repossess your stock if need be. Inventory financing may be the right solution for businesses that want to prioritize buying inventory without dealing with the long processing times of traditional financing.
The Rise of Industrial Real Estate Development FAQs
How will technology impact the future of industrial commercial real estate development?
The way technology is rapidly changing the way we interact with our environment has greatly impacted the field of industrial commercial real estate development. It is estimated that technological advancements will revolutionize everything from data analysis and customer service to property development and asset management.
By utilizing these technological advancements, industrial commercial real estate firms can reach customers in new ways while increasing efficiency in all areas of their operations. Through technological innovations like virtual reality, drones, and 3D printing, these companies can gain competitive advantages not previously available and stay ahead of the curve
What is the importance of sustainability in industrial commercial real estate development?
Industrial commercial real estate development is an important sector of the economy, and sustainable practices for industrial properties can provide huge benefits to both businesses and the environment. An emphasis on sustainability in such projects is crucial for minimizing environmental damage, promoting efficiency through renewable resources, and ensuring long-term economic security by reducing operational costs.
What are smart buildings and how will they impact industrial commercial real estate development?
Smart buildings are quickly becoming the new standard for industrial real estate development. These buildings use cutting-edge technologies such as sensor networks, cloud-hosted automation protocols, and AI-driven analytics to create a truly adaptive environment that not only optimizes operations but also provides tangible benefits in terms of cost savings and improved user experiences.
The data gleaned from these smart systems can provide valuable insight into optimizing building operations and driving better tenant onboarding processes, hence allowing companies to remain competitive in the long run.
What opportunities exist for investors and developers in industrial commercial real estate development?
Industrial commercial real estate development offers exciting and lucrative opportunities for investors and developers alike. With an ever-growing need for manufacturing and warehousing space, there is considerable profit potential in these projects.
What are mixed-use properties and how can they be utilized in industrial commercial real estate development?
Mixed-use properties offer a great opportunity for rent growth for businesses and residents alike. Providing multiple uses in the same location makes for an easy and convenient lifestyle. Whether you need to go grocery shopping, run errands on your lunch break, let the kids play at a nearby park, or just take a walk around the neighborhood, mixed-use properties provide it all within proximity.
Conclusion
The rise of industrial real estate development is evident and here to stay. New advancements in technology are helping shape the future of the real estate trends in this industry and its various aspects.
Investors and developers alike have a prime opportunity to get ahead of the curve, capitalize on forthcoming trends, and see huge returns. And with changes in e-commerce, logistics, automation, and AI-powered chatbots occurring rapidly, they can gain an edge over their competition by taking advantage of today's market conditions.
Whether you're looking to invest or develop a new facility of your own, there has never been a better time to join the action! Don't miss out – call me today or schedule a free consultation. Whatever your goals may be, I can help make them happen.