If you're an apartment building owner, you're always looking for ways to add value to your property. This can be a challenge, but it's definitely worth it in the long run. In this blog post, we will discuss 16 of the best ways to add value to an apartment building. Some of these methods are simple and inexpensive, while others require a bit more effort and investment. But all of them will help make your property more desirable to tenants and increase its value in the market!
Adding value to an apartment building is crucial. It can help you raise the rent, attract better tenants, and increase your property's resale value.
Key Takeaways
Upgrading your appliances is one of the most surefire ways to add value to your apartment building.
Optimize energy efficiency by installing new appliances or replacing old ones with energy-efficient models such as LED lights.
Adding value to an apartment doesn't need to be expensive, it can be as simple as adding a new coat of paint or changing out some light fixtures.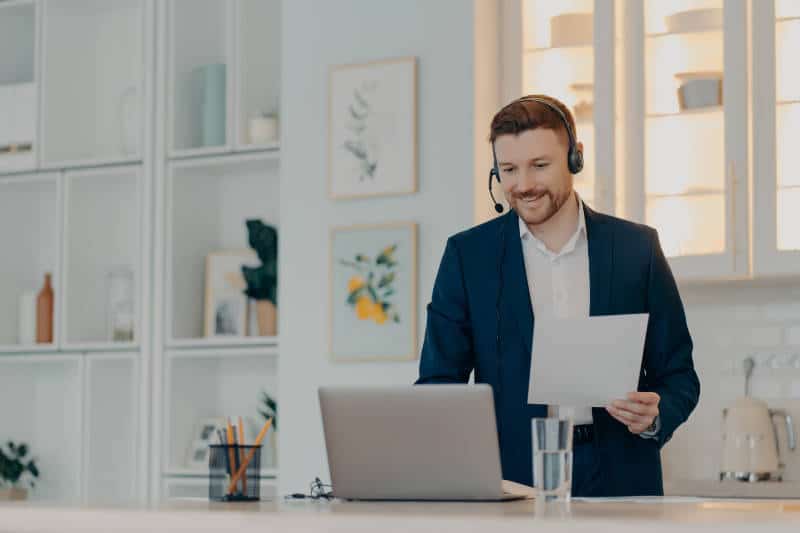 1. Upgrade Appliance Package
Any savvy real estate investor knows that one of the best ways to increase the value of an apartment building is to upgrade the appliances. Not only will this add to the net operating income of the property, but it will also make tenants happier and more comfortable. In the kitchen, new appliances can include a dishwasher, refrigerator, stove, and oven. In the bathroom, new toilets, sinks, showers, and tubs can be installed.
These updates will not only impress potential tenants but will also make your current tenants happy. They will appreciate that you care about their comfort and happiness and are willing to make investments that improve their living experience. As a result, you are likely to see an increase in both occupancy rates and rental prices.
2. Storage Units
Apartment dwellers are always looking for more storage space. If your building has a lot of storage units, consider putting them in a separate section of the property so that tenants have access to them easily. This will add value to your apartment community and make it more attractive to potential tenants.
Storage units can also be used to store seasonal items or belongings that are not used on a regular basis. This is a great way to declutter an apartment and free up space for tenants to use as they see fit. By offering ample storage options, you can make your apartment community more appealing and accommodating for tenants.
3. Washers and Dryers
For prospective tenants, one of the most important considerations is the amenities that an apartment building offers. In today's world, people are accustomed to having a wide range of amenities at their disposal, and they expect their rental property to provide them with the same level of comfort and convenience.
One way to set your property apart from the competition is to offer a laundry room for your tenants. This will allow them to wash their clothes without having to leave the building, and it will make their lives much easier.
In addition, it will show prospective tenants that you are committed to providing them with the best possible experience. By offering this valuable amenity, you will be sure to attract and retain happy tenants for years to come.
4. Renovations
If you're thinking about renovating your apartment building, you're definitely on the right track. Not only will renovations add value to your property, but they'll also help you attract more tenants. By making improvements to your building, you'll be able to charge market rents and capitalize on the increased demand for rental units. In addition, potential tenants will be impressed by your dedication to maintaining a high-quality property.
So if you're looking to add value to your apartment building, renovations are definitely the way to go. By investing in some quality renovations, you'll be able to maximize your rental income and provide your tenants with a top-notch living environment. It's a win-win situation for everyone involved, so don't hesitate to start planning your renovations today!
5. Dog Park
For many people, their dog is like a family member. They want their furry friend to have the best life possible, which includes exercise and socialization. Unfortunately, not all apartment buildings are accommodating to dog owners. They may have strict "no pet" policies, Pet Fees that make it difficult to keep a dog in the building. This is where a Dog Park can be such a valuable amenity for an apartment building. It allows residents to get outside and exercise with their dogs while also encouraging socialization.
Dogs love being outside, so having a designated Dog Park area will give them the opportunity to run around and play with other dogs. This is a great way for owners to bond with their pets while also meeting other dog owners in the building or neighborhood. In addition, because the Dog Park is usually maintained by the apartment complex, it is typically a monthly or yearly fee instead of a Pet Fee that is charged upfront. This makes it more affordable for residents to keep a dog in their apartment, which ultimately benefits the entire community.
6. Renegotiate Expenses
As an owner of an apartment building, you naturally want the best for your tenants. One way to make sure that your tenants are getting the best possible deal is to Renegotiate Expenses with your property management company on a regular basis. This will help to ensure that your tenants are not being overcharged for the services that they are receiving.
It is also important to make sure that your property management company is reputable and reliable. You can do this by checking online reviews and talking to other landlords. By taking these steps, you can be confident that you are providing your tenants with the best possible service.
Additionally, the Ratio Utility Billing System (RUBS) is increasingly being used by landlords and property managers as a way to bill back a portion of the water, sewer, trash, electric, and/or gas expenses to the residents. RUBS programs can either be implemented on your own or through a third-party provider.
There are several benefits to implementing a RUBS program, including that it can help to reduce overall utility expenses, it can provide greater transparency to residents regarding their utility usage, and it can encourage conservation. In addition, RUBS programs can be customized to fit the specific needs of your property. If you are considering implementing a RUBS program, be sure to do your research in order to find the best option for your property.
7. Billboard
Billboards are a great way to get the word out about your building, and they're becoming more and more popular in apartment management.
Billboards can be used to promote the building itself—a great way to get new tenants interested in living there! They can also be used to promote events happening at your building, or even just reminders of upcoming meetings and events.
If you're looking for ways to add value to your apartment building, consider adding a billboard!
8. Premium Parking
As a rental property owner, you're always looking for ways to add value to your tenants. And one of the best ways to do that is by offering premium parking. This can be done in a variety of ways, including providing valet service, renting out spaces in a nearby garage, or even just giving tenants their own parking spot.
The more time they spend looking for parking and the more money they have to spend on it, the more they'll appreciate your efforts here. Plus, rental premium parking can help you attract and retain tenants. So if you're looking for a way to add value to your rental property, consider offering premium parking. It's a win-win for you and your tenants.
9. LED Lighting
LED lighting is a great way to add value to an apartment building. This type of lighting is much more energy efficient, which means that you can save money on your electricity bill and still have the same amount of light in your building. LED lights are also much longer lasting than traditional bulbs, so you won't have to replace them as often.
10. Private Backyard Fencing
You are probably aware of the fact that a private backyard fence is an excellent way to add value to your apartment building. In fact, this is one of the most popular ways to do so.
Fences are relatively inexpensive and easy to install. They will make your property more appealing to tenants who want their own space.
There are several types of fencing that can be used for private backyards: wood, chain link, vinyl, and aluminum.
Wooden fences are typically made from cedar or redwood and offer privacy without making the yard feel closed off from other tenants or neighbors.
Chain link fences have been around for years and have stood the test of time because they're affordable and easy to install. Chain link fences are not as attractive as wooden ones but they provide good security at low cost.
Vinyl fences are another option that offers privacy while still allowing light into your yard through translucent panels in between each post so you can see what's going on inside without having a barrier blocking your view entirely like chain link does! Aluminum fences offer many similar benefits as vinyl with less maintenance required since aluminum doesn't rot or rust like wood or steel does over time.
11. Vending Machines
Vending machines are a great way to add value to your apartment building. They can be placed in common areas, and they offer tenants a convenient way to purchase snacks, drinks, and other products.
You're also likely to see an increase in traffic in your common areas as well as an increase in the amount of time people spend there. This is because vending machines provide tenants with what they need without having to leave their apartments.
This is especially useful for people who are on the go or who have disabilities. It also makes it easier for tenants to stay at home instead of going out into public where they might get sick or injured by someone else's poor behavior.
The best part about vending machines is that they don't require much maintenance and are relatively affordable compared to some other options such as restaurants and cafes that come with high overhead costs such as staff salaries, food supplies, rent/lease agreements, etc.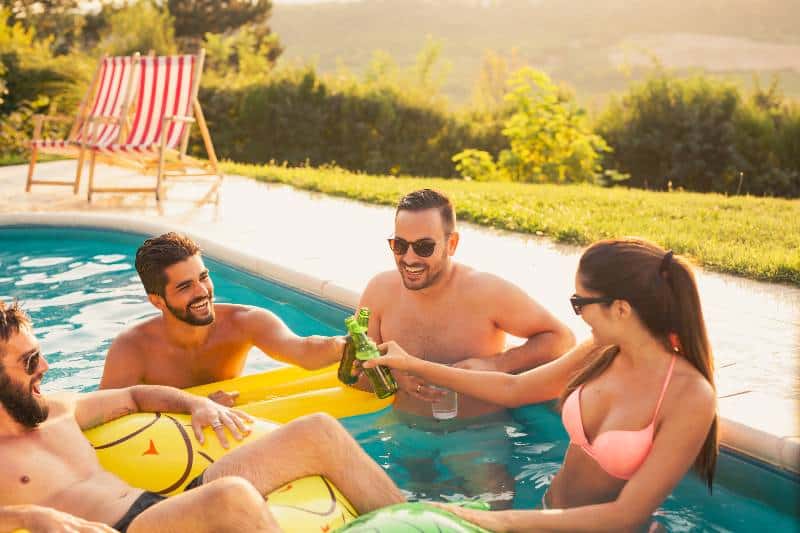 12. Swimming Pool
Swimming pools are a great way to add value to your apartment building. Swimming pools can help you increase the number of people interested in living in your building, as well as keep existing tenants happy. If you decide to install a swimming pool at your apartment building, here are some tips for making it work:
1. Install an automatic pool cover that will keep the pool clean and safe from debris during off-hours.
2. Clean the pool regularly with a pool vacuum and chemicals that will keep it clean and sanitary.
3. Use solar heating methods to heat the water instead of using chemicals or other expensive methods that may not be cost-effective over time.
4. Take care of any problems with leaks or cracks before they become too severe so that they do not cause any damage inside or outside of the building (this could include mold growth if left unchecked).
13. Fitness Center
If you're looking for a way to add value to your apartment building, consider adding a fitness center. This is a great way to attract residents who are health-conscious and have money to spend on exercise equipment. It's also a good way of making sure that you're offering something unique in the area, especially if there are other nearby apartment buildings without fitness centers.
In addition, because most people want to stay as fit as possible as they age, this can be a great way of providing something that will keep your residents happy and healthy for years after they move in.
14. Trash Pick-Up Service
Trash pick-up service is one of the best ways to add value to an apartment building. When you have a trash pick-up service in place, you can rest assured that the trash will be picked up every week and taken away from your building.
This is a great way to keep your residents happy and ensure that they won't complain about having too much trash around their apartments. If your residents have a lot of trash, it can make the apartment building look messy and unsightly, so having a regular trash pick-up service can help prevent this problem from happening.
15. Upgraded Interior Finishes
When it comes to adding value to an apartment building, one of the most important things you can do is upgrade the interior finishes. This is because people want to feel comfortable and cozy in their homes, and a sleek new interior will help them do just that. Stainless steel appliances are a great way to make a big impact without spending a lot of money. Not only do they look great, but they're also very durable and easy to clean, which tenants will appreciate.
16. Pet RentSub-Meter Utilities
It's a big decision to add a pet to your family, and you probably want to make sure that your new addition is going to be comfortable in its new home. If you're a landlord, it's important to make sure that you're offering your tenants the opportunity for pets to move in with them.
When you do, consider charging them a small fee every month for their pet's rent. This can help offset any extra costs associated with cleaning up after or maintaining the health of animals on your property.
Conclusion
Have you ever considered adding value to your apartment building? If not, now may be the time to do so. By following some of the tips we've outlined in this blog post, you can increase demand for your units and drive more revenue for your business. Keep in mind that each property is unique and will require a different approach – call me today or schedule a free consultation so I can help get started on the right foot. What are you waiting for? Start increasing the value of your apartment building today!