Commercial property owners should always be looking for ways to improve their business. Having full occupancy is crucial to keeping the rental property profitable and sustainable. You can use the help of a leasing agent or broker to help find out why a property isn't leasing and then working to fix the problem. In this article, we go over som the top 15 reasons why your property isn't leasing. We also provide some easy ways to solve them.

A commercial property that isn't leased is a difficult situation to be in. There are a number of reasons why your commercial property may not be leased. Improving marketing and renovations will both help get people interested in your property again. There is no one size fits all solution, but the key is to be resourceful and try different things to attract the ideal tenants for your property.
Your asking rental rates aren't competitive
In the current marketing environment, it is crucial to have rental rates that are in line with the competition. If your rental property is asking for more than what other similar properties are, then it will be hard to lease it out. Tenants and broker reps might ask what's wrong with the space if it's priced significantly higher than other options in the market.
If you want to maintain the current rental rate, it might be necessary to renovate or update the property. This can be a costly investment, but it will likely pay off in the long run.
Security Deposit Is Too High
A prospective tenant should not think twice about paying a higher security deposit than others because he doesn't want to pay more money. He should consider how much money he could lose if someone breaks into his apartment or steals something from him. The tradeoff might not be worth it for them.
If you're having trouble getting people to sign your lease agreement, you might want to lower your security deposit amount. This will help attract more tenants and make the leasing process easier for everyone involved.
Inefficient Marketing
Your marketing strategy needs to be more specific. You may want to consider including renter qualifications in your ads. This will help make sure potential renters are qualified before they waste your time.
To improve the marketing of your rental property, advertisements should be placed on multiple websites. High-quality photos are also a must. Focus on the value that your rental property offers and how it is different from the competition. Title descriptions should state the location, a number of bedrooms, and bathrooms, as well as a nice description, such as spacious, sun-filled, charming, cute, or renovated.
Current Tenants Issues
Noise and dirt are the biggest deterrents to potential renters. Loud music, barking dogs, and screaming tenants make people think twice about renting an apartment.
Dirtiness is an important factor when renting out apartments. You should make sure that the place is clean before letting someone move in. If there are any problems or complaints about the apartment, you should fix them right away.
Unfriendly or Unprofessional Property Manager
The prospective tenant might not want to deal with unprofessional staff. If they have a question or concern, they want to be able to get in touch with someone who can help them right away.
If you're having trouble getting people to sign your lease agreement, you might want to consider hiring a new property manager. This will help improve the overall leasing process. You need someone who is pleasant to work with. Property managers should not ask too many questions upfront. Tenants may leave if they feel they won't get along with the person who finds them a place to live.
Tough Tenant Screening Process
Tenants should always consent to background checks and credit reports. This is important because if a tenant doesn't pass these tests, he or she may not get approved for the lease. The tenant will then go to another place without those strict requirements.
Consider relaxing your tenant screening process. This will help attract more quality tenants, who will be more likely to stay in the rental property for a longer period of time. Also be aware of fair housing laws, which state that you cannot discriminate against someone based on their race, religion, or national origin.
There is a delicate balance you have to consider, the key is to make sure that the prospective tenants are good tenants with sufficient income and pay rent on time.
Undesirable Features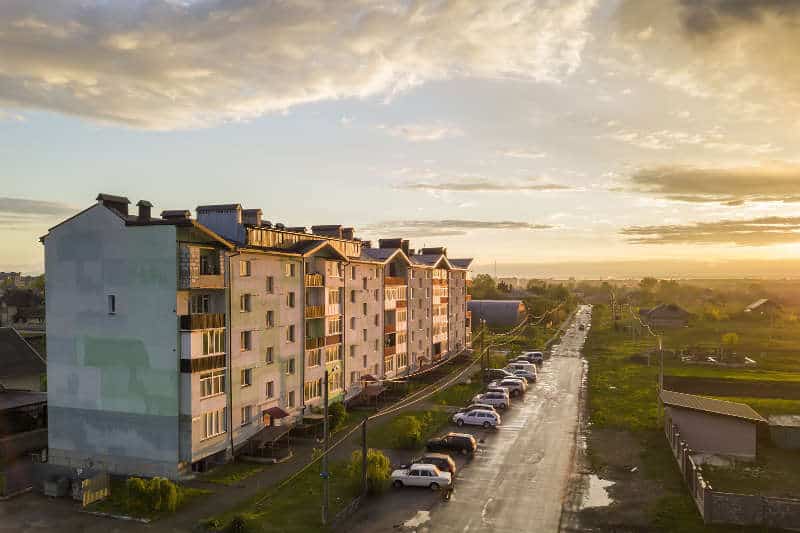 If your rental property has features that people don't want, such as being far away from the city or having no parking available, then it will be hard to lease it out. Consider renovating or updating your property to make it more desirable. This can be a costly investment, but it will likely pay off in the long run.
For instance, if your property is outdated, you may want to consider renovating the kitchen and bathrooms. Adding new appliances or fixtures can make a big difference. You could also paint the walls, update the flooring, and add some new light fixtures. These small changes can make a big impact on how people perceive your property.
Your property isn't on the radar of tenant rep brokers
Tenant representation brokers aren't doing anything wrong. They're just busy. Make sure you've got your property listed on the major listing sites. Also, make sure your leasing staff is contacting tenant representatives directly.
Tenant incentives or broker events are useful ways to fill empty spaces in your building. You'll need to pay for them upfront, but the rental income from those spaces should be enough to cover the costs. Also, make sure you're advertising your marketing property in the right places.
Utilities Aren't Included
Including utilities in rent can be a big selling point for potential renters. This is especially true in cold climates, where people don't want to worry about paying an extra bill every month.
If you're not currently including utilities in the rent, you may want to consider doing so. This could be the difference between someone signing a lease or not. It's important to do the calculations to see if it's worth it for your property.
Your property has a negative stigma
Properties with a poor reputation are usually located in undesirable areas. These locations are often far away from amenities such as schools, shopping centers, etc. Access to these rental properties is also typically limited by distance.
A difficult property management team needs a new property name and a new logo. Parking problems require a new parking lot design. Old facilities need a renovation. An accident on your investment property requires a safety poster campaign.
Stigma is still an issue when selling real estate. You need to promote your properties by sending emails, videos, photos, and events to attract tenants.
It's lacking attention from your leasing and marketing team
Leasing teams should do more than just stick signs up and send out emails. They should also create new ways to market rental properties, such as putting up flyers or creating videos.
What you can do to lease your investment property is to market it with the basic marketing materials. This includes flyers, a dedicated listing page, an email campaign, and more. However, when your property isn't leased yet, your leasing team should bring new ideas to the table to attract more attention and interest to it. Consider the use of social media marketing to target a wider audience.
Your property needs updating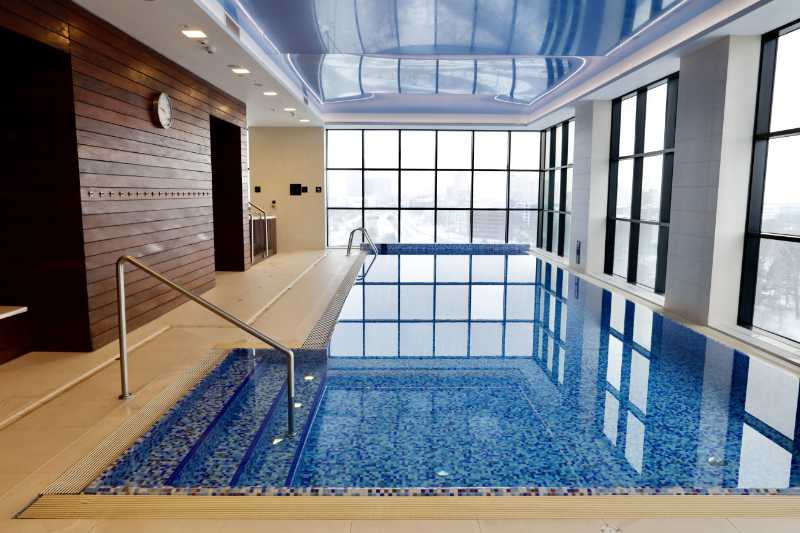 Your property needs some renovations or capital improvements if you want to attract new tenants. You should make sure your property looks nice and attractive. Aesthetics and amenities are very important.
Renting out apartments is a great business idea because you can make money by renting them out. The property manager helps you rent out apartments. You should consult with your leasing team and your property manager to see what renovations would benefit your apartment building. This will give you valuable information about what works well at other buildings and what doesn't work as well.
You should start by making some improvements to your property. Painting the lobby and modernizing the landscaping might be enough to get you started. Or if you want to go further, you could add amenities like a fitness center or a guest lounge. These things will cost money, but they'll also help increase the value of your property.
Your Property Is In a Bad Location
If your property is too far away from other businesses and attractions, it will be difficult to lease it out. You'll need to market it better and shift the focus on adding amenities to make it more desirable.
Adding amenities desirable for tenants increase the chances of someone leasing it out. Examples of amenities to add include a swimming pool, a dog park, or transportation services. If you're not sure what amenities to add, you can consult with your property manager or leasing agent to get some ideas. Try to make your property as attractive as possible for potential tenants by focusing on benefits not just features.
Other Problems with Your Property Manager
Your property manager plays an important role in leasing your property. If there are any problems with the way they're managing your property, it will be difficult to lease it out.
You should first try and resolve the problem with your property manager. If that doesn't work, you can consult with a higher-up at the company or switch to a new property management company. Property managers are in charge of leasing out apartments and dealing with tenants. A good property manager should be able to provide you with valuable insights about what works and what doesn't work when marketing your property.
You're Not Charging Enough
If you're not charging enough for rent, it will be difficult to lease out your property. You should increase the rent prices so that you can make more money.
Charging more for rent is a good way to help improve the leasing situation of your property. It'll attract people who are looking for a higher-quality product. Potential tenants might perceive that your property is a better value if the rent price is higher. They might also think there could be something wrong with the property if the rent price is too low.
Conclusion
There are many reasons why your property might not be leased. However, by following the advice in this article, you can start to fix the problem. Increased marketing, renovations, and adjusting rent prices are all great ways to get your property leasing again. Remember to consult with your property manager and leasing team to get the best advice for your individual property. It's usually the case that one size doesn't fit all. In order to lease your property, you sometimes need to be resourceful in the marketing and renovations you do to it. When your property isn't leasing, you are still subject to property taxes and other financial obligations.
If you need any assistance in leasing out your property, don't hesitate to reach out to us for help. We'll be more than happy to assist you.