Leasing commercial space can be difficult, but it doesn't have to be. A tenant representation broker can help you find the perfect space for your business – whether you're expanding or relocating. They have access to all the best properties in the market, and they can negotiate on your behalf and get the best lease terms for you. In this post, we'll look at the top reasons to hire a tenant rep broker and how to locate one that is a good fit for your business.
What is a Tenant Representation Broker?
Tenant rep brokers are professionals that provide valuable assistance to property owners and tenants. Their job includes finding available properties, negotiating lease terms, managing rentals, and representing landlords and tenants before government agencies.
They represent tenants in real estate transactions. Their main job is to negotiate commercial real estate leases and contracts for both parties. A tenant rep broker helps you find a place to rent, and he or she also negotiates any terms and conditions of the lease. Once you've found a place to rent, they will help you sign the lease.
At Tolj Commerical, we like to provide our clients with plenty of info to help them feel confident when negotiating rent increases or lease renewals and help them identify potential problems before they become issues.
Top 7 Reasons to Hire Tenant Rep
A tenant rep helps landlords by finding properties that meet their needs and negotiating better terms than they would have gotten otherwise. They can also help negotiate lower rents if the landlord has already found a property that meets their needs. They also provide advice on how to improve the property, including cleaning, repairs, and marketing. They may also help you avoid costly mistakes by warning you if something isn't right before proceeding with the real estate transaction.
Reason #1: Seeing the Whole Market
Tenant reps have access to a much wider range of properties than the average person. They can help you find spaces that are the best fit for your company, whether you're expanding or relocating. They also know about new properties as they become available. This makes it easier to find the right space quickly for their clients.
Reason #2: Saving Time
The tenant representation process of finding a new space to conduct business can be time-consuming and overwhelming. There are so many factors to consider, from location to price to the quality of the neighborhood. A tenant representation broker helps by taking care of all those details for you. They can negotiate the best lease for you based on the market rate, and they will take care of everything else, including making sure you get a great landlord. A landlord that will work with an experienced tenant rep broker is often more likely to be reasonable when it comes to negotiation.
Reason #3: Leveling the Playing Field with Landlords
A landlord representation broker will help you negotiate a lease that works for both parties. They can help you understand the different types of commercial real estate leases available and explain how each one affects your monthly rent. If you've never leased before, they can walk you through the process step by step. This helps eliminate the anxiety that often comes with signing a new lease.
Reason #4: Expert Advice
Tenant representation brokers are experts in the commercial leasing market. They have years of experience negotiating commercial real estate leases and know the ins and outs of the business. This gives you an advantage when negotiating with landlords, as they will be able to guide you through the entire process and help you get the best deal possible.
Reason #5: Tenant Reps are Objective
The tenant representative does not have a financial interest in getting you to sign a lease. They are unbiased and will work in your best interests to get you the best deal. This is especially important when you're dealing with a difficult landlord or trying to negotiate a better lease.
Reason #6: Commercial Real Estate Leases can be Complex
Commercial leases can be very complex, with many terms and clauses that are difficult to understand. A tenant representation broker will help you decipher all of the legal jargon so you know exactly what you're signing. They will also help you understand your rights and responsibilities as a tenant.
Reason#7: They Have Connections
Tips When Looking For Tenant Rep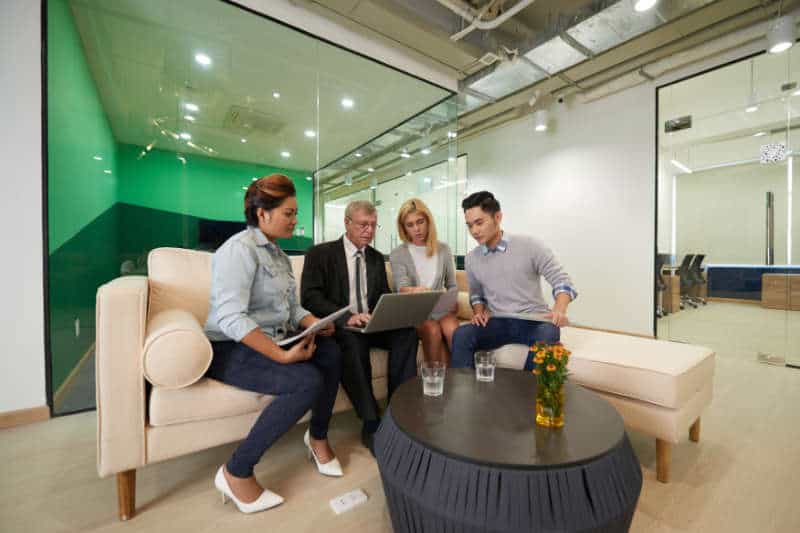 When looking for a tenant representation broker, it is important to find one that is a good fit for your business. They should understand your needs and what you are looking for in a new business or office space. You should also feel comfortable working with them. A tenant rep will negotiate on behalf of the tenant, so it's important to know what you're looking for in a representative. Look for someone who has experience representing your area. If you're thinking of moving into a new place, ask them if they've worked with any similar properties recently.
They'll also be able to provide you with information on local markets, including average rents and vacancy rates. This can help you decide where to conduct business based on the amount of money you can afford to pay.
The Starting Point for Most Prospective Tenants
A tenant representation broker will help you negotiate the terms of your lease. They may also help you choose between different types of leases (e.g., month-to-month vs. long term). There are many types of commercial lease agreements, it's important to understand them before signing anything.
Interest and Size Requirements
The most important thing to look at when choosing a broker is whether they are licensed. If not, then you should avoid them at all costs. Tenant representation is a legal process, and unlicensed brokers can get you into trouble. Brokers should also be interested in your business. They should ask about your company, what type of business or office space you're looking for, and how much square footage you need.
A good tenant rep will have a number of properties to show. Also, check if they are members of the National Association of Realtors (NAR), National Association of Exclusive Buyer Agents (NAEBA), and/or the Multiple Listing Service (MLS). These organizations will provide you with information on their standards and requirements.
Tenant Rep's value-add
A tenant rep will provide valuable information about the property, including the square footage, amenities, etc. They may also be able to negotiate lower rent if the landlord has not updated their lease since it was signed. In addition, they should have a good understanding of the area and can help you find the right location and space for your business.
Ask for Referrals
If you don't know anyone who has used a tenant representation broker, ask the people you do know. Referrals are a great way to find someone you can trust. You may also want to check with your local Chamber of Commerce or business association. They often have directories of their members that include contact information for tenant reps.
Check Online Reviews and Ratings
Another way to find a good tenant representation broker is to check online reviews and ratings. This will give you an idea of the broker's reputation and what other people have thought about their services. Check out their Google Business Profiles or Yelp reviews. These places are a good resource for finding qualified professionals.
What is a Tenant Representation Agreement?
Hiring a tenant representative or broker when leasing commercial real estate space can provide invaluable expertise and advocacy in the leasing process. A tenant representation agreement outlines the relationship and establishes the broker as your exclusive agent to negotiate lease terms and identify space options. This guide covers everything you need to know about tenant rep agreements.
A tenant representation (or tenant rep) agreement is a contract between a tenant and a commercial real estate brokerage firm that provides exclusive representation of the tenant's interests. The agreement:
Establishes the broker as your sole leasing representative
Outlines services the broker will provide
Details compensation the broker will receive
Defines exclusivity and length of agreement term
Key Advantages of Tenant Representation
Hiring a tenant rep provides several advantages, including:
Expert negotiation to secure favorable lease terms.
Access to spaces not publicly listed yet.
Thorough financial analysis of proposals.
Knowledge of market conditions and pricing.
Coordination of space planning and build-outs.
Assistance understanding and comparing proposals.
| Service | Benefit |
| --- | --- |
| Lease Negotiation | Maximize concessions and incentives |
| Off-Market Listings | Access more spaces and "quiet" deals |
| Financial Analysis | Model proposals to select best option |
| Market Expertise | Benchmark and leverage real-time market conditions |
| Build-Outs | Handle design, permitting and improvements |
Types of Tenant Rep Agreements
There are a few forms a tenant representation agreement can take:
Exclusive Agency – Gives the brokerage exclusive rights to represent you but you can also represent yourself.
Exclusive Right to Represent – Makes the brokerage your sole representative for leasing needs.
Exclusive Right to Collect Commission – Brokerage earns commission no matter who finds the space but doesn't prohibit you from using other brokers.
The exclusive right to represent is most advantageous as it aligns incentives and ensures your interests are the broker's sole priority.
Key Negotiation Points
When negotiating a tenant rep agreement, focus on:
Exclusivity – Should provide access to off-market spaces but allow you to consider broker listings.
Term length – Balance locking in their services without an overlong commitment.
Early termination – Include ability to terminate in case of non-performance.
Commission -slides with total lease value, capped at a maximum.
-Services – Clearly define required services like touring spaces, financial analysis, negotiating with landlords.
An effective tenant rep agreement will establish a strong partnership with the brokerage and enable them to fully represent your best interests in the leasing process.
Partnering with a tenant broker on an exclusive tenant representation agreement can provide significant advantages as you navigate leasing commercial space. Focus on negotiating key points like exclusivity term, termination, commission, and services to optimize the agreement. With an experienced broker who is incentivized as your partner, you can more confidently find and secure the ideal commercial real estate space.
Tenant Rep Brokers FAQs
Conclusion
It is important to have a good understanding of what you're looking for in a space before you start looking for a tenant representation broker. This will help them better understand your needs and find the right space for you. Be sure to ask the broker about their commission, termination clause, and experience in the market. Check out their references to make sure they are a good fit for your business. Business referrals and online reviews can be a good place to start. Leasing commercial space can be difficult, but it doesn't have to be. A tenant representation broker can help you find the perfect space that's in the right location, with the right amenities, and at the right price. That's where they come in. Let them take care of everything for you so that you can focus on what you do best – running your business.
Are you looking for a new space to lease for your business? Tolj Commercial is the perfect place to start. We can help you find the perfect property for your business. With over 17 years of experience with commercial real estate deals, we have a wealth of knowledge and resources to help you find the best property for your needs. Schedule a free consultation or contact us today to learn more about our services!