If you are in the process of starting a new medical office, one of the most important decisions you will make is where to locate your business. It's crucial to choose a location that is both convenient for your patients and meets all of your business needs. In this blog post, we will discuss how to choose the best location for your medical office By following these tips, you can be sure to find the best location for a medical office!
Choosing the right location is crucial for any successful business, including medical office space. Interior space and parking are must-haves, but they're not the only criteria. Whether you're a doctor or a medical professional looking for a new office or starting a new medical practice.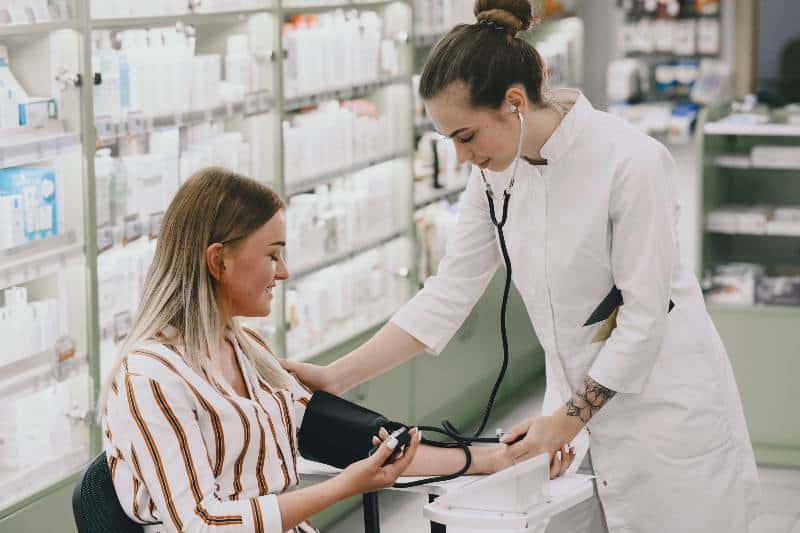 Neighborhood
The neighborhood should be convenient and secure. A good location will have ample parking, a variety of restaurants and stores within walking distance, and a convenient commute for your customers.
Does it fulfill the needs of your intended audience? Choosing an open, friendly, accessible, and safe neighborhood is an important factor in determining the optimal site for your medical business or medical office space. You may find yourself priced out of some neighborhoods with solid demography, but you can simply discover a comparable mix of patients nearby or in a less expensive place.
Consider the crime rate and the number of police officers who regularly patrol the area. You should also consider whether or not there are schools nearby, as children can be difficult patients.
That's why you should take such care in finding locations that are convenient for our clients and their patients. If there are too many young children in a neighborhood, they may delay your schedule or prevent patients from returning for follow-up appointments because of the traffic.
Staff
The staff is the primary and most important factor to consider. You will rely on them to run your practice, so they must possess the necessary skills, knowledge, and experience.
In order for your office to be successful, you must be able to hire the appropriate employees. People who work for you must be trustworthy, diligent, and motivated. They must also possess a positive attitude and be willing to learn from their mistakes.
Parking & Traffic
If you locate your medical office space in an area with limited parking, no public transportation, or impediments to accessible entry, potential patients may be unable to access your services. Furthermore, locating your office in a suburb outside of a big city or too close to a school zone may make it difficult for your potential clients to contact you during certain hours of the day. As a result, you will have more late patients, work longer hours, and lose billable time.
Ensure that there are sufficient parking spaces for all patients and employees. This can be difficult to accomplish with a busy practice. You may need to consider alternative parking options, such as valet parking or even just providing street parking so that people can easily locate parking spaces.
Your location must be easily accessible for patients in terms of traffic flow. If there are an excessive number of stoplights or other obstacles along the route, you may want to consider an alternative location. This will make it easier for people to reach their destination quickly and without experiencing traffic-related stress.
Design
A business needs to have a good design in the modern era. If you have ever entered a poorly-designed office, you have likely felt as if you were in a maze. You will be unable to locate the proper location and will waste time trying to determine where everything is.
When selecting a location for your medical office, the first thing you should do is ensure that it is well-designed. Branding, marketing, and customer satisfaction can all benefit from a well-designed interior. You may have heard the old proverb "first impressions are lasting," and this is also true for medical offices.
Work-Life Balance
Finding a balance between work and life is difficult, but managing a healthcare system can make it even more challenging. If you are searching for a new location to open a business, you should look for one that offers a variety of options for entertainment and relaxation outside of business hours.
This will allow your employees to spend time with friends, family, and loved ones without fear of missing out at work. It also helps them feel less stressed about their jobs, given that they have other obligations outside of work.
After a long day of work, you should have sufficient time to rest and unwind at the location. If you want to work on the weekends, you should choose a location where traffic is not too heavy on the weekends.
Convenience for your Patients
Convenience is a crucial consideration when selecting a location for a new medical practice. Patients want to be able to enter and exit the facility quickly and easily, but they also want their appointments to be convenient. This can be accomplished by considering their schedule and location.
For instance, if you have patients who are constantly on the move and frequently travel, you may want to consider opening a clinic near an airport or bus station so they can visit during their time off. However, if the majority of your patients reside in one area, you may want to open a clinic there so they don't have to travel too far.
Your own office space must be convenient for your patients. If it is inconvenient for them, they may have difficulty getting there, which means they may not go at all or may not come regularly.
Developments
As previously stated, you must consider any new developments on the horizon. It is critical to consider the types of businesses that are likely to enter the same complex or area as your provider or healthcare system. If a popular bar or restaurant moves in next door, what was once a nice quiet retail space in a suburb could quickly become a jungle.
Before they develop a piece of land, land developers or planners usually have some idea of how it will be used, so it's worth checking in with the experts before you get any unexpected neighbors.
Exterior Signage
From the street, the exterior signage should be visible. If necessary, relocate your office to a more visible location. Your signage should be legible from 50 feet away, even if it is small so that patients can spot your office and know where to go. Ensure that your signage reflects your medical practice's brand (i.e., it looks like a medical office). Use your logo on all of your exterior signs so that patients know what to look for when they arrive at your office.
Costs
When deciding on the best location for your medical office, you must consider the costs. You must learn what other healthcare professionals in the area charge for their services to determine whether or not it will be profitable for you.
If there are already many doctors providing similar services, each doctor who provides this service may only make a small profit from their business. If only a few healthcare professionals were providing similar services, it is possible that each doctor would make a lot of money from their medical practice.
Amenities
There are numerous locations for your medical practice, including professional buildings, stand-alone offices, retail spaces, and even remotely via telecommunications. When deciding on the best location for your medical practice, you must consider both the needs of your medical practice and the expectations of your patients.
Patients looking for a family doctor are more likely than clients looking for an upscale dermatologist or dentist to be satisfied with space in a professional building. Retail spaces or standalone offices may allow you to provide a more polished customer service experience, whereas spaces in professional buildings or shared offices will allow you to keep costs low.
Population data
When selecting a location for a medical office, the population of the surrounding area is one of the most important considerations. The population of a region will determine the number of patients you can anticipate during a given time period. In order to avoid oversaturation and competition, it is essential to determine how many physicians are already practicing in the area.
The population data may be obtained from the local government or reputable sources such as the United States Census Bureau. This information can assist you in determining whether there are sufficient patients for your medical practice and whether it would be worthwhile to open an office there.
Competition
The number of available health care practitioners is the single most influential factor in determining patient demand. Consider the number of competing businesses in the vicinity of your medical practice.
Too many health care practitioners will saturate the market, but too few may not provide enough patients to support your specialty. Finding a balance between the two requires extensive study of your field of medical practice.
Check local directories or business listings to see if you can locate other healthcare professionals who work in the area; they may be able to provide you with valuable insight into any issues you may encounter.
Visibility
Visibility is one of the most important considerations you should make when selecting a location for your medical office. It is essential that healthcare consumers deem location.
They can find your office with relative ease so that they can stop by and inquire about the services you provide. If you want people to be able to read your sign from a considerable distance, one good piece of advice is to pick a spot on the street that has a high visibility rating.
Selecting Medical Office Location in Los Angeles
Choosing the right location for your medical office space is one of the most important decisions you will make. The majority of patients will base their decision on where they choose to receive care, and often times that decision is based on convenience. Your business location can have a major impact on your bottom line, so it's important to carefully consider all of the factors when choosing an office space.
The first step in choosing a location is to determine what kind of medical practices you want to run. Will it be a solo medical practice or part of a larger organization? Do you have any special needs, such as lab equipment or specialty services? What types of facilities are required by law? Once you have answered these questions, it's time to start your search for the perfect spot.
Here are some of the factors you should consider when choosing a location for your practice location:
Accessibility
Parking availability
Traffic patterns and volume
Competition within the area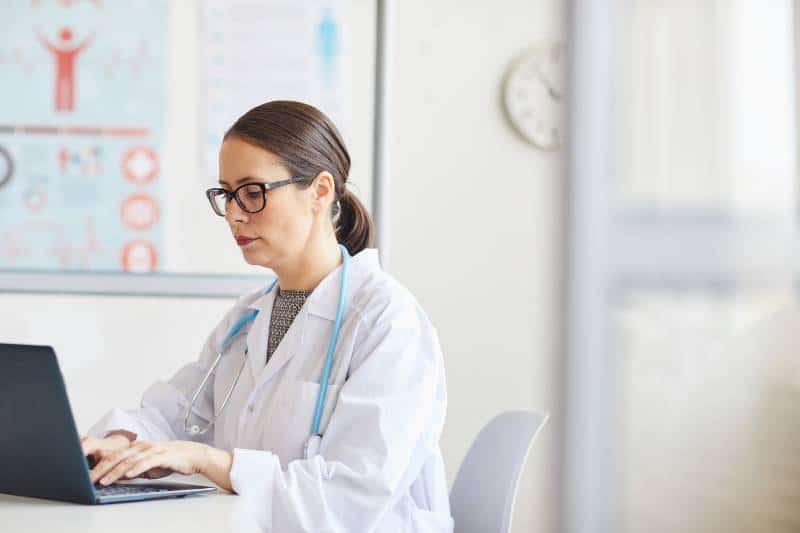 Choose The Best Location For Your Medical Office FAQS
We know that choosing a location for your medical office is crucial. So we've put together some of the most frequently asked questions about location, and the answers to them.
Does your medical office location affect your practice?
One of the most important factors to consider when beginning a medical office is the medical office location. There are numerous elements to consider when selecting a location for your clinic. The location of your building will have a big impact on your practice.
Why is it important to choose the right location for practice?
Whether you are moving your clinic to a new state or just a few blocks away, choosing the correct site is critical to the overall success of your practice.
How do I decide where to set up my medical practice?
Your medical practice location must be easily accessible and handy for patients. Consider a location near a train station, bus route, or major highway if the patients in your neighborhood travel to and from a nearby metropolis.
How do you select the best office space for your company?
Try to select a facility that will best fulfill your client's and team's needs, whether it be location, storage, or convenience—a place where your team can truly perform and serve your clients. Understanding this place is critical: Meeting the demands of your clients and team is always a priority.
Conclusion
If you're looking for the best locations to set up your office, consider the many factors above. Do some careful research on the surrounding areas and think about what kind of space will be best for your medical practice. One important thing to remember: if you're attempting to build a patient base from scratch, it might make sense not to put your office in a high-traffic area.
If you're still unsure about which medical office location is right for your business, don't worry. I can help! Our experienced team would be happy to discuss your specific needs and give you some tips on choosing the best location for your medical office. Give me a call today or schedule a free consultation online—I can't wait to hear from you!