When it comes to property management, there are two main types: office and industrial. Each type has its own unique set of challenges and benefits. In this blog post, we will discuss Property Management For Office Vs. Industrial. By understanding the differences, you can make an informed decision about which type of property management is right for your business!
Residential property management is the practice of managing single-family homes, duplexes, condominiums, and other residential buildings. Industrial properties are typically larger than office spaces and can be used for manufacturing, distribution, warehousing or any other type of business that requires large amounts of space for production and storage purposes.
Key Takeaways
The term "industrial property" encompasses commercial properties that make use of substantial machinery in their operations.
The vast majority of industrial structures are purely functional, and their occupants need not care about attracting foot traffic. When managing an industrial property, a company's principal duty is to keep costs as low as possible for the client.
There are 4 types of property management. (residential, commercial, industrial, and special-purpose)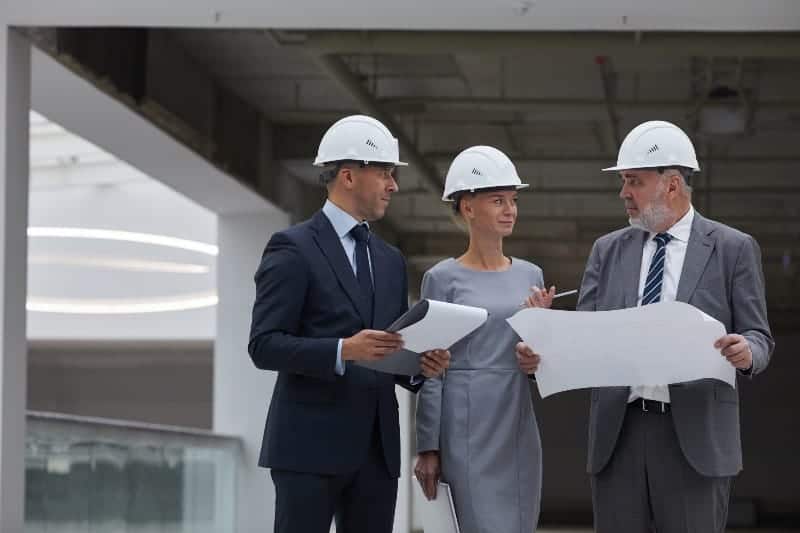 Office vs. Industrial Property Management
Commercial properties that use heavy machinery are included in the definition of "industrial property."
The benefits of investing in industrial real estate include greater yields than retail or office real estate and substantially longer leases as a result of the high costs and specialized nature of tenant fit-outs. When compared to residential and commercial properties, industrial property fared exceptionally well throughout the recent slump.
Industrial tenants typically pay higher rents to help amortize the substantial upfront expenses associated with these customized improvements. Landlords that want to keep their tenants' renovations after a lease ends can frequently charge higher monthly rates when re-renting the space.
In the case of office leases, the property management company is responsible for the upkeep of all common areas, building systems, and the tenant's individual suite.
What was originally part of the structure is what is meant by "building standard." Tenants are responsible for the upkeep of any nonstandard features of the building, such as fixtures, equipment, finishes, etc., that they have installed in their space.
Property Management for Office Properties
In the case of office space rentals, the property management company is responsible for the upkeep of all common areas, building systems, and the tenant's individual suite.
What was originally part of the structure is what is meant by "building standard." Tenants are responsible for the upkeep of any nonstandard features of the building, such as fixtures, equipment, finishes, etc., that they have installed in their space.
In full-service buildings, tenants are responsible for maintaining their own power and water systems and are invoiced for their proportionate share of the costs. One possible exception to this rule is if the tenant's business requires a high volume of either water or electricity. In such a circumstance, the landlord may insist on installing a submeter and increase the rent if the tenant goes above their allotted amount of energy use.
Companies with extensive electrical needs, such as those running data centers, may install their own electrical meter, or they may be submetered for utility charges, and in either case, the company will be responsible for all repairs and payments.
The property management company will supply cleaning services for individual apartments and shared areas.
When managing an office building, property management companies usually take care of the following as well:
Landscaping (exterior and inside if applicable) (exterior and interior if applicable)
Amenities (gym, restaurant, conference rooms, etc) (gym, cafeteria, conference rooms, etc.)
Neighborhoods' Standard Hangouts
Elevators
Environmentally friendly heating, ventilation, and air conditioning
Access control and security
Plumbing\sLighting
Property Management for Industrial
On the other hand, Tenants in retail and manufacturing spaces are responsible for keeping their units clean and in working order.
Maintenance services for individual apartments are not something that is normally provided by property management organizations.
There is typically no need for an on-site engineer or janitorial services in an industrial building because tenants can negotiate electricity rates directly with utility providers. Usually, water is metered on a per-tenant basis, and bills are sent to the renters directly.
Most industrial buildings are functionally simple, and their tenants don't have to worry about drawing in customers. A company's primary responsibility when contracted to manage an industrial property is to minimize expenses.
Property management companies often take care of the following for industrial buildings:
Neighborhoods' Standard Hangouts
Walls facing the outside
Walls and a Roof, with Bare Minimum Landscaping
Parking/Lighting/Security
Understanding Property Management
Types of Property Management
Found below are the different property types:
Residential Property Management
This category of property manager deals with homes where people may settle down permanently. Some properties that these experts may oversee include the following:
detached homes
rental properties for vacations
Apartment complexes
Condominiums
Apartments
Prefabricated houses
Possession of real estate acquired through foreclosure
Commercial Property Management
You would be responsible for a wide variety of business properties as a commercial property manager. For instance:
Hotel rooms are examples of public accommodations.
Malls, restaurants, and gas stations are all examples of retail real estate.
Commercial office buildings, such as those used by real estate agencies and medical practices.
shared office environments where workers can rent desks by the hour or the day.
Industrial Property Management
If you're in charge of an industrial complex, you'll be responsible for regular upkeep and inspections. You'll also act as a go-between when it comes to renter and landlord contact.
However, there are also specialized roles to play. It is your responsibility to guarantee that the property is up to code. In addition, you must manage employees, place bids for vendor services, and oversee reviews of real estate taxes. As some examples of industrial properties qualities, we can cite
Industrial complexes like automobile assembly factories and steel mills
Food-packaging facilities are examples of light manufacturing.
Warehouses
Buildings used for dispersal
Special-Purpose Property Management
SBA's definition of "special purpose property" explains that such buildings are constructed with a particular function in mind. It could have a novel layout or use unconventional building materials. Expertise in this area is necessary for the management of the such property. You need to have expert knowledge of business management and real estate law. You may see examples of characteristics with specific uses in the following
Theaters
Convention centers for sporting events
Resorts
Care homes for the elderly
Educational Institutions
Temples and chapels
Who Needs a Property Manager?
Special Considerations
Managing a property isn't just about collecting rent and dealing with property maintenance issues. It's also about keeping up with local laws, taxes, and insurance requirements. And that's why you should consider hiring a professional property manager.
A professional will know the laws and regulations that apply to your rental property. They can help you deal with issues like finding new tenants, evicting problem ones, and maintaining your properties. And they'll handle all the paperwork associated with your rental property.
Commercial Property managers as well as residential properties managers' are also good at marketing your rental properties — either online or through other methods — so they're easier for potential tenants to find. They can screen applicants and help you screen out bad ones by checking credit reports, criminal histories, and employment histories before making offers on properties.
Another benefit of using a professional property manager is that they'll have relationships with local businesses that can help you keep track of repairs and maintenance issues as well as provide you with financial advice regarding investments in your properties.
Is a Property Manager Worth It?
Property managers are often hired by property owners to take care of the property when they are not there. This can include anything from collecting rent and paying bills, to maintaining the property and making repairs. If you own a rental property, it is important to have someone who can manage the property for you.
If you are considering hiring a property manager, here are some questions you should ask yourself:
Do I want to be more hands-on with my property?
If so, then you may not need a full-time property manager. You could hire an independent contractor for certain tasks such as collecting rent or performing maintenance on your properties. You can also use the services of an agent who has experience managing properties. However, this will cost extra fees in addition to their commission on any sales they make.
Do I want someone to handle all aspects of my rental business?
If so, then you should definitely consider hiring a full-time property manager who can handle all aspects of your business including finding tenants, collecting rent, and paying bills.
If you're interested in knowing how you can increase your rent for your property, make sure to read an article that I wrote, These are proven ways to increase your property rent.
Property Management For Office vs Industrial FAQs
Who Benefits From Hiring a Property Manager?
They are acquiring High-Quality Tenants. In other words, a competent manager of rental properties will be able to tell which potential tenants are worth taking on as tenants. Tenant screening can assist protect you from significant headaches like unpaid rent, property damage, and legal issues.
Are Property Managers Regulated?
As property management is governed differently from state to state, it is crucial that owners verify that any prospective managers hold the appropriate licenses.
What is the most important role of a property manager?
Finding and screening tenants, communicating and enforcing lease conditions, resolving complaints, dealing with undesirable renters, and properly handling tenant cash are just some of the many duties of a property manager.
What is the most challenging part of property management?
If you're a property manager, you know how challenging it is to constantly bring in new renters and keep them there for the long haul. They need to become well-versed in marketing methods.
Conclusion
If you're a property owner and want to maximize the return on your investment, then hiring a professional property manager is definitely worth considering. A good property manager can help you find quality tenants, manage complaints and rental payments, and handle all of the day-to-day tasks associated with owning rental properties. And their expertise can help ensure that your rental properties are well-maintained and profitable.
As you can see, there are key differences between managing office space and industrial property. If you're looking for help with your commercial property, give me a call or schedule a free consultation. Our team of experts would be happy to chat with you about your specific needs and how we could best serve you.