If you are a doctor, dentist, or medical professional looking for office space, you need to read this blog post! Leasing a medical office can be tricky- there are a lot of things you need to know before signing on the dotted line. In this post, we will discuss the most important factors to consider when leasing medical office space. We'll also provide some tips for negotiating lease agreements. So if you're ready to take the next step in your career, make sure you read this post first!
If you're looking for a medical office lease, there are a few things that you should be aware of before you sign on the dotted line. Like: such a period of the lease, utilities, and lease term.
Key Takeaways
When you sign a lease, you're agreeing to pay rent for an agreed-upon period of time. The length of the lease is called the "lease term."
Before you sign a lease agreement, it's important to anticipate and plan for any issues that could come up in the future.
No matter how great the terms of your lease may appear, you should always be aware that rent increases are possible during the term of your agreement.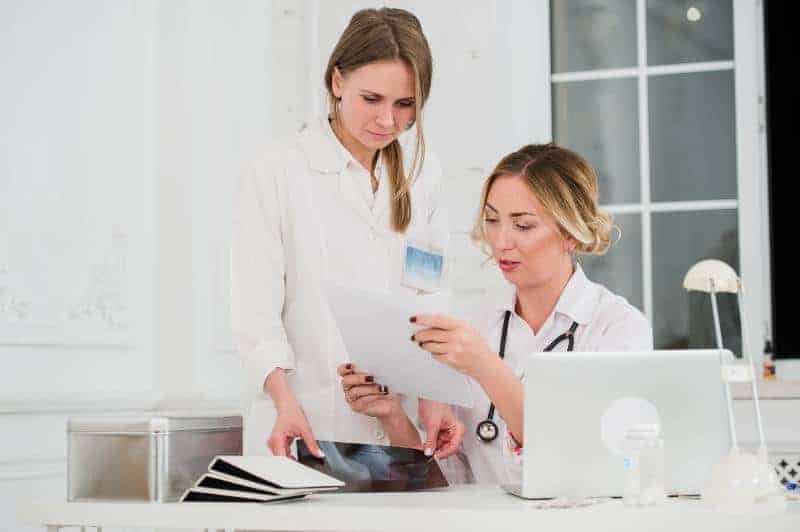 Things You Must Know Before Signing A New Lease
1. The Period of the Lease
The period of the lease is the length of time for which you will be renting your office. It can be anywhere from one year to five years, depending on your business needs. However, if you are planning to stay in the same space for more than a few years, it may make sense to sign a long-term lease instead of a short-term one. This will give you more stability and help you avoid having to move again later on down the line.
2. Are Utilities Included?
That's a question you want to know the answer to before you sign on the dotted line. Especially if you're moving into a newly constructed building, it's likely that utilities will be included in your lease. However, if you're moving into an older building, then it's likely that utilities will not be included and you'll have to pay for them separately.
If this is the case for your new office space, make sure that you're aware of what is and isn't included in your utility bill. This will help ensure that you don't get stuck with any unexpected charges at the end of each month!
3. What is the lease term?
When you sign a lease, you're agreeing to pay rent for an agreed-upon period of time. The length of the lease is called the "lease term."
The length of the lease term is one of the most important factors in determining your monthly rent. A lease with a shorter term can be more beneficial if you're not sure how long your business will last, or if you're concerned about being able to pay higher rents later on. However, if you know your business will be thriving for years to come, then a longer term may be worth considering.
4. Understand All Lease Costs
You're going to have to pay rent while you're in the space, but there are other costs associated with leasing an office as well. You may have to pay for utilities and maintenance, cleaning services, and more. Make sure you understand what these costs will be so that you can plan for them in your budget.
5. Free Rent And Tenant Improvement Allowance
The tenant improvement allowance is the amount of money that a landlord gives to a tenant so they can renovate the office space in the landlord's building. It is offered as either a total dollar amount or per square foot, and it is decided before any work begins.
The tenant's ultimate objective is to get a tenant improvement allowance sufficient enough to pay for most, if not all, of the necessary construction costs.
If you find a space you love but it needs some work to make it perfect for your business, don't worry! You can always request a construction allowance from the landlord during negotiations. The amount of the allowance is usually based on factors like your credit score, how long you're looking to lease the space for, and the going rental rates in the market.
6. Future Capital Improvements
A capital improvement is the installation of a permanent structural alteration or the restoration of some feature of a property that will either increase the total worth of the property, extend its usable life, or adapt it to new uses.
Individuals, businesses, and municipalities can all make capital improvements to their land. Some capital improvements are taxed more favorably and may be exempt from sales tax in some jurisdictions.
Leases can and should exclude all capital improvements, and renters can and should negotiate to exclude part or all capital upgrades.
For example, it is typical for a lease to limit permitted capital expenditures to just those "necessary by law" or those "generate verifiable energy savings" over the life of the capital project. When landlords insist on including capital projects in the payment of operating expenses, tenants should negotiate amortization and include such costs in the Base Year, if one exists.
7. Right To Depreciation
You should also include a clause that allows you to depreciate the cost of improvements or alterations made to your leased premises on your business tax return.
Some landlords may contribute towards your settlement, but they can still claim the cost of any improvements on their tax forms.
Tax-incentivized TI deductions can help lower your income taxes, and provide valuable information to be used in future cost segregation studies.
8. Restrictions
Do any of your lease restrictions prohibit the medical practices that you need to run? For example, will your landlord not allow gas use in his building or does he insist on control over window signage posted by tenants during business hours?
You should discuss these issues with your landlord before signing the commercial lease agreement.
9. Signage
If you're planning on signing a new office lease, you should know that signage is an important thing to consider. You want to be able to advertise your company and its offerings in the best possible way.
The right signage can do this for you. It's important that you find out what options are available for signage when considering a new office lease because there are many options and it can be difficult to know where to start.
If you want people to visit your business, then it's important that they know how they can get there. This means making sure that there is adequate signage around the building or area where your business will be located.
There are many ways in which this can be done, such as with large signs on the outside of buildings or smaller signs inside so people know where they need to go before arriving at office space or storefront location where they'll find everything they need right away without having any questions about what's happening inside!
Remember to include in your lease agreement a request for both street monument and building signage.
10. Right To Cure Defaults
Before you sign a lease agreement, it's important to anticipate and plan for any issues that could come up in the future. If you have to default on your lease, your agreement should include provisions for dealing with the consequences. Without these safeguards, something minor could lead to a serious issue down the road.
11. Exclusive Rights
When you're signing a new office lease, it's important to know about exclusive rights. Exclusive rights are defined as the right to be the only person or business in a particular area. These rights are usually granted to landlords by tenants and are important because they prevent other businesses from opening in your building. If you don't have exclusive rights, then another business could open up next door or across the street, which could be devastating for your company's bottom line.
12. We'll Help You Navigate The Waters
If you're a new business owner or just starting out, navigating the waters of commercial real estate can be difficult. You may not know what to look for in a lease or how to get the best terms possible. That's where we come in! At Toljcommercial, I am an expert at finding office space for any type of business and negotiating the most favorable lease terms possible.
And if you're searching on how to organize your medical office space I wrote an article on it. Make sure to check it out here!
From helping you find the best office space to understanding every aspect of your lease, I'm here to help make sure that you're getting the most out of your medical office lease agreement.
So if you're looking for an experienced guide on how to sign a medical office lease, contact me today!
13. What are the Operating Expenses
When leasing a new office space, you want to find out exactly what the operating expenses are. This includes all of the costs associated with running your business, such as utilities, taxes, property insurance, and maintenance fees. Knowing how much these costs are can help you budget for the future and ensure that you're not overspending on overhead costs.
14. Who Can Become a Tenant?
It's always important to know who your neighbors are, especially when you're sharing a building. It may be tempting to sign a lease with a landlord who has several different businesses in one space, but that could mean that you'll have to share your walls with an unexpectedly noisy business.
If you run a medical practice, it can be difficult to work around the noise of a gym above you. Ask about who can move in and who can't so that you can make sure you're a good fit for the building.
15. What about Rent Increases?
No matter how great the terms of your lease may appear, you should always be aware that rent increases are possible during the term of your agreement. Make sure to inquire about any potential for rent hikes and if they're included in the lease arrangement. That way, you can plan for them and make sure you don't end up in an untenable financial situation.
16. Who Needs Insurance?
As medical professionals yourself, you may have expensive insurance payments. You might have to pay extra depending on the building you move into for things like using the space and amenities. It's important to ask your landlord about what kind of insurance is needed and if they will cover any additional costs.
17. Real Estate Taxes
Another important factor to consider when signing a medical office lease is real estate taxes and assessments. These are additional costs that come with leasing office space and can be expensive depending on the building's size, location, and other factors. Ask your landlord about any taxes or assessments you may be responsible for paying before signing the lease.
18. Alterations, Maintenance, and Repair (Who's responsible)
When you sign a medical office lease, it's important to know who is responsible for any alterations, maintenance, and repairs. This information should be outlined in the lease agreement so that you know who will foot the bill if something needs to be done. It's also important to make sure that these costs are reasonable and not excessive.
19. Dispute Resolution
Many real estate leases include a clause stating that if there is a dispute about operating costs, electricity, or taxes between the landlord and tenant—for example over who should pay what percentage of each such expense during the lease's term—the responsibility for paying them lies with the tenant but they have the option to take court action.
You may be able to get some money out of this landlord in court, but it will take a long time and cost you plenty.
As a result, you have lost the money and may be ordered to pay even more if your landlord wins in court.
In the lease, there should be provisions for resolving disputes. As a starting point, we would like to share with you the following principles:
Among the various means of dispute resolution, arbitration tends to be more successful in resolving disagreements that result from issues like fair market rent and whether a tenant's space has been damaged beyond normal wear and tear. When it comes to deciding who is right in real estate matters, professionals tend to be more qualified than the general public.
In some cases, it is acceptable for medical tenants or tenants themselves to withhold expenses from landlords if said providers fail to make essential repairs or utilities available.
To keep the landlord accountable for their expenses, the tenant should have no trouble accessing records that justify the bills they receive. They should be allowed to do this within a reasonable period of time. An independent Certified Public Accountant (CPA) should prepare these statements instead of the landlord's "assistant".
20. When Can We Move In?
Move-in dates matter, but not all buildings let you move in quickly. Find out about move-in dates before signing a lease.
Many tenants are surprised to find out that their landlord doesn't have a standard move-in date for new tenants.
This is because most landlords don't own the building and must negotiate with other tenants and building owners to set a date for your move-in.
When negotiating a lease, make sure you ask about how long it will take to get into the space after signing the lease. If the landlord says they can't give an exact timeframe, ask them what kind of time frame they're looking at—for example: "Within six months" or "by summer."
A good landlord will be able to give you an answer by asking around among their contacts in the real estate community, but if they can't provide any information about moving in, find another place to rent!
21. What Comes Next?
When you are looking at potential commercial spaces, it is important to know the duration of your initial lease—but it's also crucial that you understand what options you have after that. Will rents be stable or can they rise dramatically?
Finally, always read your lease before signing it so you understand all the terms and conditions included. A good lawyer can help you make sure that everything is in order and that you're not signing something that will hurt you in the long run. With just a bit of extra care and consideration, finding an office space will be far less stressful in the end.
Signing A Medical Office Lease FAQs
What should I look for in a medical office lease?
First of all, the location is super important. You want to be able to easily get to your new office from home or work without having to drive too far, so it's best if you're located near a major highway, or at least near a bus stop.
The building itself should also be safe and clean. Take a good look at the neighborhood around the building, and make sure that it's well-lit at night and that there aren't any lingering bad vibes from previous tenants or residents.
Finally, make sure that the leasing agent is friendly and accommodating! They should be able to answer all your questions about the lease without pressuring or rushing you into signing anything ASAP.
Can you negotiate rent on a commercial property?
Yes, you can negotiate rent on a commercial property.
How long does it take to complete a commercial lease?
It generally takes between 4 and 6 weeks to complete a medical office lease once the heads of terms have been agreed upon.
Does the tenant have to pay the agent fees?
Generally, the tenant using a service is responsible for paying for it. After all, they are receiving personalized services during their search for a new commercial space.
How do I ask for lower rent for business?
In order to negotiate lower prices, it is important to be willing to compromise. You should mention what you would be willing to do in return for rent relief, such as signing a longer lease agreement. For example, if you agree to sign a one-year lease or more, this will give the landlord reassurance that they will receive rent payments consistently over a longer period of time. Another option is offering to pay for the first few months upfront, depending on your budget availability.
Conclusion
Finding the perfect medical space can take some time, but it's worth the effort. Before signing a lease for any commercial property, make sure you understand all of the terms and conditions of your agreement and be prepared to negotiate if needed. Remember to look at the location carefully and consider both short-term and long-term implications before committing to a medical lease. With the right preparation, you can find ideal medical offices for your medical practice.
We've gone over a lot of information in this blog post, and hopefully, it's given you a better understanding of what to consider before signing your medical office lease. If you have any questions or would like help negotiating your lease agreement, give me a call or schedule a free consultation. My team of experts is ready and waiting to partner with you to get the best possible terms for your medical office lease.