Serving All of Los Angeles and surrounding areas
Commercial Real Estate Glendale
Glendale Commercial Real Estate
Glendale is a city in the western region of Los Angeles County in California. Glendale was incorporated in 1906, making it one of the oldest cities in Los Angeles County. The city has an estimated population of 194,396 people and is home to a large number of business offices, stores, and markets. There are many opportunities to find business locations in Glendale as the city's economy is continuously growing and evolving.
About Tolj Commercial
The purchase, sale, or leasing of a commercial property is one of the most complicated and crucial financial decisions that people make. People seek assistance, support, and leadership from a professional in order to help them navigate the complexities and features of each real estate transaction. If you're looking for commercial property or sale in Glendale, CA we're the one to talk to.
At Tolj Commercial Real Estate, we take pride in eliminating the "anxiety factor" from each transaction. We are successful at helping buyers and sellers identify critical objectives while minimizing exposure to any risk during a real estate sale or purchase process by being involved as facilitators throughout every stage of its completion. Our goal is not only for you to achieve your desired outcome but also to do so with maximum profitability in mind; whether increasing returns on investments through increased value or cutting costs where necessary.
Tolj Commercial Services
Below are the commercial real estate services we provide. Let us help you achieve success with your real estate goals.
Landlord and Seller Representation
We offer a personalized approach to landlords & sellers to ensure they get the most out of their real estate transactions.
Tenant and Buyer Representation
We work with tenants and buyers each step of the way to ensure they make informed decisions for the best results.
Rental Market Analysis
We offer a personalized approach to landlords & sellers to ensure they get the most out of their real estate transactions.
Investments
Investing in commercial properties is a complicated process. Count on Tolj Commercial to facilitate every step of the process to ensure you get the best results.
Property Valuation
Rely on us to determine the true value of your property. Our knowledge of the LA commercial real estate market allows us to offer accurate valuations of your property.
Consultation
A successful commercial real estate transaction involves numerous factors. With our experience, we are able to provide not only meet but exceed your expectations.
Words From Our Clients
Some of the things that clients said about Tolj Commercial Services
Great person to work with! Mike walks you through the entire leasing process. There is nothing hidden from Mike. I have been in my location for over seven years. I still rely on Mike for his expert knowledge and negotiations skills. You'll definitely benefit from utilizing his services.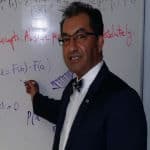 RobertMardirosian
Tolj Commercial Real Estate. Mike has been such a big help in finding the "right" and "qualified" tenant for my office building. He is a sincerely knowledgeable and professional real estate broker and cares for your personal interest. His prompt responses both to calls and with questions made the leasing process smoother, effective, and efficient. I will definitely recommend using Tolj Commercial Real Estate for leasing any type of commercial space in near future.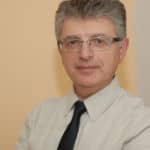 Diran Depanian
I express our greatest appreciation for the professional way that Mike handled the transaction, provided guidance, and facilitated the deal. Mike understood our real estate needs and simply got the job done.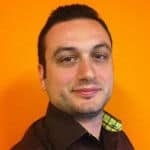 Zohrab Gyunashyan
Let's Explore the The Opportunities
Description for this block. Use this space for describing your block. Any text will do. Description for this block.