Are you looking to rezone commercial property in 2023? If so, you have come to the right place! In this blog post, we will provide a comprehensive guide to the property rezoning process. We will discuss all of the steps that are involved, from start to finish. Plus, we will provide some tips on how to make the process as smooth and stress-free as possible. So, whether you are a business owner or an individual who is looking to purchase commercial property, this blog post is for you!
The Rezoning Commercial Property is a process that allows the owner of a commercial building to obtain permission from the local government for changes to the property. The process will vary depending on the type of property you own and your local government.
Key Takeaways
The process of altering the terms of property used for a certain plot of land is known as rezoning.
Laws vary by state, but they generally have the same goal: to manage growth and development in a way that prevents certain types of development from taking place
The process may take several months, so it is crucial to start early and remember to ask an experienced professional who can help make the process smoother.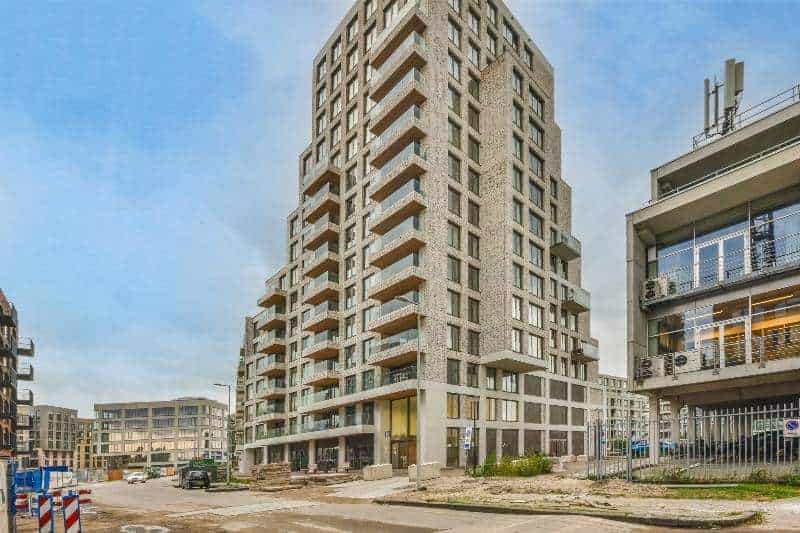 If you want to change the "zone" or "use designation" of your property, you need to rezone it. Those who own homes in residentially zoned areas, for instance, are prohibited from using their property for commercial reasons.
This makes it highly unlikely that you will be allowed to start a commercial egg processing facility in your backyard. Even if you have more land than you know what to do with and more eggs than you can count, commercial or agricultural activity, especially farming, is typically prohibited in residentially zoned regions.
If you had the opportunity to own a secluded four-acre wooded oasis in an outer suburb of your city, wouldn't that be incredible? With no one around to disturb or hear them honking away, imagine having some feathered friends living on this land – chickens!
Make it even more amazing by considering rezoning it for multiple purposes; commercial/industrial applications as well as agricultural and residential plots.
What is rezoning?
Zoning is a crucial step in developing a city. The best-planned cities and towns depend on precise information about how different types of property are used in different areas. Commercial, industrial, and residential zoning all exist in the same area.
Mixed-use properties, or "live/work" places, may feature both residential and commercial sections. The process of rezoning real estate, which may be simple or difficult depending on the needs and requirements of the city, may be necessary when the government or the owner of the property wishes to alter the terms of the property's use.
If you're interested in rezoning into mixed-use, read here about its Pros and Cons.
You may, for instance, be the sole owner of a vast plot of land that is restricted to the construction of a single dwelling. Potentially increasing your earnings by dividing the land and constructing a second home on it.
This cannot be done legally without first submitting rezoning paperwork to the local authority. In most cases, this is the only thing that is needed for huge properties.
Benefits of rezoning commercial property
Here are just some of the benefits of rezoning a commercial property:
Increased property value
There are two key factors that make rezoning land a potentially successful investment: When rezoning is proposed for a neighborhood, the value of a property might skyrocket. Either you or a developer can profit from subdividing and developing commercial and industrial properties or residential unit blocks on your land.
Improved business opportunities
In dense metropolitan regions, where rezoning can be especially challenging, competing interests, political forces, and public opinion can all drive or impede rezoning attempts. Nevertheless, cities are also places where zoning can be used to encourage economic development, leading to improvements of high quality and substantial benefits, such as new and improved transportation infrastructure, a more pleasant public realm, a more varied and affordable housing stock, and the protection of historic resources. In addition to fostering a thriving and expanding economy, comprehensive rezoning projects can offer incentives to achieve economic development goals including job creation and increased tax revenue.
Ability to make changes to the property
Rezoning commercial property allows you to change the use of an existing building from a single-family residence into an office space or retail store, for example. Additionally, rezoning Commercial property allows you to improve the building's interior. You can make improvements in many ways with this type of rezoning because there are so many options available when looking at designs and options within the interior of a building.
You can add new features such as modern furniture or equipment that would be more compatible with current market trends and technological advances. You can also improve security features by installing bulletproof glass windows or installing motion sensors throughout the facility so that intruders won't get too close before they're detected.
The rezoning process
These are general steps to get your property rezoned:
Step 1: Research the local zoning laws and regulations
When you're thinking about rezoning your property, you'll need to research the local zoning laws and regulations. Laws vary by state, but they generally have the same goal: to manage growth and development in a way that prevents certain types of development from taking place. The zoning laws are meant to ensure that neighborhoods remain stable, rather than becoming overly dense or congested.
The process of researching your zoning laws may sound intimidating, but it's really just a matter of knowing where to look for information.
Start by finding out what type of property you own — if it's a single-family home or an apartment building, for example — and how much you'd be able to build on it under current zoning rules.
Then, find out who regulates land use in your area. In many states and cities, this is done by elected officials or appointed boards who oversee zoning decisions. More importantly, you need to know what kind of changes you can make and which ones are prohibited by law.
Step 2: Submitting a rezoning application
Submitting a rezoning application is one of the rezoning processes because it allows your local planning department to review proposals in detail. The purpose of submitting a rezoning application is to get an idea of whether or not a certain area should be rezoned and if so, what should be changed.
Step 3: Presenting the case for rezoning to the local government
In presenting the case for rezoning to the local government, first, your proposal must be presented to the appropriate body with enough information so that it can be evaluated properly. This means providing a lot of information about your proposal and why you are proposing it. It also means giving them enough time to consider it and make a decision.
Second, when you present your case to the local government, you must make sure they know exactly what you want them to do. You may need to explain how your proposal will benefit their community or how it will change things for residents of that area. You may even need to show them some other plans that have been proposed for similar areas in their city or county.
Third, once your case has been presented and approved by the appropriate body within your jurisdiction, you will need to submit a formal application for rezoning with all required documentation and fees paid in full before any work can begin on your project.
It is essential to create a differentiation between a rezoning and a development application.
They do not refer to the same thing at all.
You are not allowed to begin the process of applying for a development permit until you have resolved the zoning issue. If you get a head start on it, you're going to find that it's not accepted.
The most important thing is that you be able to present a compelling case for the rezoning. To accomplish this, you will need to have a crystal clear vision as well as plenty of data to back you up.
Step 4: Awaiting a decision on the rezoning application
The rezoning process is a long, complicated one. It is not just a matter of applying for a permit and getting the approval. The city has to make sure that the proposed rezoning will not cause any problems with property rights, traffic, noise, etc. If your application is approved, then you'll have to negotiate with other parties about how land use should change. However, if there are any problems, the city will not approve the rezoning application.
Challenges of rezoning commercial property
Here are some of the challenges concerning rezoning a commercial property:
The cost of the rezoning process
The cost of the rezoning process is a challenge for developers and property owners, who are required to pay the city a fee when they change the use of their property. In addition, developers often need to pay consultants to help them navigate the intricacies of zoning regulations and land use regulations. The cost or fee that you must give still depends on the size of your property.
The process can be complicated, expensive, and time-consuming, especially when it comes to commercial properties.
Opposition from the community or local government
In some cases, the local government or local planning commission body may be opposed to rezoning a commercial property to accommodate a new use that they do not want. This might be because they do not want more commercial traffic in their community, or because they think that the development will have an adverse effect on the environment or on traffic flows in the area.
If you are considering rezoning your commercial property, you should always make sure that you have considered all of the issues and risks before proceeding with the project. For example, if there is any risk associated with noise or pollution from the proposed development, then you should try to work out a solution with your neighbors before proceeding further.
The time it can take to complete the rezoning process
The rezoning process can be incredibly tedious and time-consuming. There are many factors to consider, including the distance between the property and the proposed zoning area, whether it's residential or commercial, and how much traffic an applicant can expect to generate.
The time it takes to complete the rezoning process is a major concern for many property owners. As a matter of fact, it takes approximately four (4) months or more.
Rezoning Commercial Property FAQs
Can I Rezone Commercial Property to Residential?
Yes, you can.
You can rezone the commercial property to residential if you have commercial use on the property and you want to convert it into residential use. This would allow for a change of use from commercial to residential so that you could sell your business and move out of your current location. However, there are many factors to consider, including zoning requirements and local building codes.
You may face challenges getting approval for a residential conversion because the property is zoned for commercial use only. If the property was zoned commercial but is now zoned residential, it must be rezoned by the city or county before you can apply for a permit. If it's not rezoned, your plans are likely to be rejected by planning officials because they don't fit with the existing zoning laws, zoning ordinances, and regulations in your area.
Is there a chance that my rezoning request will be approved?
There's a chance that your rezoning request will be approved. You have to make an application for rezoning, and then the local council will decide whether to approve it. The process can take several months to complete.
You need to make sure that you're in the right place before you start the process as there are different types of rezoning available in different areas.
Is it necessary to seek help when rezoning my property?
The short answer is yes! Many people do not understand what zoning is and how it can affect their property value. To ensure that you don't make any costly mistakes, it's important that you understand how zoning works.
How Much Does it Cost to Rezone a Property?
The cost of rezoning a property depends on the number of units in the proposed complex and its size. The more units you plan to build, the higher the cost.
In some areas, the fee can cost $500 to $ 5000 if your property is around 20-25 acres. It also depends on whether you're dealing with a standard rezoning application or an unusual one that requires additional fees.
Conclusion
Rezoning your commercial property can have many potential benefits that make the process worthwhile. However, it's important to carefully consider all the implications before making a decision.
The best way to ensure you're making the right choice for your property is to consult with a professional who can advise you on the best course of action.
If you're interested in learning more about rezoning and how it could impact your property, I offer free consultations. Schedule a call today with me and I will be happy to talk with you about your options.