Property management fraud is a serious issue that can cost business owners and homeowners a lot of money. Unfortunately, it is becoming more common as criminals find new ways to take advantage of people. In this blog post, we will discuss some tips on how to protect yourself from property management fraud.
Since the Great Recession, property management fraud has increased. Property managers are committing acts of fraud by overcharging tenants for repairs and maintenance that were either not performed or were unnecessary.
Key Takeaways
Research the property management company. Look up reviews, contact past customers, or check out their social media presence to get a better understanding of how they operate.
Get everything in writing. Make sure all agreements and contracts are in writing so you have proof of what was agreed upon if something goes wrong later on.
Ask for References. If possible, ask the property management company to provide references from previous clients. That way you can get a better picture of how they do business.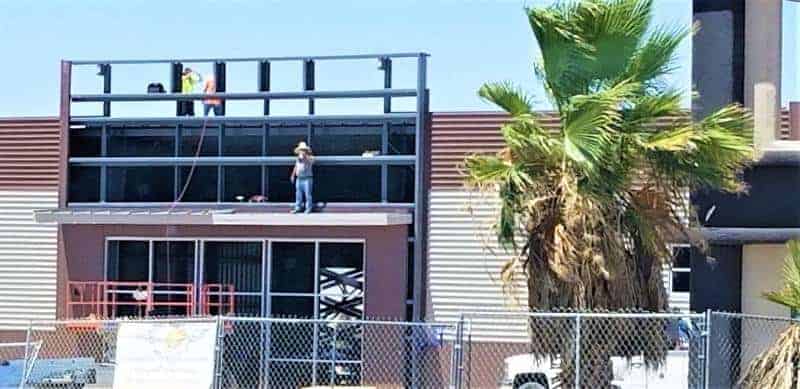 How common is property management fraud?
A recent Entrata study found that fraud attempts have increased by 25% this year, across all sectors in the US. This research provides a new understanding of how often these types of incidents are happening, what forms they're taking, and how technology can help fight back against them.
Out of the property management professionals Entrata surveyed, 33% are currently "very concerned" about fraud. In the last 18 months, there has been a considerable increase in fraud due to the COVID-19 pandemic. Also, 65% of respondents stated that they are "not confident" with the anti-fraud tools they have implemented.
Given that Entrata predicts a 111% increase in fraudulent activity for 2020, property managers must have access to efficient and comprehensive fraud protection resources. With the increasing number and sophistication of fraud attempts, this is crucial.
A staggering 64 percent of property management communities don't utilize a payment verification tool, despite payment fraud being a major problem. More than just a quarter of respondents experience five or more monthly returned payments as a result.
Lately, we have had more and more tenants trying to game the system by providing false information on their rental applications. For example, 63% of landlords say they are seeing an uptick in fraudulent pay stubs submitted as part of the income verification process.
In addition, many people (57%) have experienced more instances of payments being returned due to insufficient funds. This may be partial because it is difficult to identify this type of fraud. These problems underscore the importance of having fraud prevention tools in the property management industry, especially when it comes to processing applications and refunds.
Ways Property Managers Commit Fraud
1. Taking advantage of unreported income
For example, the property manager rents out a vacant unit, but he or she forgets to update the vacancy status in the management system. They make excuses and claim to be working on filling the position when questioned about it. For a few months, while they pocket the cash, they conceal the unit's actual status in the property management system. Then, even though the person has been working there for three months, they will not be officially recognized as an employee in the management system until the software is updated.
2. Creating fraudulent invoices
For example. They make up a fake company and have it receive a $1000 invoice for contract services, which the money then goes to. The perpetrators then steal the money by paying the fake invoice for services never rendered. They made the repairs unnecessary just to get paid and steal from the property owners.
3. Double Check Fraud
For example, two checks are written by the property manager: one covers the cost of utilities, and the other is for the manager's personal use. Once the checks have been cashed and the money has been transferred to their own accounts, they will have the accounting system reflect that the funds were actually paid to the utility company. Unless you reconcile that check with the corresponding expense on your P&Ls, you will never know. Your property manager may keep the books secret from you if they have full control over them. Something like what Debbie did might go unnoticed for years.
4. Receiving Kickbacks
For example, The manager of the building spends $3,500 on an air conditioner that should only cost $2,500. After the property manager has paid an additional $1,000 for the air conditioner, the air conditioning company will return $1,000 in profit to the manager. In my opinion, that goes against all ethical standards and the law. This is how they steal from you, and unless you're on top of your game, you'll have a hard time finding it.
How To Spot A Property Manager Who Committing a Fraud
1. Look for suspicious behavior
Financial transparency is an important part of personal and financial life, and when it comes to rental properties, it's especially key. If you ever feel that your property manager is being overly secretive about their financial dealings or is taking too long to provide reports, it's best to keep a close eye on the books. Seek out advice from an accountant or other professional who can provide assistance and can help you make sure everything is in order. Nothing is more important than reassurance when it comes to rental property finances!
2. Watch out for discrepancies in the books
As a commercial real estate investor, you want to make sure your rental properties are being managed properly. Unfortunately, tenant fraud is still a common problem, so it's important to keep an eye out for any suspicious activity that could put your investments at risk. The most common type of fraud occurs when the property manager takes money from tenants and then makes false entries in the books to hide the payment. To guard against this, it's wise to carefully monitor all incoming and outgoing payments on behalf of the tenants and take appropriate action if any discrepancies are discovered. With these proactive steps, you can ensure that your commercial real estate investments stay safe from fraudulent activity.
If you want to know more about how to be a successful CRE investor, make sure to read the article that I wrote about it, here.
3. Run background checks on managers
Before hiring a property manager, it is important to do a thorough background check. Look for any signs of fraud or deception in their past. If you find anything concerning, it may be time to find someone else to manage your property.
4. Increase your security measures
Be sure that all of your financial accounts and processes have the highest levels of security. This means implementing two-factor authentication, making sure your passwords are secure and regularly changing them, and randomly auditing books to ensure accuracy.
5. Check with your tenants
If you receive complaints from tenants about their property manager, it may be time to investigate further. Talk to other tenants in the building and see if they have similar stories. This could help you uncover any fraudulent activities that may be taking place.
6. Consider Outsourcing Property Management Services
If you don't want to deal with the headache of dealing with these potential problems, then it might be best to outsource your property management services to a reputable company that specialized in this area of expertise. These companies have processes and security measures in place that can help ensure your rental property is secure and receives the best possible service.
How to Protect Yourself from Property Management Fraud
1. Regularly review and reconcile accounts
It is important to regularly review and reconcile your financial statements so that you can spot any discrepancies in the books immediately. Make sure all payments are accounted for and double-check to ensure that everything adds up correctly.
2. Maintain control of all finances
Do not allow a property manager to have full control of the books. You need to be able to access records at any time, and all financial information should be transparent and easy to understand.
3. Monitor payments closely
The best way to protect yourself from fraud is to ensure that all payments are tracked properly. Check-in with vendors regularly, and make sure that all payments are accounted for and made on time.
4. Establish a strong relationship with your property manager
It is important to create an open line of communication between you and the property manager so that any concerns can be addressed quickly. Make sure to ask them questions about their financial practices, and demand transparency in all aspects of the business.
5. Put everything in writing
Make sure that all agreements and contracts are written out clearly so that everyone involved is aware of their responsibilities and obligations. This will help to ensure a smooth transition between tenants and protect you from any potential fraud or mismanagement.
6. Implement stronger security measures
Make sure that all financial accounts, processes, and access points are secure. Implement two-factor authentication whenever possible, and regularly audit the books to make sure everything is accurate.
3 Ways to Prevent Property Management Fraud
1. Setup a good internal control system
A property management business has a lot of responsibilities when it comes to finances. To ensure that everything runs smoothly and all your financial processes are managed correctly, it's important to have a good internal control system in place.
A few steps you can take to make this process more efficient include setting up multiple levels of approval for payments, periodically auditing your property management software, and properly documenting records. Doing so will help you create an environment with responsible spending and efficient money management.
2. Do your own accounting and separate accounting duties
Do not let your property manager keep the books. This can lead to potential fraud or mismanagement. Instead, do your own accounting and separate out different duties such as payments and bookkeeping.
3. Have control over bookkeeping
Choose a bookkeeping software that you have control over. Make sure the software is up to date and secure, and that all access to information is limited to trusted personnel. This will help protect you from potential fraud or mismanagement. By following these tips, you can protect yourself and your rental property from any fraudulent activities. Investing in a reputable property management service is the best way to ensure your rental business runs smoothly and securely.
Property Management Fraud FAQs
What are the common issues in property management?
Market Rents, Poor Tenant Screening, Improper Maintenance of Property, and Inaccurate Accounting are some of the most common property management issues.
Look for experience, reputation, references, and customer reviews. You should also check to see if the property manager has received any awards related to their work in the field of property management. Additionally, ensure that the property manager is familiar with local laws and regulations as well as industry standards.
Are property managers regulated?
There is no overarching regulation of the property management industry; however, members of a trade group are held to certain standards of competence and conduct.
What percentage do most property managers take?
Most property management companies charge between 8 and 10 percent of the monthly rent as their general management fee. Flat monthly fees are unusual.
What type of person makes a good property manager?
In light of the fact that a competent property manager may be responsible for a number of different rental units, it is essential to locate one who can effectively balance their various duties to ensure that the needs of their various clients, both landlords, and tenants, are met.
Conclusion
Being a property owner comes with a lot of responsibility. You have to make sure your tenants are happy, your property is well-maintained, and you are compliant with all the rules and regulations. It's a full-time job! So when you're looking for property management services, you need to be extra careful to avoid being scammed.
Luckily, there are some telltale signs of property management fraud. If you know what to look for, you can protect yourself from becoming a victim. If you have any questions or would like to schedule a free consultation, give me a call today. I would be happy to help you navigate the world of property management and find the best solution for your needs.